Jonathan Irish and Stefanie Payne are roadtripping across the United States with one goal in mind: to visit every national park in the country.
"The reason we wanted to explore our national parks this year was really a tribute to how many amazing and diverse places there are in our country," Payne said.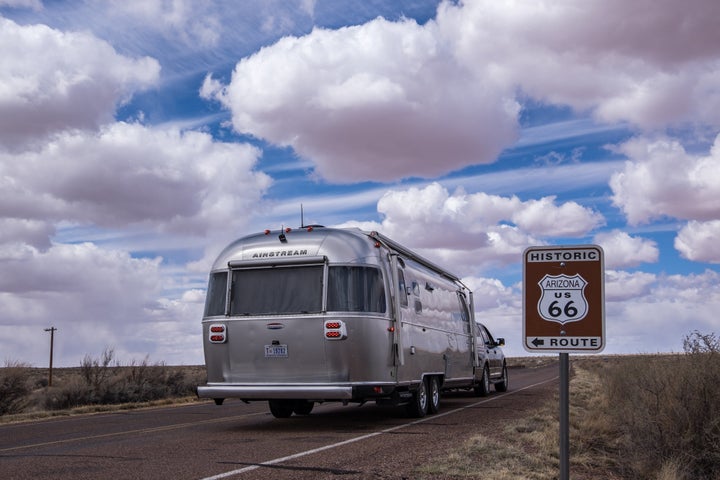 While pair has been traveling with an SUV and Airstream trailer, Payne and Irish have also explored on foot, in boats, and in tents.
"We do a combination of driving, roadtripping, but also really digging into the park as well," said Irish. "But besides backpacking, we've been kayaking, ice climbing and all kinds of crazy adventures."
The journey has given them the opportunity experience the natural beauty and topographical diversity of the United States first-hand. It's also helped them make new memories at locations with which they've always felt familiar.
Payne said re-visiting Mt. Rainier National Park in her home state of Washington gave her a fresh perspective on the mountain that had overlooked her Seattle home her whole life.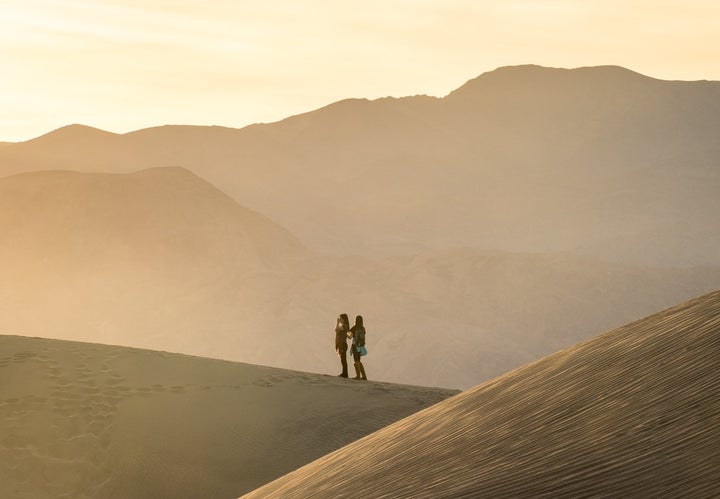 "To be able to go that park again, but in the context of this project, and to explore it with a camera in hand and with a little bit more of a research frame of mind, just changed the park to me and made me look at it in a totally different way," she said.
Irish encouraged anyone who has never been to a national park or hasn't gone recently, to go visit one. Payne agreed that everyone can gain something by coming face-to-face with some of nature's national treasures.
"There's inspiration to be found in every one of our national parks and you really don't have to look hard to find it," she said.
This video was produced by Alex Kushneir and edited by Taylor Thompson.
Wildlife Photographer Of The Year 2016