If you're a winter bride, you may have considered wearing fur (or faux fur) on your Big Day in the form of a bolero or shawl. But you've probably never considered wearing roadkill.
British designer Jess Eaton, the woman behind Roadkill Couture, has crafted a collection of wedding gowns made from dead animals. In a press release, Eaton said, "I never, ever kill animals for our designs and we wouldn't accept anything that has been killed for the purpose of turning it into a fashion item. What I do is take these animals, once their natural lives are over and give them an endless afterlife."
The collection will be on display at the White Gallery in London from May 19 to 21. Said Eaton, "My exhibit draws inspiration from a range of dark and dramatic romantics like Tim Burton and Scarlett O'Hara and I have a spectacular centrepiece planned as a big surprise for visitors."
Click through the slideshow below to see Eaton's collection, then let us know in the comments: would you wear one of these over-the-top looks?
Photos by @Kenny McCracken/Create Studios Brighton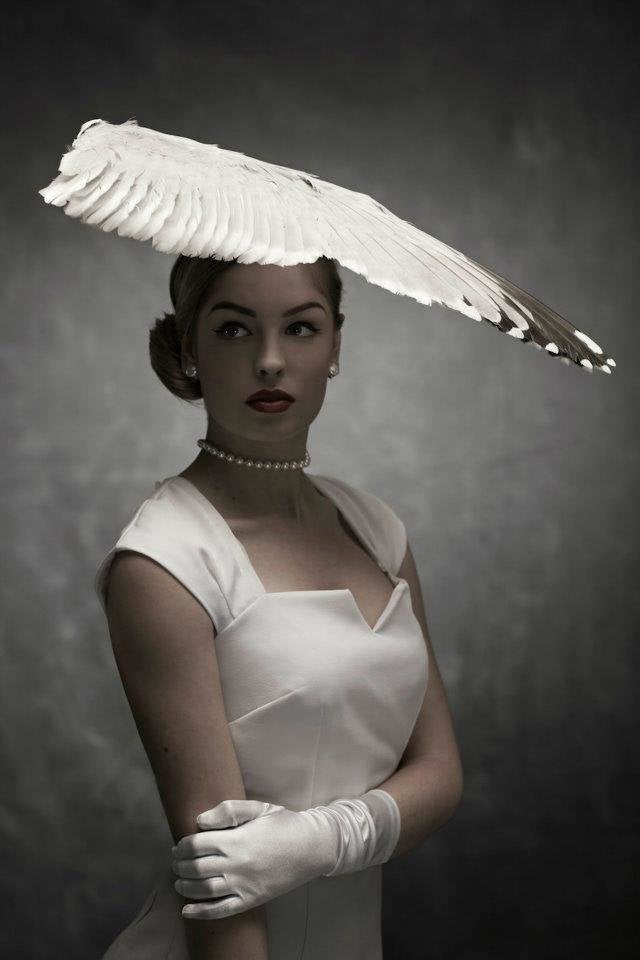 Roadkill Couture Bridal Collection