Roads To Olympia is a feature film about #EqualityInSports, which will make its debut in early 2017. In addition to the dramatic storytelling of the film, it will be a vehicle for change and empowerment, by amplifying the real life stories of many people around the world.
Two of the characters in the film represent real leaders and heroes who seek positive change in the communities they live in. The fictional characters of Coach Alexandre Gaviao, played by Rocco Pitanga, and Coach Nadia Hassan, played by Jana Zeineddine, embody the spirit of mentors from our own lives. With a criminal and hurtful past, Gaviao runs a wrestling club in a favela, a depressed urban neighborhood. He is determined to keep his wrestlers off the troubled streets and to not let them repeat his own mistakes. Hassan, a Lebanese football coach, travels to Saudi Arabia to start a club to empower women and tackle the big issue of sports education in the Kingdom.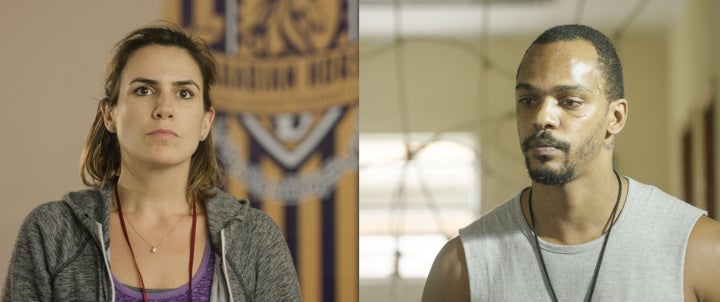 While filming on location in Rio de Janeiro this past summer, the Roads To Olympia team was introduced to Jéssica Medeiros, a real life hero. Jéssica is an inspirational member of the community who works with young children in favelas throughout the city.
Living in the Rio suburb of Duque de Caxias, Brazil, Jéssica and her family struggled with poverty and crime. "We lived in a socially excluded area and my single mother did not have much, so we all had to work hard to reach where we are today," she recalls. Jéssica was surrounded by crime and violence from an early age. Like many troubled youths, Jéssica was expelled from high school, and her neighborhood did not offer many alternative opportunities. "Massive discrimination exists in Brazil," she says, "Rich people are more respected and end up having more options for ways to invest in their own education." Just like so many other kids searching for opportunities, Jéssica veered down a destructive path. She spent her teenage years involved in the dangerous world of drug and weapons trafficking.
Even though Jéssica was making money involved in organized crime, she reached a crossroads in her life. The critical moment came when her bosses asked her to carry out a murder. "I realized, the life I was living would either lead me to jail or death," she admits. She refused the orders, and to make matters worse, she was involved in a relationship with the girlfriend of one of her drug trafficking superiors. This resulted in death threats, forcing her to move out of her favela, her home. Leaving her roots was difficult, but it allowed her the fresh start she so desperately needed. She decided to change her life.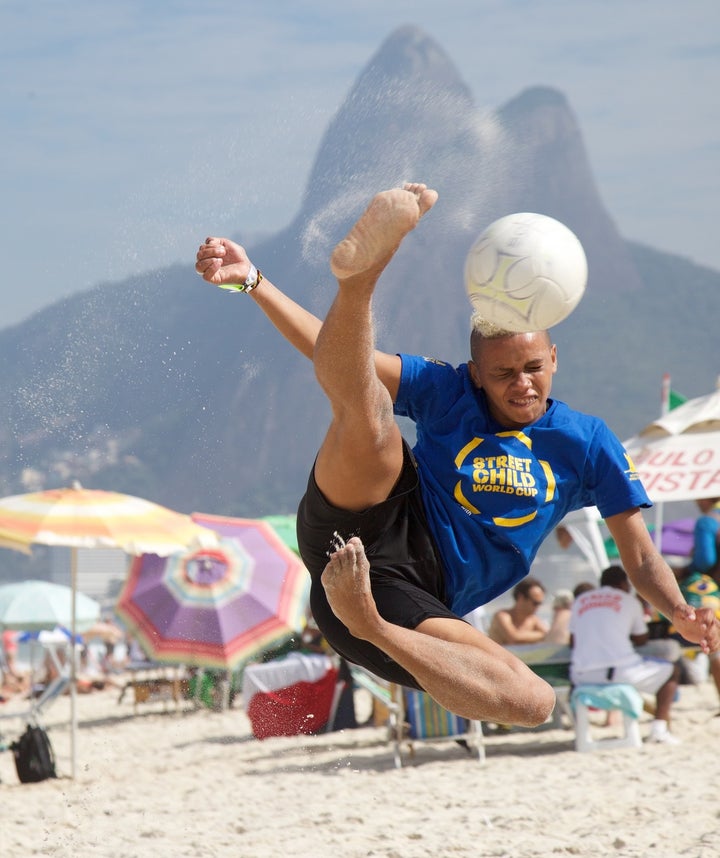 Jéssica wanted to prevent kids in Rio from making the same choices that she did. She turned to one of her favorite activities for help, playing football (soccer). Jéssica joined Street Child United (SCU), an organization in Rio using the power of sports to make a difference in the lives of underprivileged children. She began her work at Favela Street coaching boys and girls, like her, who are trying to escape the world of gun and drug trafficking. "Joining Favela Street gave me the chance to leave the street life behind. I was working for the drug traffickers, which was extremely dangerous," she said, "but soccer gave me the path I needed to get away from crime." Jéssica not only teaches her students how to play the game of soccer, but also takes great joy in teaching them about life. "We have so much fun together on the pitch, but it also delights me to follow their development and see the opportunities they are finding outside the favela."
One of Jéssica's first big accomplishments with SCU came in 2014, when she was selected by the local head of SCU, Joe Hewitt, to coach the Brazil girl's soccer team in the Street Child World Cup. Jéssica led her team all the way to the finals, where they defeated the Philippines in a thrilling match, 1-0. After the World Cup, Hewitt seized the momentum of Jéssica's coaching victory and offered her a prominent role in the next big project at SCU. The project is called the Safe Space Pitch, a soccer pitch and playground in the Complexo da Penha favela in Rio's Zona Norte (North Zone). It gives children in the community a safe place to play and develop life skills through soccer and team-building activities. This initiative works with both the police and local gangs to establish a moratorium on violence in this space.
Jéssica has already made a tremendous difference in many children's lives, but there is still plenty of work ahead for Safe Space Pitch and Street Child United. "I understand we are still a very young organization, with many obstacles in our path," she admitted, "but I see plenty of success on the horizon. I believe my colleagues and I will work hard to achieve the positive impact these areas desperately need."
If you are interested in helping Street Child United, please DONATE. To further amplify the need for #EqualityInSports, please donate to the film Roads to Olympia and help us use creative storytelling as a vehicle for change.