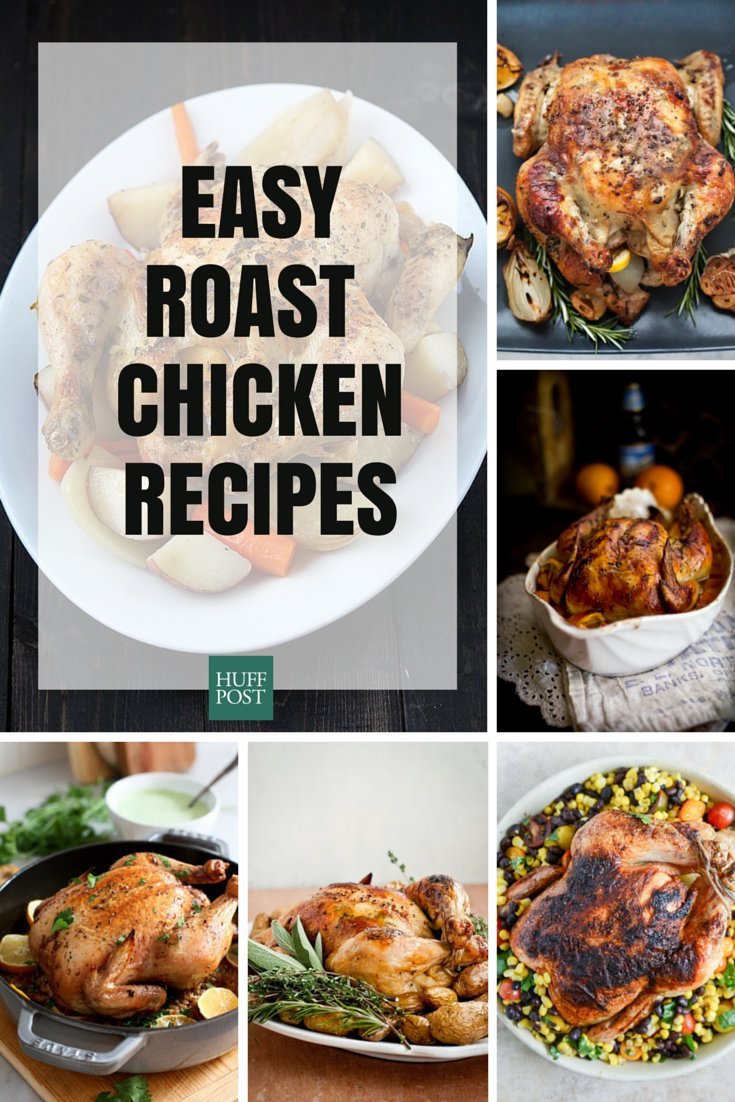 How Sweet It Is, Cafe Johnsonia, Feasting at Home, Adventures in Cooking, Foodie Crush
Nigella Lawson said it best: "You could probably get through life without knowing how to roast a chicken, but the question is, would you want to?"
If you don't wholeheartedly agree with Lawson's sentiment, we're willing to bet it's because you don't yet know how easy it is to roast a chicken; nor how great the reward is when you do so. Not only do you get a delicious dinner (or two) out of it, but it also fills your home with the most wonderful aroma as the chicken cooks. It's the stuff of great Sunday night dinners, only it's easy enough for Mondays.
We rounded up 16 recipes to get you started on your chicken-roasting adventure. After giving a couple of these a try -- and with the help of Daniel Boulud's four secrets for perfect chicken -- you'll soon realize you don't need a recipe at all. It's that simple.
Chipotle Lime Butter Whole Roasted Chicken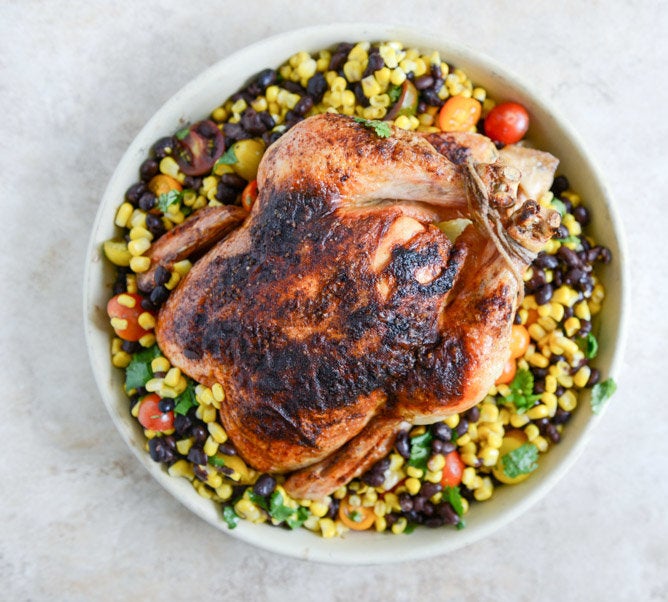 Oven Roasted Rotisserie Style Chicken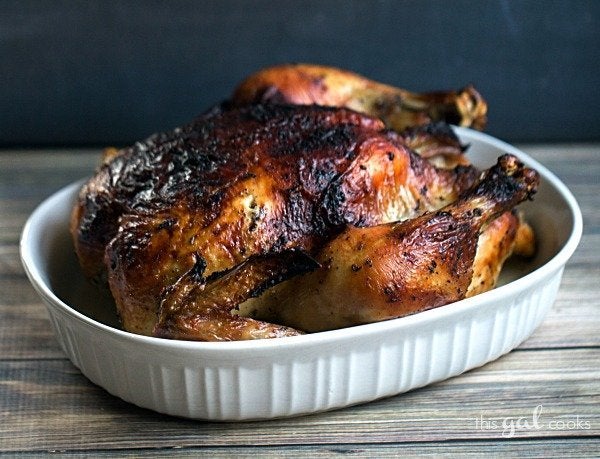 Maple Mustard Roasted Chicken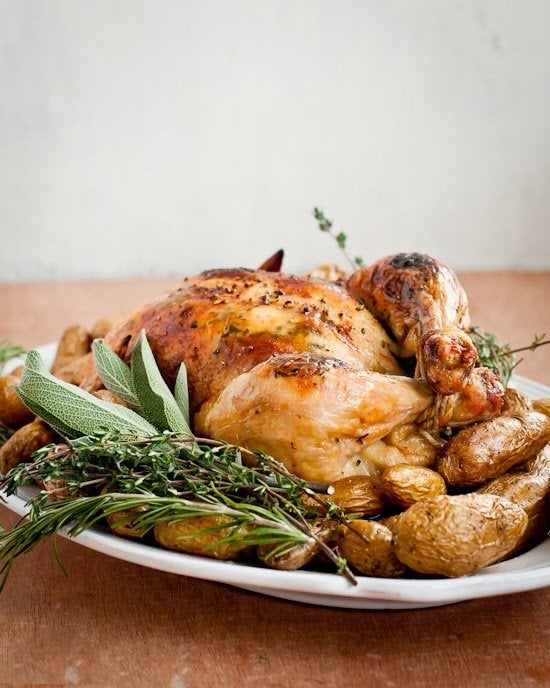 Savory Slow Cooker Chicken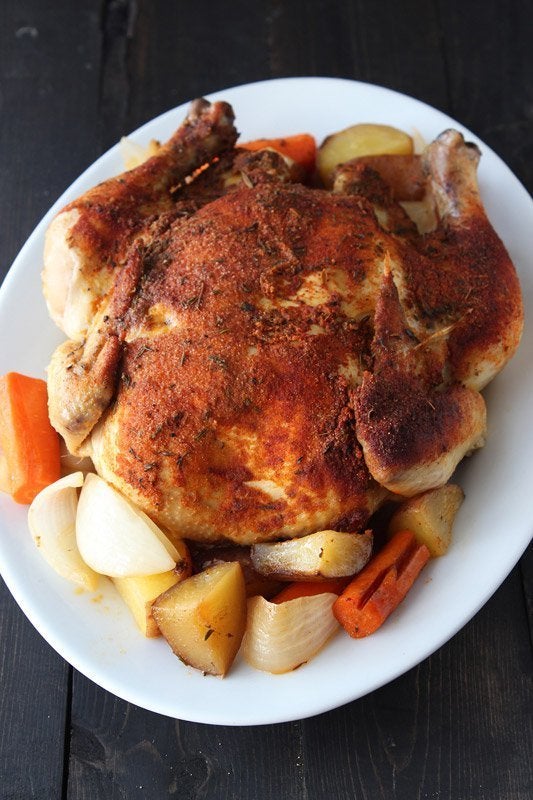 Roasted Chicken With Fig Butter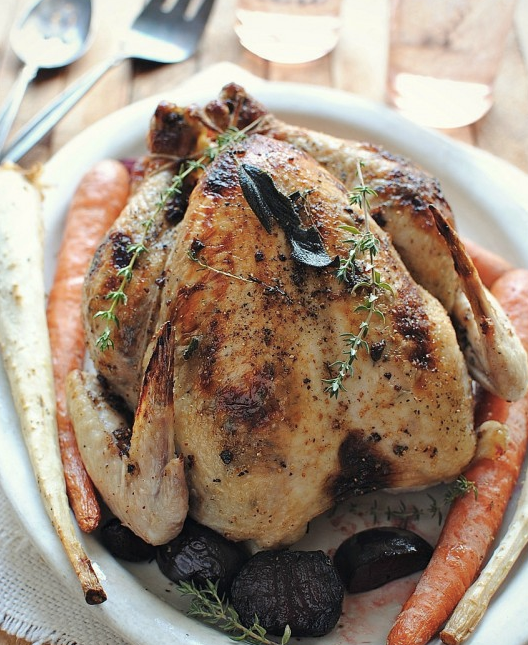 Brown Sugar Butter Roasted Chicken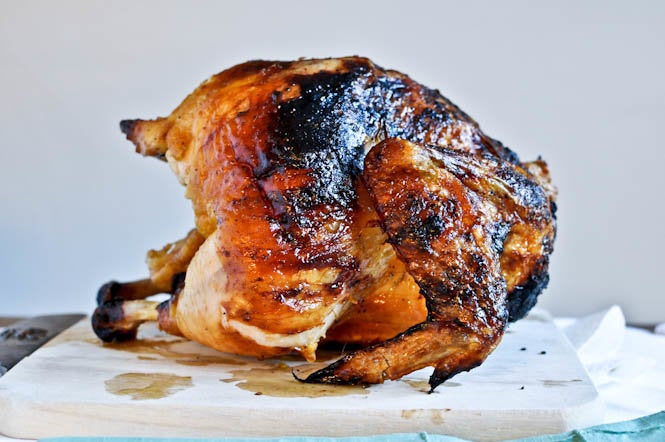 Simple Roast Chicken With Garlic And Lemon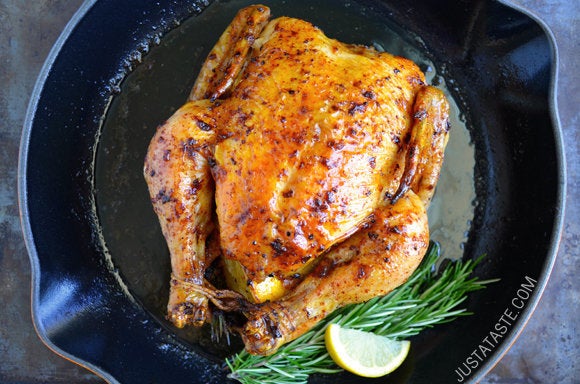 Honey Glazed Lemon Roast Chicken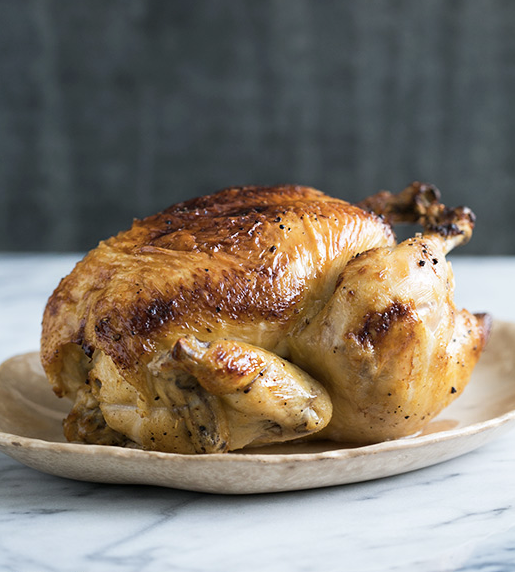 Oven Roasted Chicken With Lemon Rosemary Garlic Butter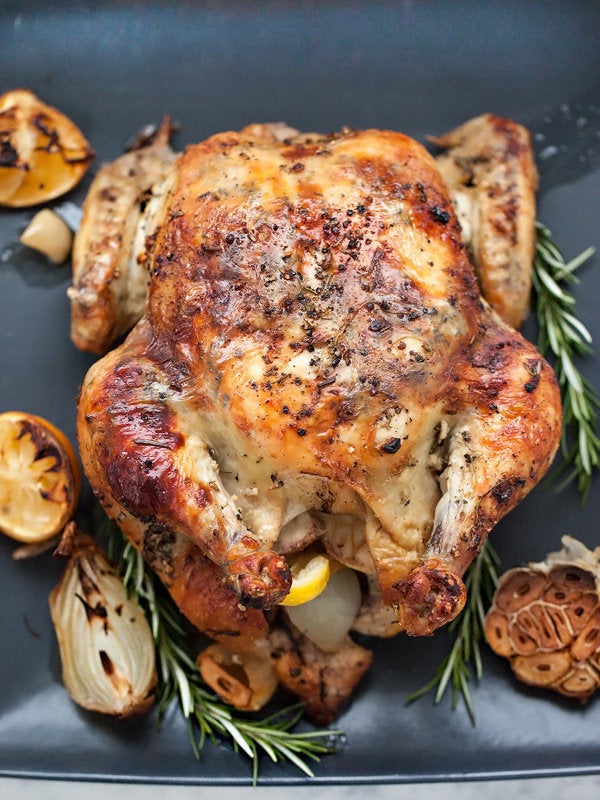 Roast Chicken With Yams, Oranges And Blue Moon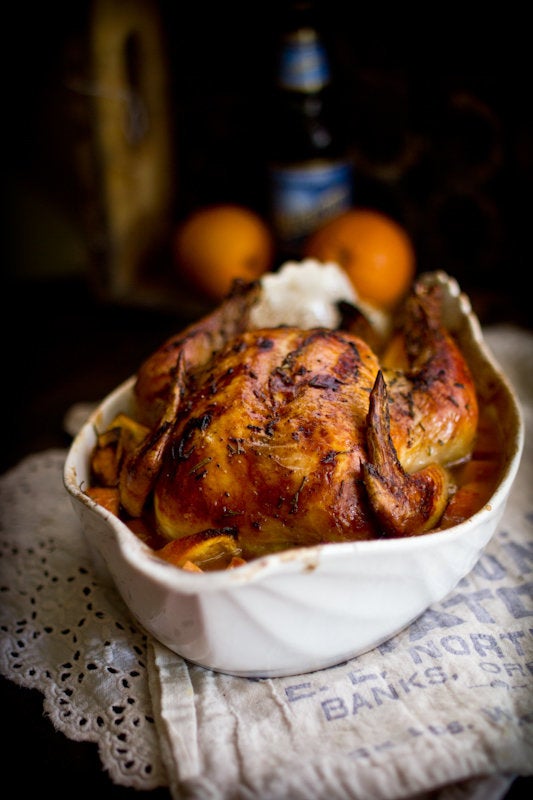 Roasted Chicken With Harissa Rub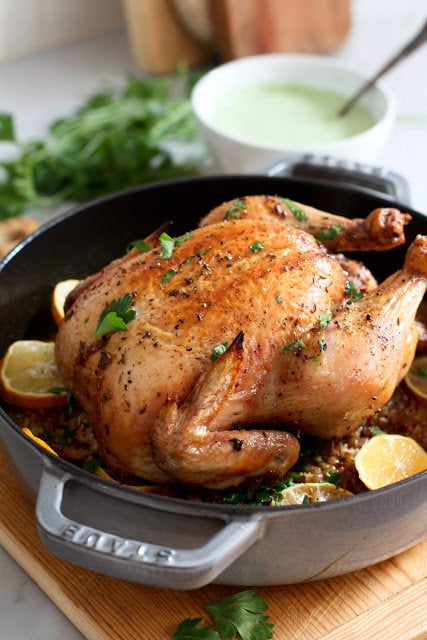 Lemon, Rosemary And Garlic Slow Cooker Chicken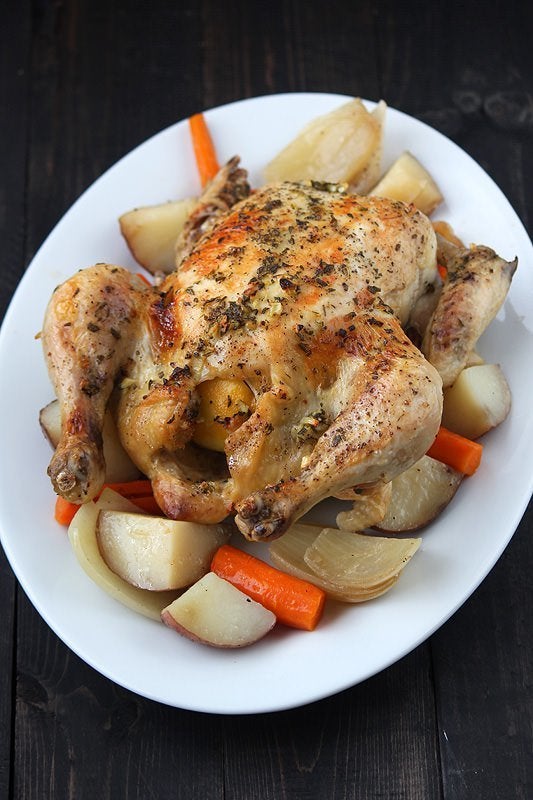 Chipotle Roast Chicken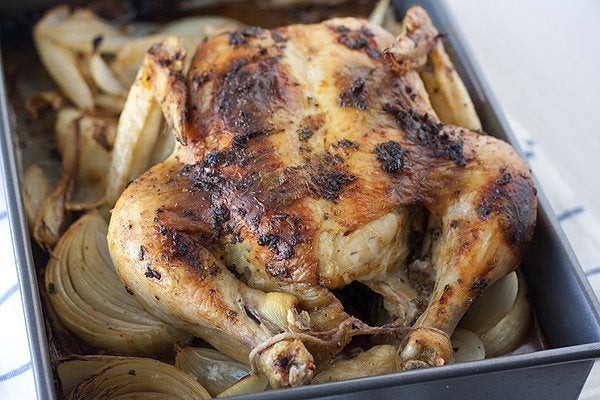 Beer Can Chicken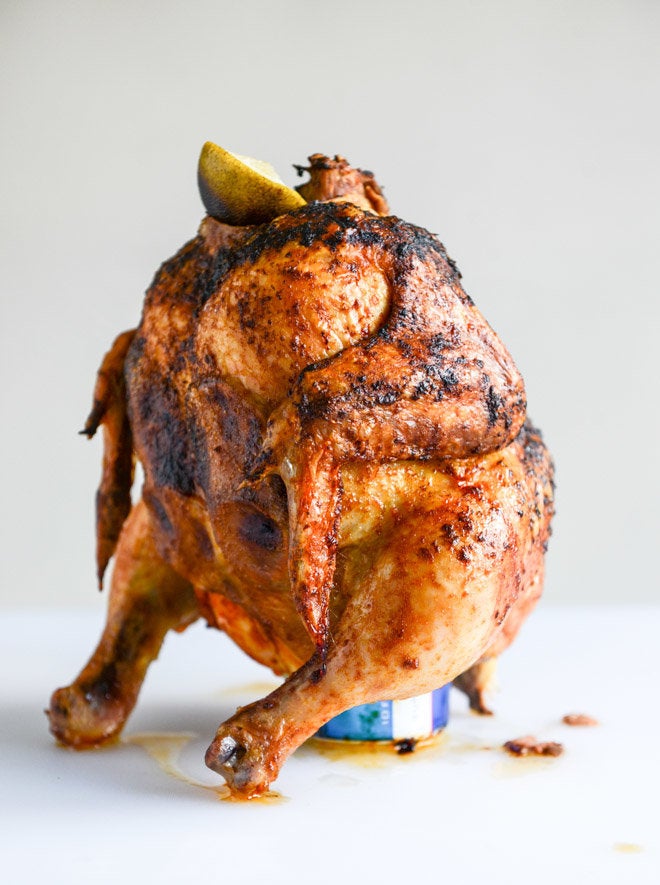 Roast Chicken With Cream Fraîche And Herbs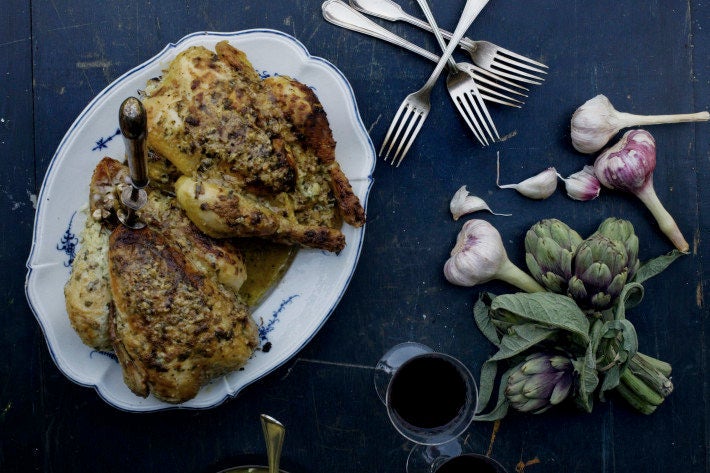 Roast Chicken With Persimmons And Sage