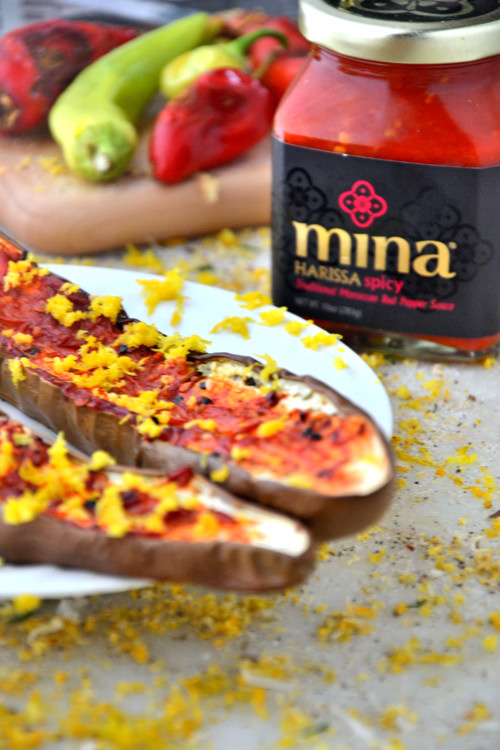 Here's a tasty roasted eggplant recipe that's perfect for the Autumn season: Japanese eggplant is topped with spicy harissa sauce, sweet coconut oil and fresh orange zest for the perfect appetizer or snack.
Ingredients
1 Japanese Eggplant, sliced in half lengthwise
1 tsp. coconut oil
2 Tbsp. Mina Harissa Sauce
1/4 tsp. freshly squeezed orange juice
2 tsp. fresh orange zest
Directions
Preheat oven to 325 degrees F.
Line a baking sheet with parchment paper. Place each eggplant half flat side up; top with coconut oil, harissa sauce and orange juice. Bake for 10 minutes or until golden brown.
Remove from oven; top with orange zest.
Serve warm.