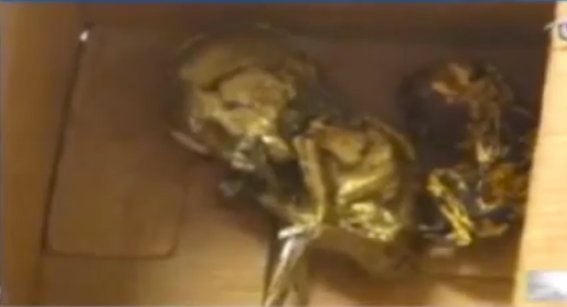 Forget about eye of newt. Real-life black magic practitioners are in the market for roasted fetuses.
British citizen Chow Hok Kuen, 28, was arrested in Thailand on Friday after police found six fetal corpses in his luggage, according to the Independent. The bodies, which belonged to fetuses between two and seven months old, had been roasted, and some were covered in gold leaf.
Authorities believe that Chow was planning to smuggle the fetuses to his native Taiwan, where one corpse could sell for up to $200,000 Thai baht, or $6,376, WCVB reports.
Chow faces up to a year in prison on charges of hiding and covering dead bodies, according to CNN.
Investigators say it's unclear where the fetuses came from, though forensic tests are currently being conducted on the bodies.

Related
Popular in the Community