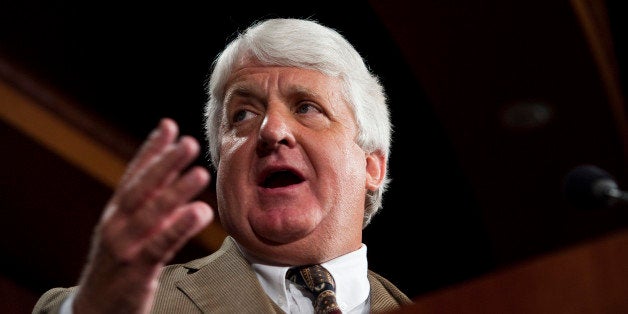 WASHINGTON -- As the new chair of the House Natural Resources Committee, Rep. Rob Bishop may be ready to spar with the Obama administration on some key public lands and energy issues. But he's also setting a different tone from that of his predecessor, encouraging conservation advocates to think they may be able to find common ground this Congress.
Bishop, a seven-term Republican representing Utah's 1st District, took over the chairmanship in January from retiring Rep. Doc Hastings (R-Wash.), who had held that post since 2011. Hastings had an openly hostile relationship with environmental groups, recording a 3 percent lifetime score from the League of Conservation Voters and prompting one environmental lobbyist to declare "good riddance" when he announced his retirement.
Some of Bishop's early moves have raised environmental hackles, including some personnel changes that suggest the committee will take a more aggressive oversight role. But many in the conservation world say they are optimistic about working with Bishop.
"Outwardly it looks like we wouldn't agree on a lot of issues, but we meet with him quite a bit," said Athan Manuel, a lobbyist for the Sierra Club focusing on public lands issues. "At least he wants to be a serious legislator and not just an ideologue like the previous chairman was."
Environmentalists described Bishop as "pleasant" and "pragmatic" -- two terms you don't hear around the Hill very often these days. "He really has proved in the past that he's willing to meet you halfway to get things done," said Mike Matz, director of public lands at the Pew Charitable Trusts. "Not everybody is going to get what they want. He recognizes that's part of the legislative process."
In an interview shortly before taking on his new role, Bishop demurred on the question of differences between him and his predecessor. "Philosophically I don't think there's a great difference between us," he said. "I may have some overall agendas that I'm trying to move forward. Doc spent a lot of time on energy issues. I don't want to de-emphasize those issues, but I want to bring up some other issues." Bishop listed forestry, public lands and fishing rights as among the priorities for him.
Over the last few years, conservation groups have been critical of Congress for doing little to protect new public lands, particularly by making wilderness designations. But Bishop thinks that criticism is unfair.
"Wilderness for wilderness' sake is really a pretty slimy goal," he said. "I want to make sure if we do wilderness, and I am not opposed to it, that actually we get something out of it -- wilderness in conjunction with economic development and in conjunction with guaranteeing recreational opportunities for people."
"It's got to help people. Otherwise there's no sense in doing it just so I can pat myself on the back and say I did wilderness," he said. "So I am going to look at things a little differently in that regard."
Bishop, a former high school teacher, already has something in the works on that front. At home, he spearheaded the creation of the Utah Public Lands Initiative, bringing together a wide range of stakeholders representing environmental, recreation, energy and local government interests. Bishop describes the initiative as "rooted in the belief that conservation and economic development can coexist and make Utah a better place to live, work, and visit."
The initiative seeks to work out land use designations for millions of acres in eastern and southeastern Utah. A preliminary agreement reached in October 2014 would set aside 80,000 acres as wilderness, protect part of the Green River as a wild and scenic waterway, and designate portions of the area for energy production, recreational use and potential resort construction. Oil and gas interests and environmentalists have both held up the effort as a model for building consensus around land use.
The agreement is still a work in progress. There needs to be final consensus on the maps identifying which areas are for what specific uses, and the federal designations will need to win approval in Bishop's committee and the rest of Congress. But, Bishop said, "the fact that everyone is still talking to me is the minor miracle."
The congressman views the Utah effort as a model that can be used in other places where conservation and development have been at odds. "We tried to break some of the paradigms and think differently about bringing people together. So as long as people are willing to think differently and willing to work together, so far we've had an amazing amount of success in getting people to cooperate and talk about what they really want, not what their political goals are, and we are moving forward," he said.
Bishop's deep involvement in the Utah Public Lands Initiative, as well as the commitment of his staff to making it happen, has won him a lot of praise. "He's very interested in making sure there's local support, that this is a ground-up kind of initiative in these various places, that they're not top-down," said Matz of the Pew Charitable Trusts.
The congressman also worked last year on a bipartisan bill with Rep. Peter DeFazio (D-Ore.) that would expedite land swaps between federal and state government in order to get more land into state trusts used to fund education. Though that bill never came up for a vote, it was seen as a promising solution to multiple challenges. Bishop was the sponsor of a 2006 law that designated 100,000 acres of Utah's Cedar Mountains as wilderness.
"We do a lot of things around this place based on precedent. And if everything we do is going to be based on a precedent of the past, we're never going to solve any problems," said Bishop. "We're always going to be arguing and litigating everything."
He's even signaled a willingness to work with the Obama administration on some issues and has nice things to say about Interior Secretary Sally Jewell. "She's not a politician. She comes from the business world. She sees and thinks things differently than a lot of her predecessors have, and I actually find that very positive," he said. "I think we're willing to work with her. That doesn't mean I agree with all of her ideas, because a whole lot of them are really dumb, but at the same time I think she's willing to explore ideas and I think she will just approach them differently than has been done in the past. And I find that refreshing."
The feeling, it appears, is mutual. In an email to The Huffington Post, Jewell said she looks forward to working with Bishop "on areas of common interest," including "striking an appropriate balance between conservation and development."
"Congressman Bishop has had an open door and we have enjoyed several productive conversations," said Jewell. "I applaud his efforts to engage stakeholders with a wide variety of perspectives."
But Bishop does have his differences with conservation groups, and with the Obama administration, when it comes to executive action to set aside public lands. Under the 1906 Antiquities Act, the president has the authority to protect "historic landmarks, historic and prehistoric structures, and other objects of historic or scientific interest that are situated upon the lands owned or controlled by the Government of the United States" as new national monuments. Obama has designated 16 new monuments in his tenure, including three new ones this week.
Bishop has been a vocal opponent of the Antiquities Act authority and blasted Obama's latest designations on Thursday. "This White House has shown once again its utter and complete disdain for the public process, Congress, and the communities most impacted by these unilateral, unchecked land designations," he said in a statement.
Last year he pushed legislation to curb the president's authority on this front. Bishop's proposed Ensuring Public Involvement in the Creation of Natural Monuments Act would require additional environmental analysis and public comment before the president could declare a new monument and would limit the president to declaring one new monument per state per term unless Congress agreed to approve additional sites. Environmental groups dubbed it the "No More National Parks" bill. The measure passed in the House but never came to a vote in the then-Democratic Senate.
Bishop predicted the issue would be back this year, and with Republicans now in control of the Senate, it could gain more traction. "I promise you it will come up. This is one of the elements in which I don't really care how long the act has been around," he said. "The Antiquities Act is a legislative function. It is wrong, totally wrong, for the executive branch to do a legislative function. I don't care if it was with Teddy Roosevelt, I don't care what the history was. It is being abused now."
Conservation groups are, as might be expected, less excited about Bishop's plans on this. "It's just one of those issues where we cordially agree to disagree on that," said Matz. "He's not a big fan of the Antiquities Act, but we are."
Still, the environmentalists' overall optimistic outlook on Bishop is somewhat surprising, given their generally gloomy take on Congress for the next two years.
"We don't agree on a lot, and where we disagree, we'll disagree strenuously. But on the areas where we agree, we can work together," said Paul Spitler, director of wilderness campaigns at The Wilderness Society. "I think Chairman Bishop realizes that in order to get what he wants, he's got to give a little on our side."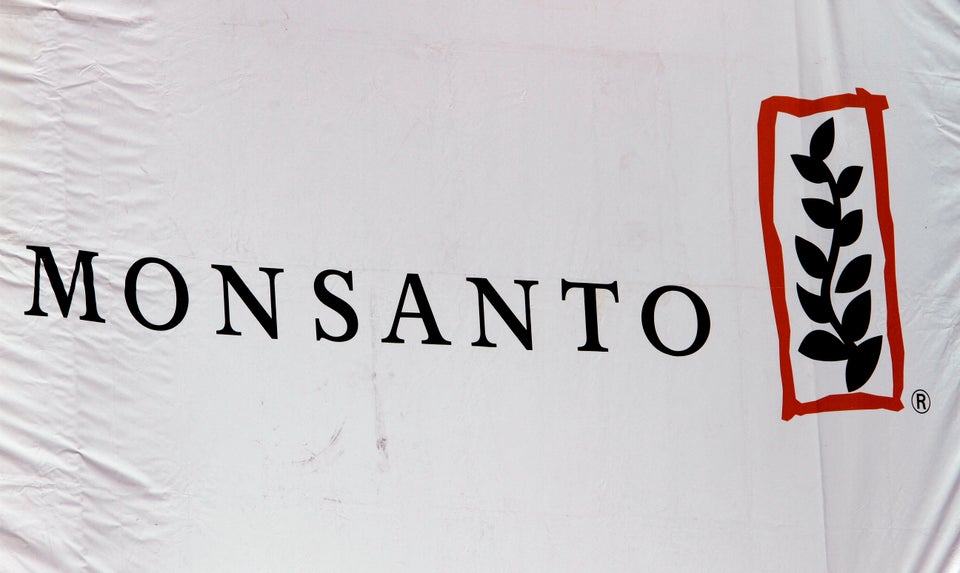 Ways Big Companies Are Profiting Off Global Warming
Popular in the Community