WASHINGTON — For the second time in as many months, the House Committee on Natural Resources has taken a public swing at Patagonia. This time it's after the outdoor retailer turned down an invitation to testify before the legislative body about its opposition to the Trump administration's efforts to dismantle national monuments.
On Friday, the committee — which is chaired by Rep. Rob Bishop (R-Utah) — posted an image to Twitter that reads, "Patagonia Is Lying Hiding." The post from the official government account links to a letter Bishop sent Friday to company CEO Yvon Chouinard in which he accuses the company of "living in a bubble" and shielding itself from competing viewpoints.
"In my 15 years of congressional service I have found most people jump at the opportunity to share their views before Congress — at least those who are confident in their positions," Bishop wrote.
A fierce critic of the Trump administration's monthslong review of protected national monuments, Patagonia has joined a coalition that's suing to block the sweeping cuts that President Donald Trump made last month to Bears Ears and Grand Staircase-Escalante national monuments. After Trump signed a pair of proclamations to dismantle the protected Utah sites, the company updated its home page with the words "The President Stole Your Land."
In a post that closely resembled the one from Patagonia, Bishop's committee accused the outdoor retailer of lying in order to sell its merchandise. The response raised both ethical and legal questions.
Walter Shaub, the former director of the U.S. Office of Government Ethics, said at the time that the "attack" on Patagonia "sure looks a lot like a violation" of House committee rules on social media communication.
A week later, on Dec. 15, Bishop invited Patagonia to join the committee to discuss its views on monuments and federal land management.
Chouinard declined for his company. In a Dec. 19 response he said has "little hope" that Bishop's invitation was in good faith.
"I find it disingenuous that after unethically using taxpayers' resources to call us liars, you would ask me to testify in front of a committee for a matter already decided by the administration and applauded by the Utah delegation just a week ago," he wrote. "A macabre celebration of the largest reduction in public lands in American history."
Chouinard accused Bishop's committee of being "like many committees in this failed Orwellian government" and "shackled to special interests of oil, gas, and mining."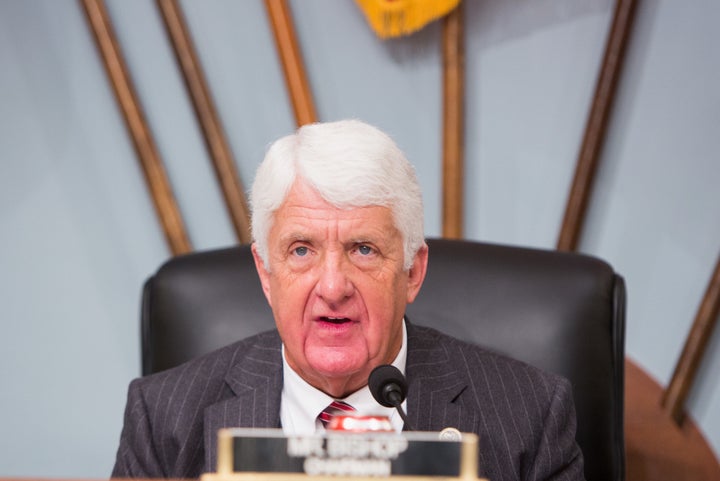 "High-profile corporate citizens who make factually inaccurate and misleading statements and then hide from further scrutiny do a disservice to their customers and the American public," Bishop wrote. He added that "although it is your right, living in a bubble isn't healthy, nor is it conducive to a robust discussion on important matters of public policy."
While it's true that the collective 2 million acres that the Trump administration has stripped from the two Utah monuments remain public and under federal control, withdrawing monument status opens the door for drilling, mining and other development.
Bishop hasn't been alone in the fight against Patagonia.
Following the administration's rollbacks in Utah, Interior Secretary Ryan Zinke — who led the controversial monuments review — dismissed the private company as a "special interest" that makes its products in China. He told Fox Business that it "should focus on how to bring manufacturing back into the country instead of lying to the public about losing federal land."
Before You Go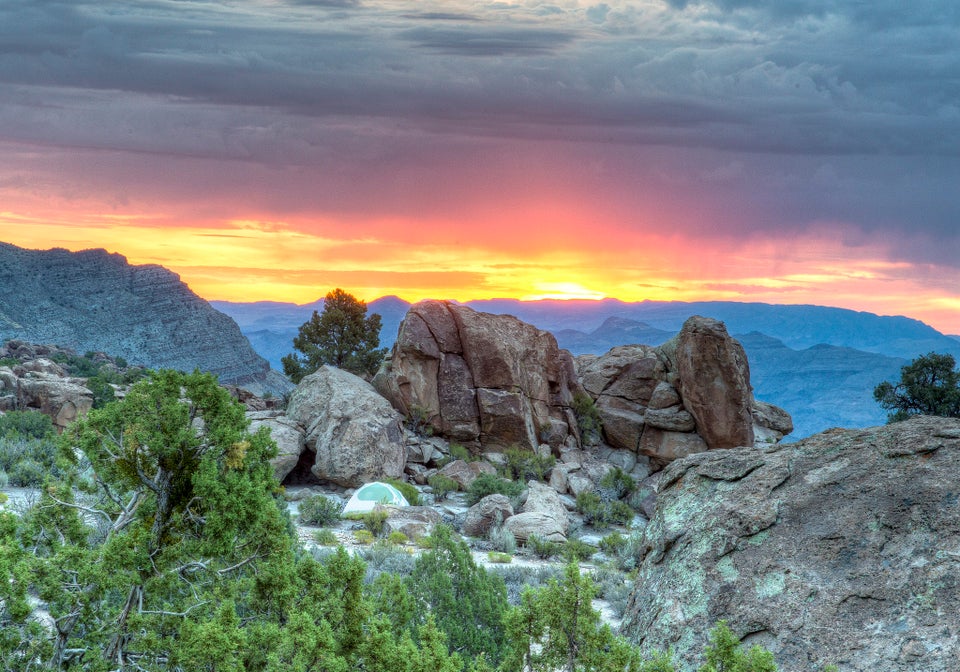 National Monuments Threatened By Donald Trump's Executive Order
Popular in the Community