Rep. Rod Blum (R-Iowa) held a contentious town hall on Monday where he fielded questions from several angry constituents over his yes vote on the House-passed bill to repeal and replace Obamacare.
"This is not law yet," Blum explained to one constituent who was upset about his vote. He added that the Senate may yet change the legislation.
One woman stood up and decried the process in which Republicans passed the bill ― including their decision to not wait for the Congressional Budget Office to analyze its cost and coverage projections. She also claimed Blum's staff told her the congressman had not read the bill.
"You voted for this bill in a rush. There were no committee hearings. This is my life," she said. "The Congressional Budget Office didn't score this bill ... what was the rush?"
"I have always said the process was bad," Blum responded. "It was rushed. There should have been hearings.
"The bill is better than what we have [under the Affordable Care Act]. It's heading in the right direction," he added, to boos from the audience.
An older constituent stood up and told Blum she was concerned about protections for pre-existing conditions under the GOP plan. "The coverage may not always be a good coverage," she said of the potential loss of protections against insurers charging sick people more than healthy individuals for the same policy.
At one point Blum appeared to be frustrated with the audience, which repeatedly booed and jeered his answers, telling an aide that "nobody's listening."
Blum is one of only 14 House Republicans who voted for the health care bill to schedule a town hall meeting with constituents this week. A total of 217 GOP House members voted for the legislation.
Earlier in the day, Blum walked out of an interview with a local ABC station, KCRG-TV, when a reporter began asking about donations he received from outside of his district.
"This is ridiculous. He's just going to sit here and badger me," Blum said as he left the room, which was full of schoolchildren, at a Dubuque community center.
Asked later at the town hall why he had walked out on the interview, Blum said he was "ambushed" by a reporter who had an "agenda." He also said he believed the interview would focus on his work at the new community center in his district.
The KCRG reporter, Josh Scheinblum, said he had told Blum's staff he wanted to interview him, and "I was happy to do it anywhere, any day they wanted before his first town hall." He tweeted about their exchange Monday evening.
CORRECTION: An earlier version of this article misspelled Congressman Blum's first name as Rob instead of Rod.
Before You Go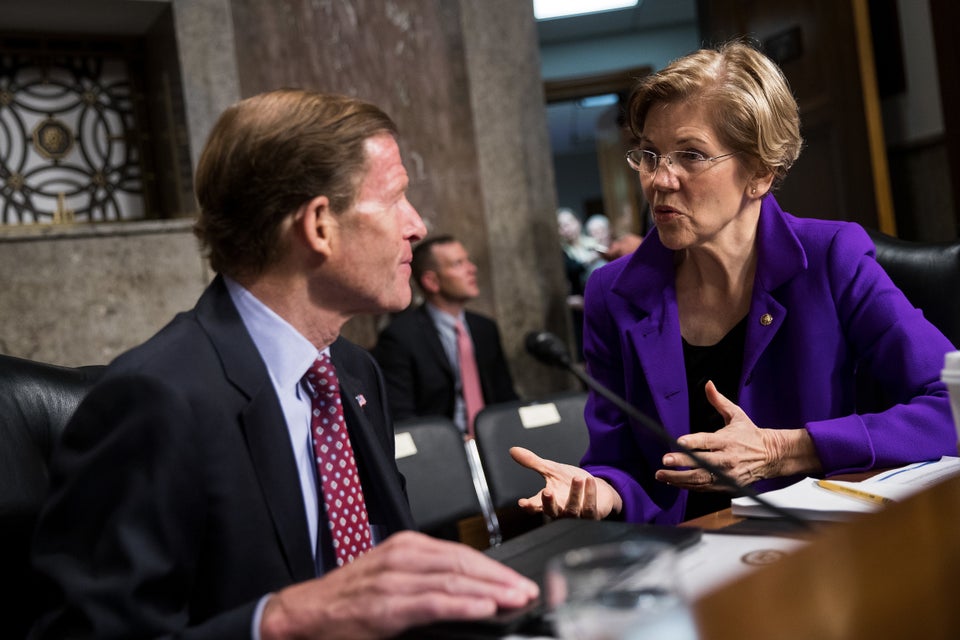 2017 Scenes From Congress & Capitol Hill
Popular in the Community