Rob Dyrdek just pulled off his greatest stunt yet.
Dyrdek asked the Genie character to grant him three wishes -- the final one was a gift that would show Flores that his love for her is forever. That's when the Genie handed Dyrdek a massive diamond engagement ring (see a photo of the bling below). He then got down on one knee to make things official.
The day I met you I knew I would spend the rest of my life with you. What our relationship has actually become is million times better then [sic] I knew was even possible. My dreams and your dreams are our dreams. I love you more than words could ever describe and can't wait for you to be my wife.
The couple is now celebrating their engagement with a Caribbean vacation. Congratulations to the lovebirds!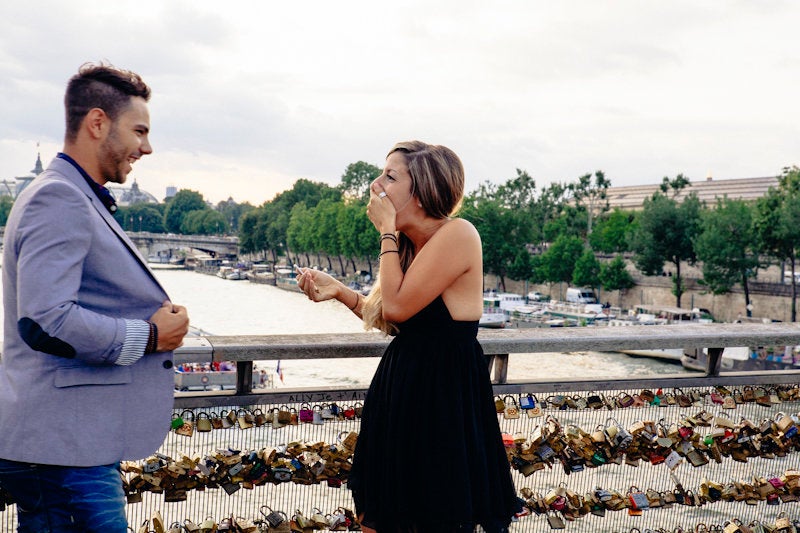 Surprised Proposal Reactions