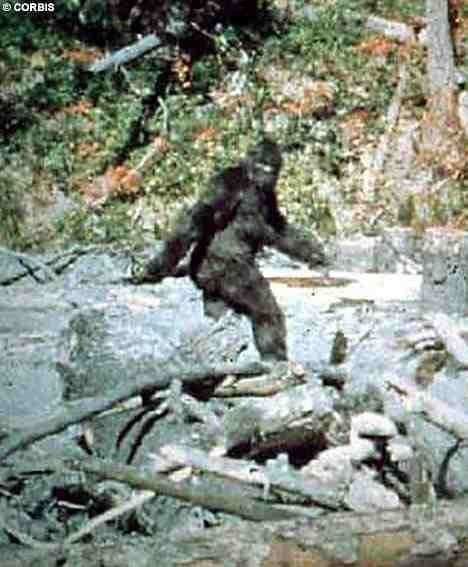 Climate change deniers tend to widely embrace all manners of pseudo-science. But the League Of Conservation Voters is wondering if the man behind the "let's vote the eight Republicans who voted for the American Climate, Energy and Security Act in the House out of office" website capandtr8tors.com (BE CAREFUL: like the LCV, I get a huge honking warning message cautioning that the site might harm my computer) is the same man who is apparently really way into Bigfoot.
Using the website domaintools.com, one can see the individual who registered the website capandtr8tors.com is a man by the name of Rob Gaudet of Bossier City, Louisiana.

A Google search of his registered email address shows that a Robert Gaudet from the same town, listing the same email address, is a local "Tea-Party Patriots" organizer.

Not incredibly shocking.

But this is where it gets more interesting. According to his registered address, he lists his business as "Discover Bigfoot." It seems that Mr. Gaudet is also an active member of a community of people searching for the whereabouts of Bigfoot (aka, the Sasquatch). Yes folks. THAT Bigfoot.
Things get more delightful from there:
A Google search of Mr. Gaudet's email address and the term "Bigfoot" finds that name and email address referenced on multiple Bigfoot/unexplained mystery dedicated forums. A search of "Rob Gaudet Bigfoot" finds the name referenced on numerous other forums as an individual who provides video and photographic evidence of Bigfoot's whereabouts. A Rob Gaudet was also interviewed on the Bigfoot Field Guide Radio Show and the Bigfoot Live Radio Show. The search also turns up a photo album of Bigfoot press clippings based on a site called "LouisianaCajun.com," with a registered email address for 'robertkgaudet' listed as a username.
LCV makes no claim that all these Robert Gaudets are one and the same, only that the awesome possibility exists. But we echo their concerns: "If it is the same person, doesn't he realize climate change will have disastrous effects on Bigfoot's habitat?!"
[Would you like to follow me on Twitter? Because why not? Also, please send tips to tv@huffingtonpost.com -- learn more about our media monitoring project here.]
Popular in the Community