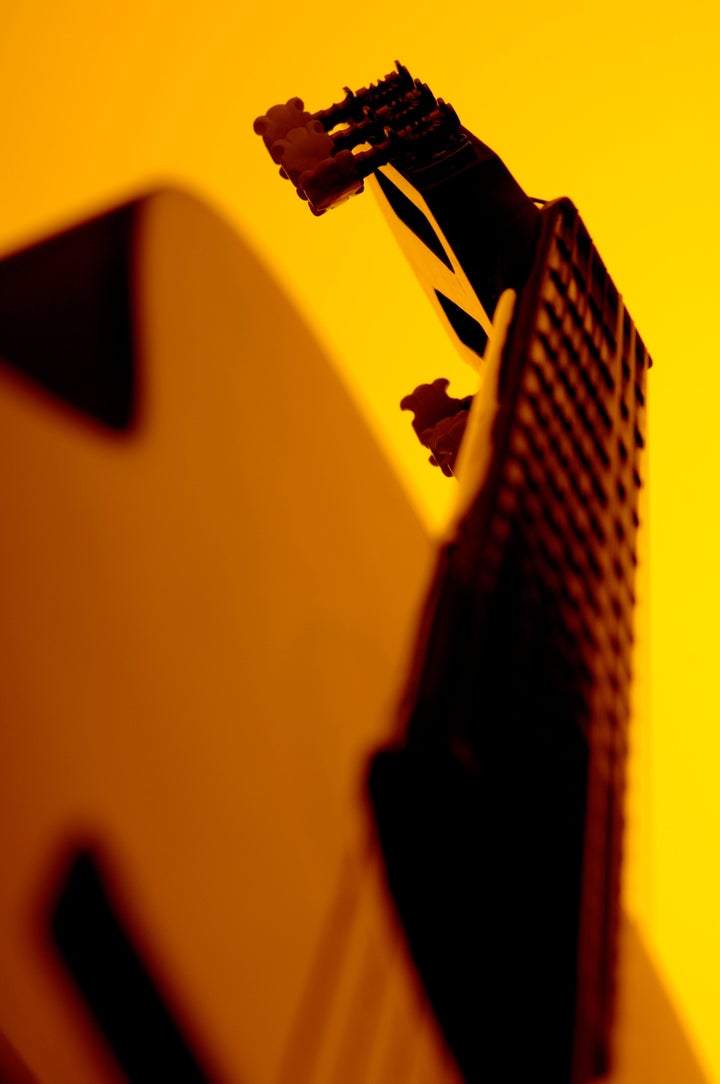 Singer, songwriter, producer and member of The Rescues, Rob Giles' new solo album, When We Were Happy, is a must have. The album, which dives into the heartbreak of loosing and healing from relationships, shows his raw emotional ability to transport listeners through song. Here, he answers seven questions and talks about producing The Rescues, working with Andy Summers of the Police, and how cool it is to have Joe Cocker record one of his songs.
1: How long have you been working on this album?

I have been working on this and a few other albums at the same time for a few years, mostly between working with The Rescues, and other production gigs.
2. Why release this solo work now? You are constantly courted by labels, why release it independently?
I wanted to start getting it out there now because I have a few solo albums that I want to release in the next 18 months or so or they will never come out. I have had so many record deals, all of which were ultimately disappointing. I couldn't take that ride again with an album that I believe so much in.
Now that it has been released, at least digitally, and things like TV and film placements are shaping up, maybe I'd entertain the idea. But I doubt it. I am enjoying making and releasing content however I choose -- tons of material and videos, whenever and however I want. And no pressure to tour. It's a peaceful place, just focusing on being creative. Let those that want to be branded be branded.
3. What is the song inspiration/theme?

This album is a collection of songs relating to past relationships that went sour, not so much the, "I'm so sad, girl," but digging around the themes of personal responsibility, grieving what cannot be, and taking an inventory on where you had responsibility in dissolution. I think the title track lyric, "I want you, but I want you to be happy, the way we were happy, when we were happy," is a good reference to the acceptance theme throughout this album -- sometimes love isn't enough. Ten songs relating to the pain and power of acceptance.
4. You are also a member and producer of The Rescues? What is the status of the band?

We are so close to being finished with the new album! Tiny touches and the mix, then we are finished. We asked off of Universal/Republic, a label we loved being a part of actually -- but we felt we had a better grasp of what we are and what we do best without their behemoth perspective. We got back to what it is we do best -- making epic, dark, beautiful songs. Couldn't be happier with the record. Some really magical moments.
5. What's next?

Well, I am writing a lot with my new team, Green & Bloom, and that is spawning more and more exciting collaborations and cuts. Joe Cocker recorded one of my songs the other day, for example. So fun. So grateful! I am loving spending most of my days as a top-liner/song-doctor. My peers and friends are calling on me more and more to help them and their artists get songs across the finish line. Something I love to do and I think excel at.
I am also writing and recording a modern rock record with Andy Summers (of The Police). He is a sweetheart of a guy and we have been having a blast together. I hope we can actually get these songs recorded and out there sooner than later. Will probably tour it a bit, too. And there are two musicals in development, which is tons of fun to write for.
6. When do we get more music?

Well, The Rescues in July, Andy Summers and I in the fall I would think, then my next solo record in Winter 12/13.
7. What else are you working on?

Healing my inner child. Lunch. The deck out back.
Here is one of my favorite tracks:
Plus, this Hotel Cafe performance is magic:
Calling all HuffPost superfans!
Sign up for membership to become a founding member and help shape HuffPost's next chapter