 The superintendent of a tony Metro Detroit suburb posted an alert on his official school website, warning parents about "a package of bills designed to corporatize and dismantle public education" that are now being considered by the state legislature during its current lame-duck session.
"I've never considered myself a conspiracy theorist—until now," Glass states in the letter. "This package of bills is the latest in a yearlong barrage of ideologically-driven bills designed to weaken and defund locally-controlled public education, handing scarce taxpayer dollars over to for-profit entities operating under a different set of rules. I believe this is fundamentally wrong."
House Bill 6004 and Senate Bill 1358 would establish the state's Educational Achievement Authority (EAA) as a state statute. The special statewide district exists now, but is currently comprised of only 15 Detroit schools. However, the state has projected it may grow up to 60 schools in the next five years, according to a federal grant application.
The EAA district is composed of schools that fall into the bottom fifth percentile on state tests. It features an individualized computer-driven curriculum that its backers say is intended improve student achievement.
In his letter Glass says HB 6004 and SB 1358 would expand the EAA and exempt it from laws and standards governing community-governed public schools and allows the EAA district to seize unused school buildings and sell or lease them to charters, non-public or EAA schools.
House Bill 5923 provides for new forms of schools and expanded online education. According to Glass, many of the new types of schools could be created by the EAA, but public schools would have to charter them out. He argues that HB 5923 would lead to greater segregation and diluted resources in community-governed public schools.
Senate Bill 620, has already cleared the Senate, but must still pass the House. It would allow the lowest-achieving 5 percent of all public schools in the state to be converted to charter schools. Under the legislation, parents and teachers would be able to petition the Department of Education for their desired type of reform model.
Glass states that SB 620, which he calls a "Parent Trigger" bill, disenfranchises voters, ends their local control and unconstitutionally hands taxpayer-owned property over to for-profit companies."
The Bloomfield Hills school official isn't the only one concerned about the legislation. Superintendents from Royal Oak, Lamphere, Clawson and Southfield joined him at Tuesday forum to speak out against SB 1358, HB 6004 and HB 5923, Bloomfield-Bloomfield Hills Patch reports. More than 350 people attended afternoon and evening sessions of the event, which was advertised as a call to action. Oakland Schools Superintendent Dr. Vickie L. Markavitch who called the bills "radical and dangerous."
"What's worrying me about this work that has to be done is it's being pushed forward so quickly, so fast and in such a rushed order that it's almost faster than people can learn about it," she told Patch.
Education Trust-Midwest, a nonpartisan advocacy group, has raised questions on several of the measures, as well. In a release, the group expressed "great concerns" about the EAA measures, because they would allow EAA schools to opt-out of state assessment tests.
"This would not only prevent these schools from being held accountable, it would prevent parents from getting reliable information about performance and making informed choices about their children's schools."
It would also risk at least $535 million in federal money, according to the group, because the U.S. Department of Education ties state assessments to Title 1 public school funding.
Education Trust-Midwest also expressed doubts about the charter and cyber-school bill HB 5923, calling the performance of Michigan's only current cyber-school, The Michigan Virtual Charter Academy, run by out-of-state K12, Inc., "dismal."
"Two decades of performance data tell us that, on the whole, charter schools in Michigan perform no better than traditional public schools."
The Huffington Post contacted the offices of Gov. Snyder, who supports codifying the EAA into law, and State Rep. Lisa Posthumus Lyons, who is sponsoring HB 6004 and HB 5923, to request comment for this story, but they did not immediately respond.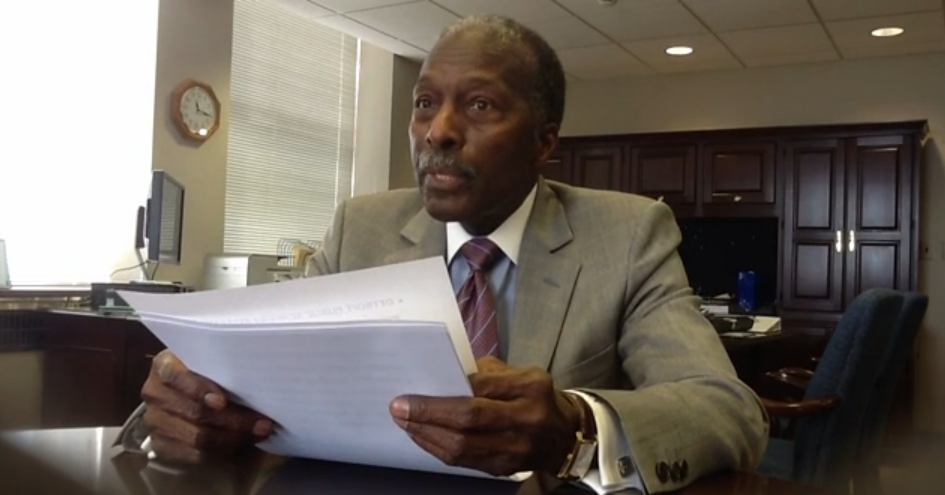 Who's Who In Detroit's Schools
Popular in the Community