Pennsylvania GOP Chairman Rob Gleason recently suggested that Republicans were boosted in the 2012 election by controversy surrounding a voter identification law that wasn't yet in effect last November.
"Yeah, I think a little bit," Gleason responded. "We probably had a better election. Think about this, we cut Obama by 5 percent, which was big. ... He beat [2008 GOP presidential candidate John] McCain by 10 percent, he only beat [2012 GOP presidential candidate Mitt] Romney by 5 percent. I think that probably photo ID helped a bit in that."
(Watch Gleason's answer above.)
While Pennsylvania voters were not required to show photo identification in November after a federal judge blocked the law a month before, the state was allowed to proceed with an advertising campaign that critics of the measure argued was misleading. Ads pushing the voter ID law read "Show It" with the tagline "if you have it" in small print.
Gleason didn't clarify how he believed the measure could have helped shave 5 percent from the state's Democratic electorate, but voter ID critics said at the time that would-be voters who didn't have valid identification could be discouraged from casting ballots because they believed the restriction was in effect. This could also have potentially included illegal voters, though studies show that voter fraud occurs rarely so preventing such votes would have had little impact on November's outcome.
Before You Go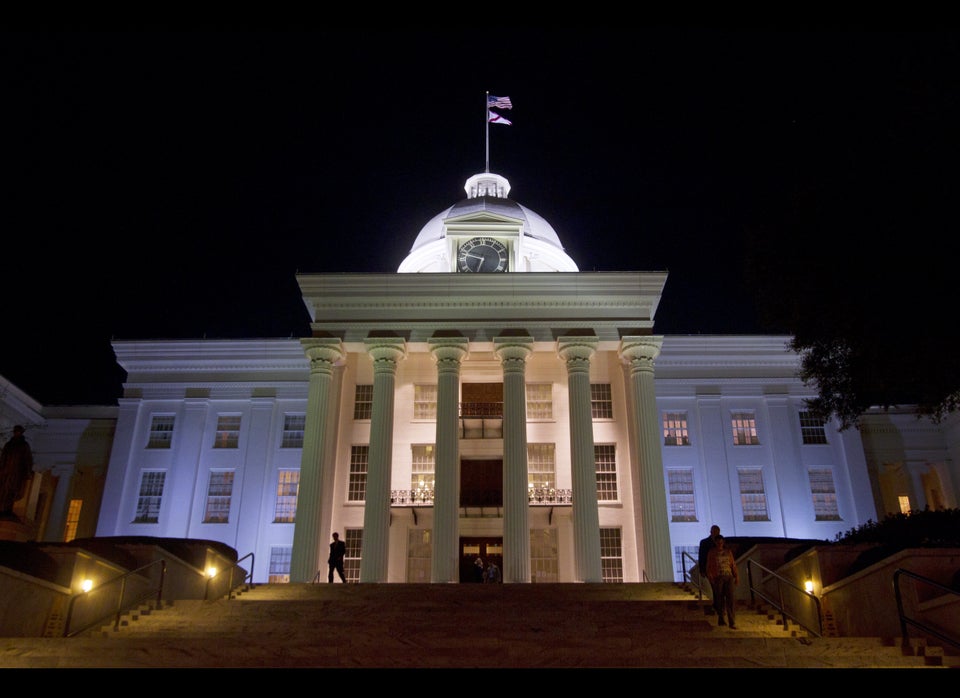 U.S. State Capitol Buildings
Popular in the Community