Hosting the White House's news conferences isn't always easy for press secretary Sean Spicer. Fortunately, Rob Gronkowski was there Wednesday to make sure he didn't drop the ball.
The New England Patriots tight end made a surprise appearance during the daily press briefing, obviously startling the press secretary.
"Need some help?" the NFL star asked after unexpectedly popping out of a side door in a suit and tie.
"I think I got this, but thank you," Spicer replied, as the room broke into laughter. 
After Gronk's exit, Spicer had to ask for a moment to recompose himself.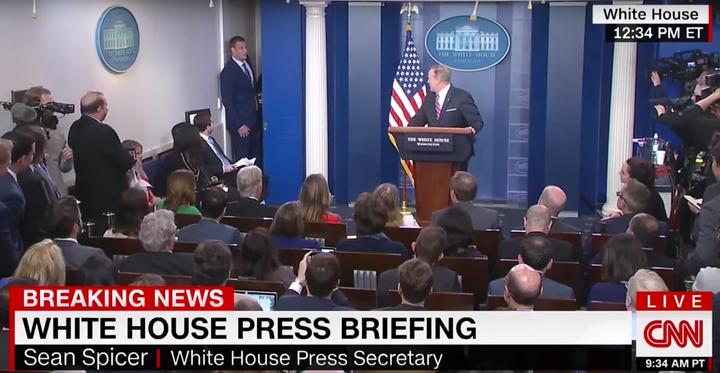 "All right, that was cool," Spicer conceded, appearing slightly red-faced. "How do you follow that?"
Gronkowski was joining other members of the Patriots at the White House as President Donald Trump recognized the team's February Super Bowl LI victory.
BEFORE YOU GO