New England Patriots tight end Rob Gronkowski pounced on a defenseless Buffalo Bill who had intercepted a pass intended for him during their game Sunday. He appeared to drive his arm into the prone player's head.
The admittedly cheap shot on Bills cornerback Tre'Davious White earned Gronkowski an unsportsmanlike conduct penalty ― which was not enforced because of other flags on the play ― and a possible punishment from the league office, outlets reported. But Gronkowski remained in the game, a 23-3 victory for the visiting Pats.
"I just want to apologize to Tre'Davious White. I don't really believe in those type of shots," he told reporters.
White is under observation for symptoms of a possible concussion.
Before You Go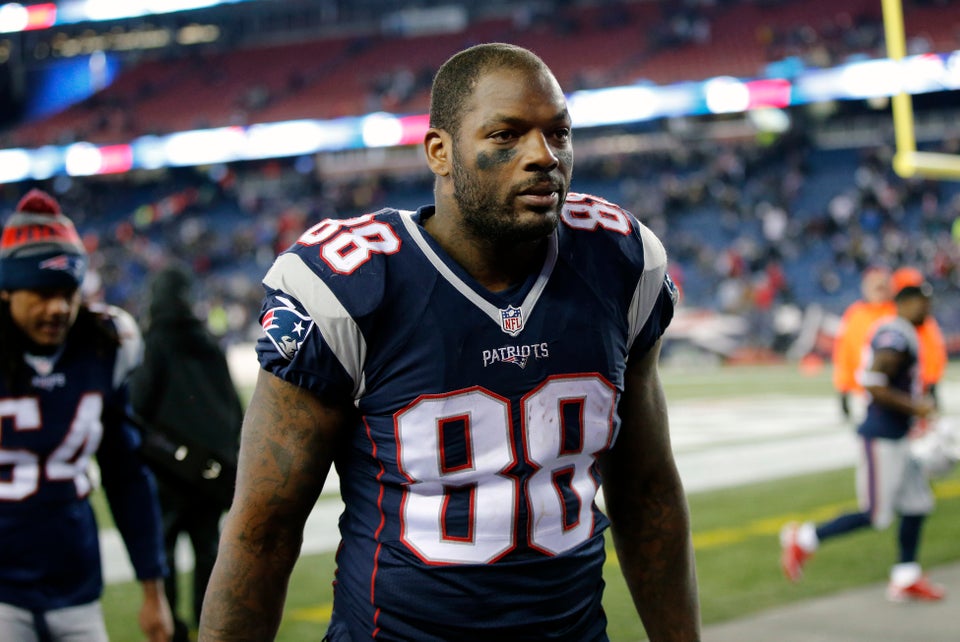 Patriots White House invites
Popular in the Community