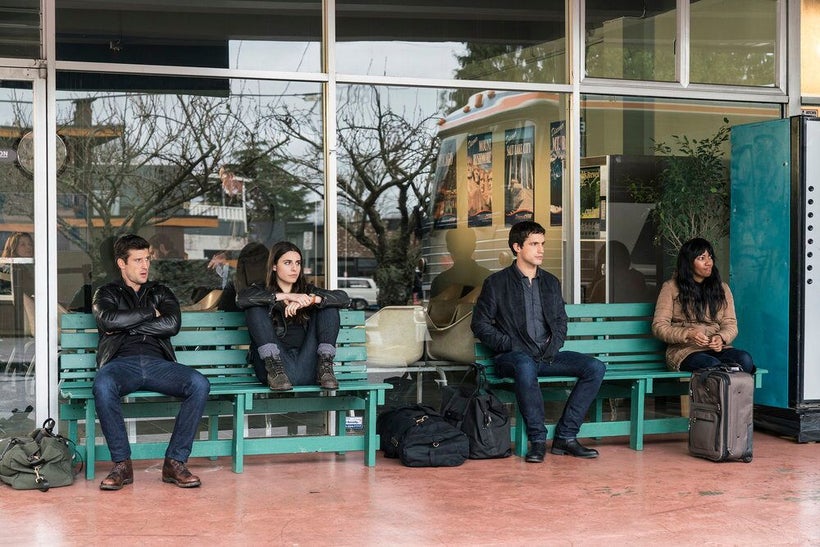 Bravo's latest series Imposters continues the trend of their new programming with scripted content after the success of Girlfriends' Guide to Divorce. The show offers some intrigue with viewers as it follows Ezra who, after getting married in a month to the beautiful Ava, suddenly disappears with all his money and leaves a video for him revealing that she played him in a long con. Ava turns out to be Maddie (played by the incredible Inbar Lavi), an expert con artist who has targeted many men and women in her path, including Richard, a jock-type kind of guy and Jules, an artist living in the city. It's a good premise with some surprises, but what is shocking is how well written the show is.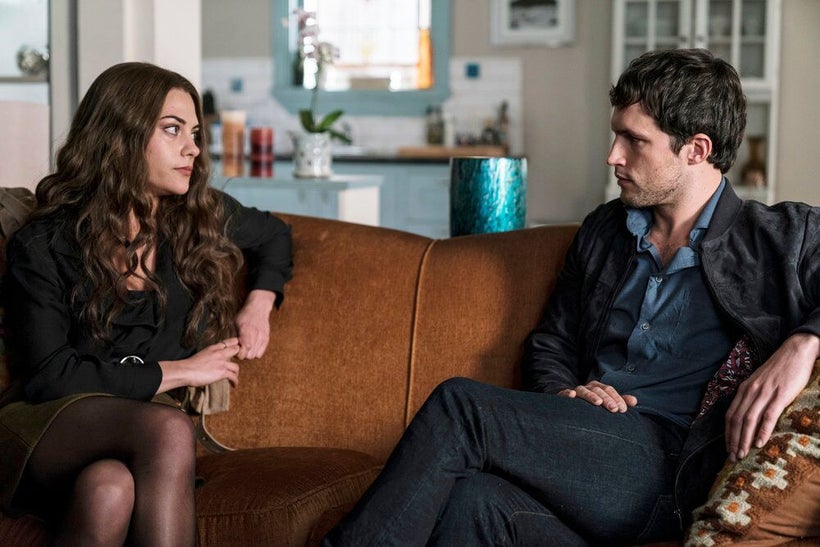 British import Rob Heaps portrays the latest victim Ezra, a man with a Jewish upbringing from the Midwest. Ezra is the one who audiences start out with, and Rob was just the person the creators of the show had in mind for the role. "The great thing about it is that Adam Brooks and Paul Edelstein, the creator of the show, they are both Jewish and I think the story is kind of close to their heart," Heaps said. "The sensibility of the show and the comedy is kind of ruder than that, almost Jewish tradition, lots of absurdity and suffering. I think that was a really good way into it, they really got that kind of background."
Another victim that audiences are introduced to is Jules Langmore, a talented artist living in New York who is played by Marianne Rendón. Coming from a prominent background, Jules meets Maddie as her cover name Cici and falls for her personality. "She meets the love of her life, Cici, who's a bartender in New York and she's really tough, honest, and brave and embodies everything that Jules wishes she could be and Cici made her feel legitimate as an artist," Marianne said. After leaving her with all the money she had, Jules tries to move on, but two of Maddie's victims forces her to get drawn back in to get payback. "I'm left alone and I show up in the second episode when two of her other victims go out looking for her and they think they're going to find her and yet they find me." After playing the role, Marianne says she can relate to her character's struggles as an artist. "She's got kind of an edge to her so it came pretty naturally. I really related to her as a young artist. I was just getting out of grad school at Julliard and it seemed like she and I were struggling with some similar things about identity."
The actress also drew some inspiration from some well-known artists and her own life. "Sandra Burnheart was a big inspiration to my character. I was definitely influenced by Patti Smith and Eileen Miles, a lesbian poet. Also a lot of my own personal life." Marianne hopes that audiences will learn about her character's vulnerability and how she comes out of her shell. "I think they will be able to relate to her fragility and her edge in trying to feel her fragility. I think we all have a social mask and try to create an identity for ourselves that we would like others to see so I think audiences will relate to watching Jules drop that mask and she starts to find herself as an individual and her own strengths in a much more grounded way. I think audiences will find that inspiring, especially women."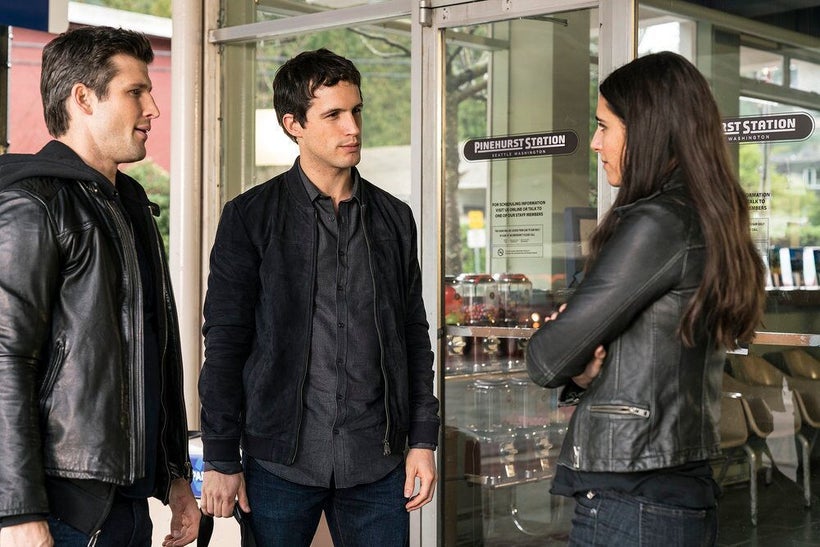 When the three victims meet up, we get some amazing chemistry onscreen. Describing the trio, Marianne said, "There's Rob, who plays Ezra, and he's more of a mediator, very good-natured, and has a big heart. Parker's character Richie, he's kind of courageous, he doesn't think before he acts kind of person. I would say that I bring more of the intuition and intelligence and just smarts to the trio." Rob mentions that the three of them also had fun on set just as much as it's shown on screen. "The three of us form this fun unit, we kind of improvised together the whole time and pushing each other and trying to knock each other off guard in a good way and keeping each other on our toes."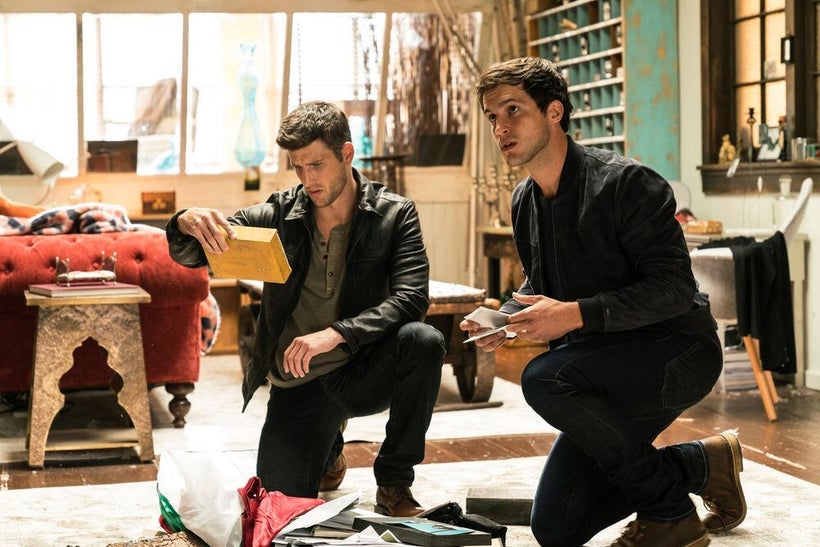 The important thing on any show is how well the characters get along, which also goes for the Imposters cast, especially among guys. "It's a big family. It was definitely a boys' crew but I've always been in circles like that. It's like I couldn't believe I was going to work every day because just the rapport between me and the boys," Marianne explained. "It's constant teasing but all in really great spirits, taking a piss on each other, and playing pranks on each other. I think we really balanced each other in terms of energy and so that really helped the scenes really pop." The same goes for both Rob and Parker's characters as they also hit it off during shoots. "We started hitting it off and so much of our stuff is together. We did a lot of improvising, messing around, trying to mess with each other, distract, annoy, and wind each other up," Rob said. The British actor also found it fun to see how their bromance came out well on screen and even admitted that they are kind of like their characters. "It sets into the energy of the show. It was the best kind of competitive relationship and we had a lot of fun together. It's really great to hear that it comes off on the screen, because that's exactly how it felt. I think we became more like big characters than we like to admit."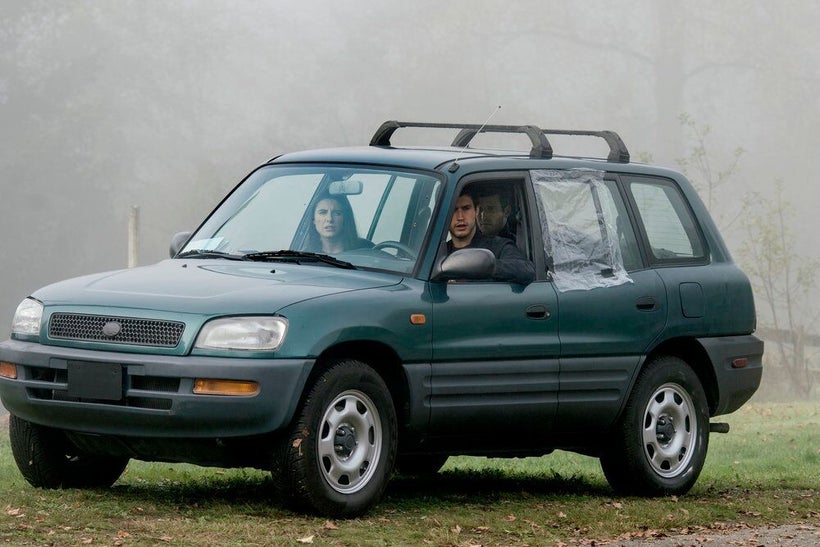 The show certainly has a mixture between being a rom-com and a mystery series as well. "It's a buddy comedy, a rom-com that's dark, it's all these different things. One of the things it is, is its kind of a detective story. We have these three as they start searching for this person." The three also start to get to try playing the con game in order to understand Maddie. "These cons they are trying to pull off which are pretty hopeless to begin with, but they do get better at it and they start enjoying it more than they thought they would.," Heaps explained. "They start thinking that they definitely do hate this person but they kind of get it. They get the adrenaline and the buzz of why they fall into this. I find that really interesting, that side of it."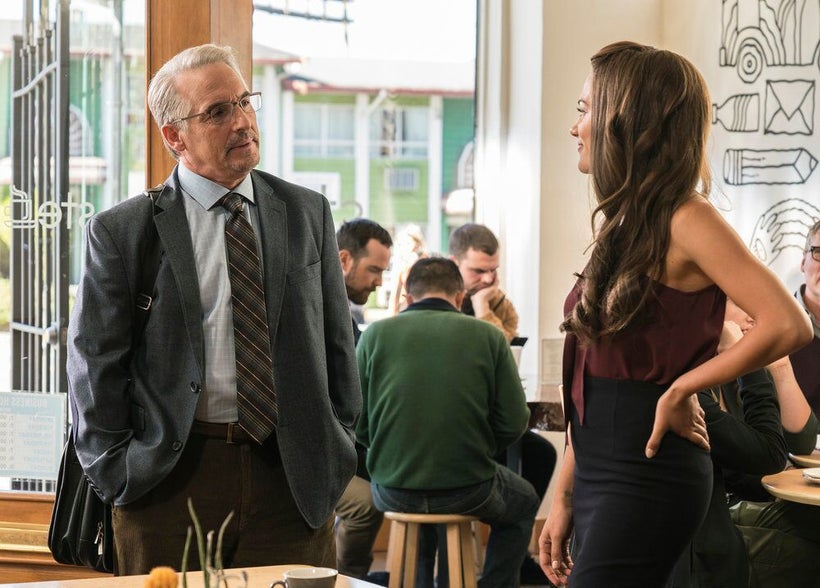 In a show like this, it can take a toll on an actress such as Inbar Lavi to play different variations of the same person. Rob certainly knew that first hand during shooting. "It was really weird because when we shot the pilot, obviously she was Ava and so that was a completely different person. The night we came out to shoot the series, she's suddenly Maddie and you feel it. I'm sure she'd agree, you feel her off-screen as much as onscreen." On set, he got to learn a lot from his co-star after sharing scenes with her. "She's extraordinary and I think she's phenomenal in the show. She's a very generous actor. She kind of settled me down and got me through it. It's been a real joy." Marianne was also impressed by how well Lavi was committed to her craft when portraying these personas. "She's a very magnetic actress and she brings a ton of focus and commitment to what she does and it's pretty contagious."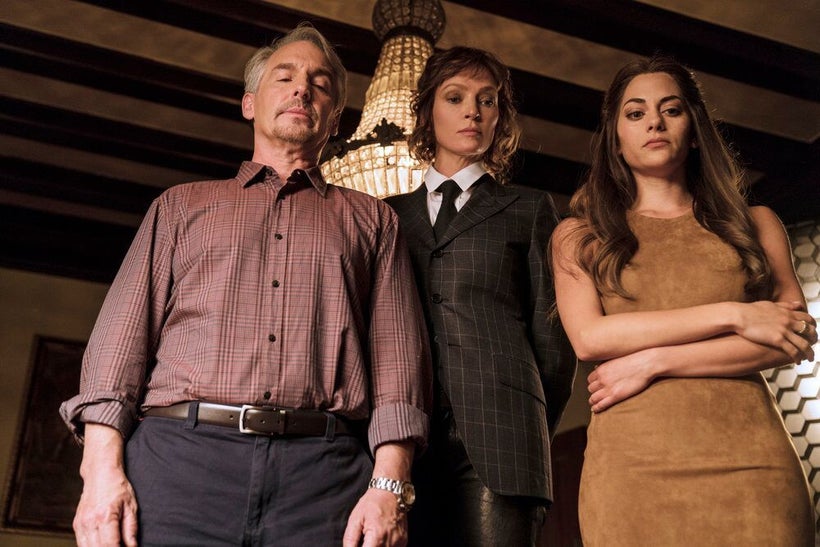 If that's not enough, Imposters also gives us some amazing star power in the form of Uma Thurman, who has a guest role on the show as the mysterious Lenny Cohen. So how did someone like her end up on a show like this? "She actually wanted to be in it. She saw the pilot a while back and pretty much demanded to be in it. I don't mean demanded, but she was just keen to be in it," Rob clarified. "To hear that, even before we were picked up to series, was such a good thing to hear from somebody of her caliber who felt that way about our show." Marianne also had much to say on how amazing it was seeing an A-list actress get on camera and show them how it's done. "Just to see the way that she is such an amazing self-motivated actress" She is such a leader even though she's a guest on our show. It definitely brought integrity to watch a pro do her thing." Rob added that Uma's performance is certainly something that fans of hers haven't seen before. "I think she's just extraordinary, I've never seen her do anything quite like this. It's very dangerous, edgy, kind of weird, and eccentric but she brought her A-game."
With this being the third scripted series for Bravo, it seems like the network is giving free reign to the showrunners. The series is created by Adam Brooks and Paul Edelstein, who both worked on Bravo's first scripted series Girlfriends Guide to Divorce. "The show is theirs and Bravo gave them complete utter control from the get-go and they just trusted them, " Rob said. "I think that comes through because they pretty much just been able to do what they want and they haven't been worried about how it would turn out; they just completely trusted Adam and Paul." Marianne also agreed on the new direction that Bravo has taken with shows such as this one. "I just thought this script was so different and would be a really exciting, fresh content for the network."
As the season draws to a close, can we expect Imposters to tell more stories in the future? Rob seems to think so. "I very much hope so. We all feel like there's so much more to tell. The ending is very equally satisfying and open-ended at the same time. I think you'll feel like there's so much more to be told. We would love to have another go."
The Imposters finale airs tonight at 10pm ET/PT.
REAL LIFE. REAL NEWS. REAL VOICES.
Help us tell more of the stories that matter from voices that too often remain unheard.
This post was published on the now-closed HuffPost Contributor platform. Contributors control their own work and posted freely to our site. If you need to flag this entry as abusive,
send us an email
.