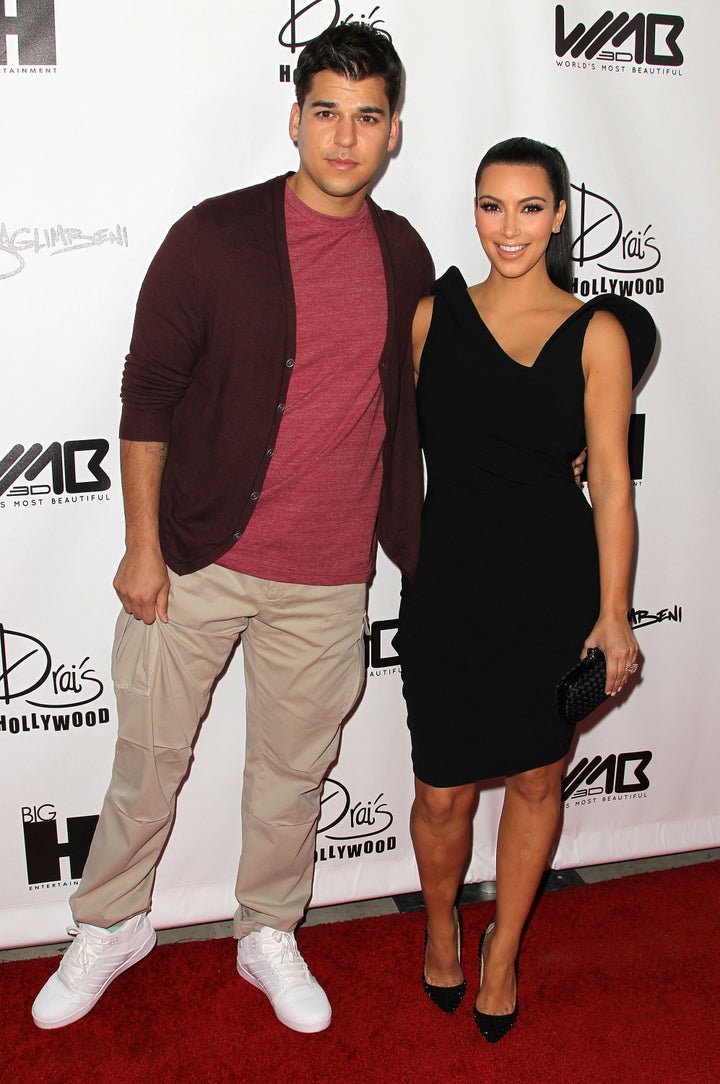 It's sibling rivalry at its finest. Rob's upset at Kim for calling him a jobless loser, while Kim's upset at Rob for saying their late father would be disappointed at Kim's diva behavior. Both Kim and Rob send insults back and forth. Kim calls Rob "an idiot" and Rob fires back by calling Kim "a whore" -- while the family vacations in Bora Bora.
But Kim's man Kris Humphries will have none of the name calling -- especially when it's directed at Kim -- so he lays down the law with Rob, who's not in the mood for a lecture.
"How you deal with your sister, like in front of me, you're not gonna call her that in front of me," said Kris. And how does Rob respond? By going all psycho-killer in front of the cameras.
Take a look at the video below -- are you Team Kim or Team Rob?
The new episode of Keeping Up With The Kardashians airs Sunday, September 4, 2011 at 10 PM ET/PT only on E!