We know the Kardashians are all about family, but maybe this is a step too far.
In a clip from E!, giggly lovebirds Rob and fiancée Blac Chyna chat about the people they liked when they were young.
The couple is all smiles, especially as Rob reveals Chyna's love of Ricky Martin and prompts her to (poorly) sing Martin's classic, "Livin' la Vida Loca."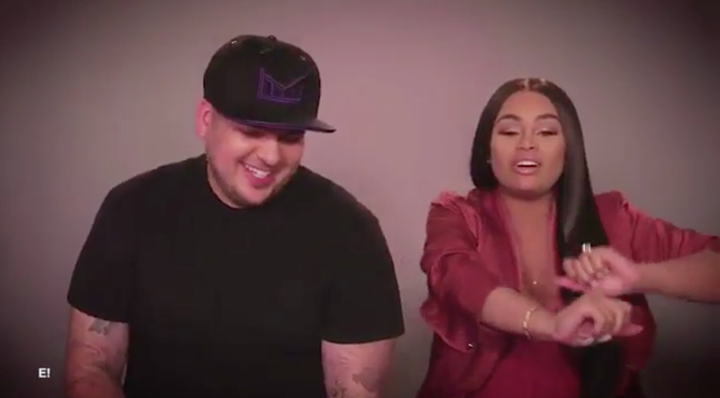 Chyna doesn't let Rob slide, though, blurting out that he loved Jennifer Lopez (because, come on, it's J-Lo) and his sister Kim!
Instead of denying the claim, Rob responds by saying, "That is also pretty accurate," trailing off.
Chyna, pleased with herself, states, "These are facts."
It's one thing to have an off-putting crush and keep it to yourself, but it's another to tell your fiancée about it.
Watch the short clip here:
Strangely, this isn't the first time the Kardashian household has seen interfamilal infatuations ― both Brandon and Brody Jenner, sons of Caitlyn, have revealed embarrassing crushes on former stepsister Kim.
Rob, we know things are weird and confusing when you're a kid, but, NO.
Hilarious Things Kim Kardashian Really Said
Popular in the Community