Rob Kardashian posted a series of explicit photos to his Instagram and Twitter accounts Wednesday showing a woman he claimed was Blac Chyna, Kardashian's ex-girlfriend and the mother of the reality star's 8-month-old daughter, Dream Kardashian. If authorities prove that the photos are of Chyna, experts say Kardashian could face multiple criminal charges for violating California's "revenge porn" statute, which makes it illegal to publicly share explicit photos of another person in order to cause harm.
Two California law enforcement officials, who spoke to HuffPost on the condition of anonymity because they aren't authorized to speak about potential or open investigations, said Kardashian showed "the intent to cause serious emotional distress" to Chyna by publicly posting a photo that had been previously assumed to be private, which falls within California's legal definition of revenge porn.
The officials added that one of Kardashian's decisions in particular stood out: He posted the images multiple times. Kardashian repeatedly shared and deleted the photos on Instagram, until Instagram suspended his account. He then turned to Twitter, posting and deleting the same images.
The officials said this behavior may show Kardashian was hoping to hurt Chyna, who shares at least two tattoos ― one on her hand, one on her leg ― with the woman in the photographs.
Alongside the photos, Kardashian accused Chyna of abusing drugs and alcohol and being an unfit mother. After Instagram suspended his account Wednesday afternoon, the photo sharing platform told HuffPost it does not tolerate abuse.
"We want to maintain a safe and supportive environment on Instagram, and we work quickly to remove reported content that violates our community guidelines," a spokesperson said.
Chyna has not confirmed or denied the validity of the photos, but she appeared to respond to Kardashian Wednesday on her Snapchat account, where she accused him of physically abusing her in a series of posts she later deleted.
Kardashian and Chyna have a long history of taking their disputes public. Last December, a month after giving birth to the pair's daughter, Chyna announced in an Instagram post she had left Kardashian. (She later claimed she had been hacked.)
In California, where Kardashian lives, posting explicit photos of someone in order to exact revenge or cause distress to the victim is illegal, regardless of who took the photo.
Chyna might not even have to file a formal complaint or cooperate with law enforcement officials for Kardashian to be charged, according to Scott Lesowitz, a California attorney and former federal prosecutor who is experienced in privacy and intellectual property law. Lesowitz told HuffPost it is not unusual for prosecutors to move forward with a case regardless of victim cooperation.
"They often don't cooperate," Lesowitz said of the victims in revenge porn cases. "Prosecutors, in an effort to deter these crimes, may move forward with charges, even if it makes the case more challenging." Lesowitz added that Kardashian's fame could make his case compelling for prosecutors who want to bring attention to the issue of cyber exploitation.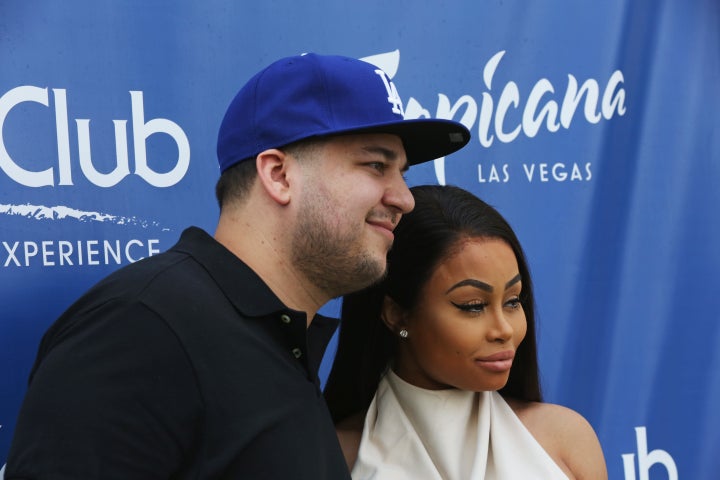 In considering whether to bring a case, a prosecutor would consider the fact that Kardashian posted multiple times, how long Karashian was posting, and the content of Kardashian's captions, Lesowitz said.
For example, the caption that went along with one of the explicit Instagram posts read: "I have never been so disrespected in my life." This could indicate to prosecutors that Kardashian had a desire to exact revenge on Chyna, Lesowitz said.
The fact that Kardashian posted the images over many hours on both Twitter and Instagram ― rather than in a one-off post ― could also help bolster a potential case alleging Kardashian was intent on causing harm and was aware of his actions.
The penalty for violating California's cyber exploitation statute ― as it's officially known ― is up to six months in jail and a $1,000 fine for the first offense. But if Kardashian is charged with violating multiple counts of this criminal statute, the penalties would be much harsher. Kardashian could also face a severe civil suit from Chyna.
California Gov. Jerry Brown (D) signed the state's first revenge porn act into law in 2013. The next year, California State Sen. Anthony Cannella (R) introduced a bill he dubbed "Revenge Porn 2.0 Act," which included selfies like the ones in Kardashian's posts in the criminal statute. Brown went on to sign that bill into law in September 2014.
Kardashian did not immediately respond to multiple requests for comment by phone and through his representatives.
Popular in the Community