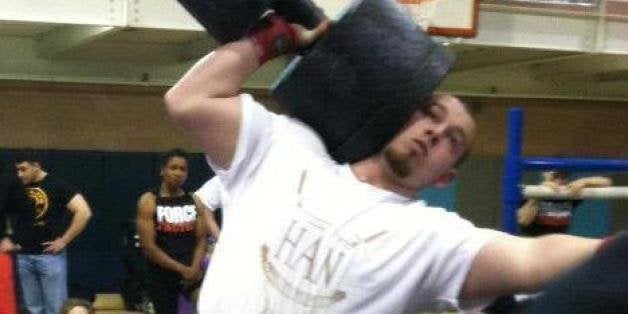 Not only is Kearney ranked as the 2nd strongest middleweight champion in the world, but his coming out makes him the first openly gay man to actively compete in a strongman competition at a professional, international level.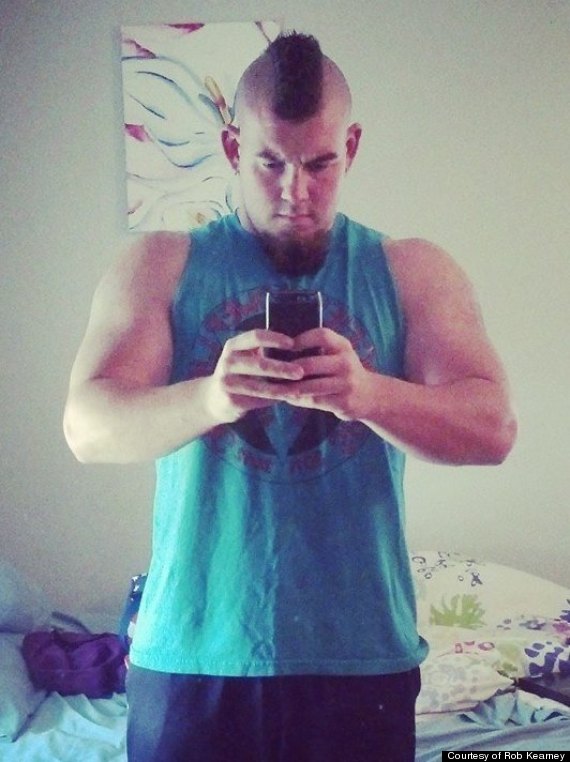 The Huffington Post chatted with Kearney this week about his decision to come out, as well as what's next for the athlete.
The Huffington Post: Why did you decide to come out now? Rob Kearney: I 100 percent decided to come out now because of my boyfriend. He and I have been together for two months and I didn't want to hide it anymore (I'm sort of a romantic). Had it not been for him I would not have decided to take the leap and come out and who knows where I would be today without him.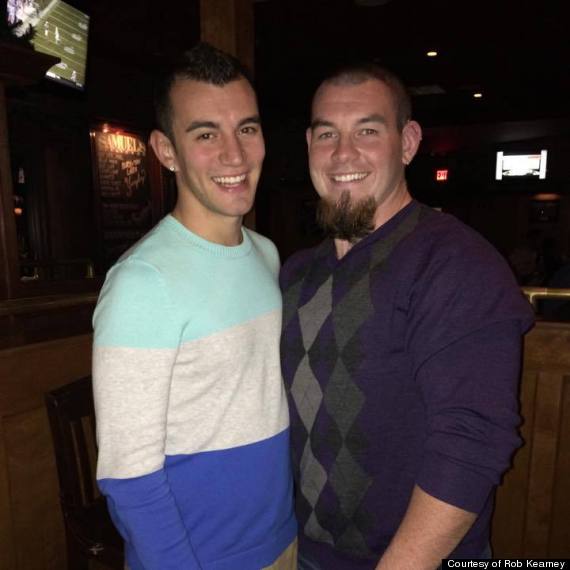 What has the reaction been like? To be completely honest, I never would've thought it would have turned out to be this big! The past week has been absolutely insane; over 500 friend requests, 400 personal messages and countless text messages and phone calls. It has been an overwhelmingly positive experience. There are a few idiots who are against me (but I expected that) -- those are the people that make me stronger both physically and emotionally.
Homophobia in sports is still a big issue -- especially in sports that are often deemed more aggressive or "masculine." Do you feel that homophobia is a problem in your sport? I don't feel that homophobia is an issue in the world of Strongman. Strongman is really like a big family; it's one of the only sports where you will be competing against someone and cheering them on at the same time. I have been contacted by numerous World's Strongest Man competitors expressing their support for me.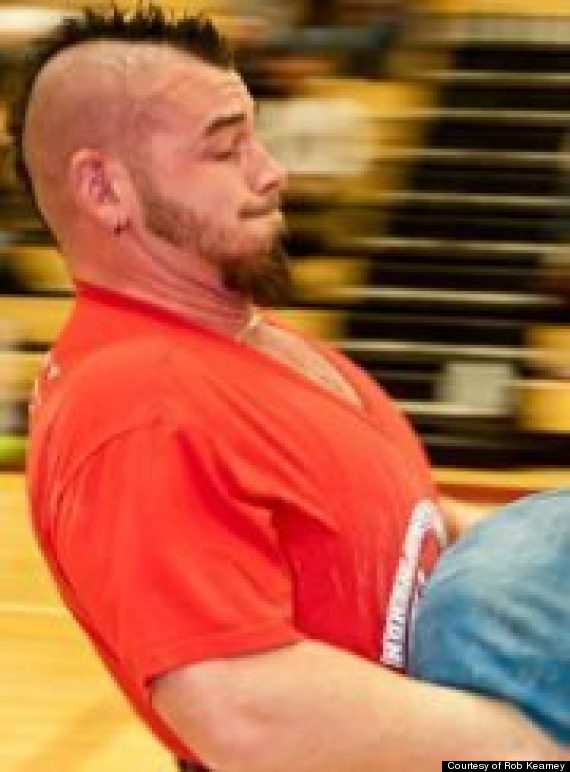 What do you hope people take away from your coming out? I hope people realize that being gay doesn't change the athlete/person I am. I am still the second strongest 105kg Professional Strongman in America and I am still the same Rob Kearney they knew before this news. This is the happiest I have ever been and it feels damn good to say "I love you" and really feel it. Be happy, and be you... that's what matters in life.
What's up next for you? Currently I am in grad school obtaining my Masters Degree in advanced athletic training with a concentration in athletic rehabilitation. While doing that I am also training for a competition in March in Columbus, Ohio, where I will be competing for my Heavy Weight Pro Card (competing with the big boys) at the Arnold Amateur World Championships. It's going to be a long road, but certainly a fun one!
Before You Go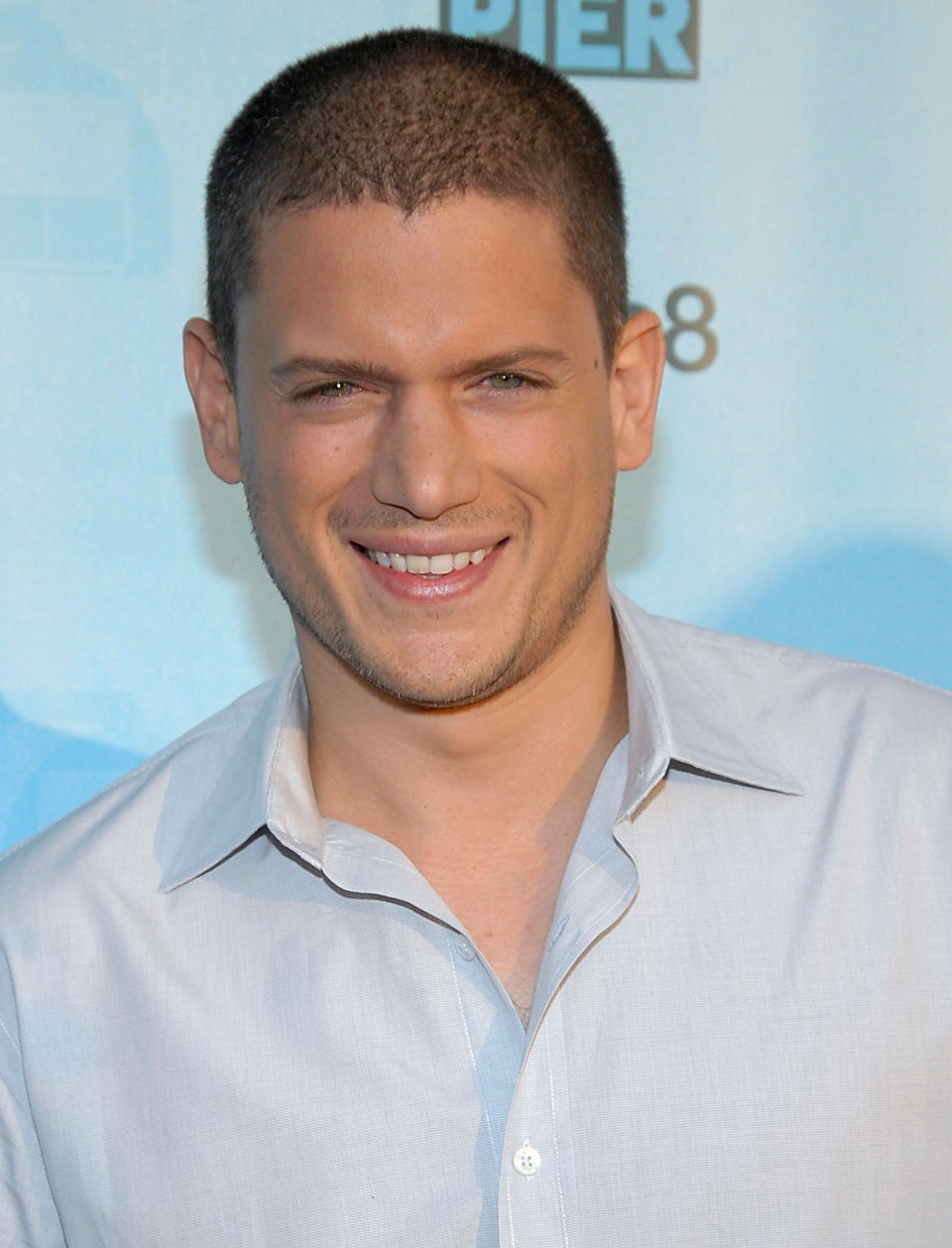 Celebrities Who Have Come Out As LGBT
Popular in the Community