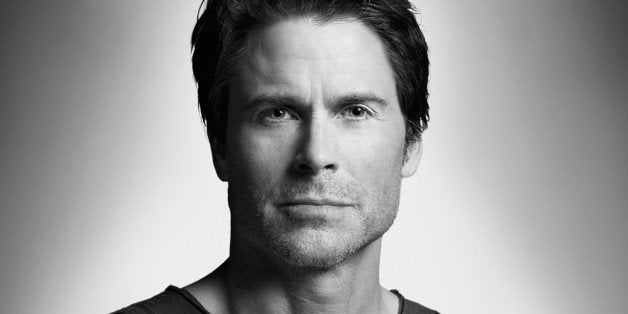 Rob Lowe, 25 years sober, sat in the Champagne Room at the famed Palladium Theater in Hollywood, California on Friday night, dressed in all black but sans tie. The 50-year-old actor was all ready for prom.
There with his wife, Sheryl Berkoff, Lowe was on hand to support comedian Seth Rogen's third annual Hilarity for Charity event. This year, the theme was '80s prom, which suited Lowe just fine: He never even went to his own prom, forgoing that seminal rite of passage for 1983's cult favorite, "The Outsiders."
"I'm going to try to make up for lost time by making out with my wife in the backseat of a car tonight," he said to HuffPost Entertainment, looking over at Berkoff, who was seated nearby.
Lowe has long been involved in raising awareness for health issues, specifically cancer. He has worked tirelessly with Stand Up To Cancer and was the first male spokesperson for breast cancer awareness, having lost his mother and grandmother to the disease.
Now, he's working with Genworth to encourage families to start having conversations about long-term health preparation for diseases like Alzheimer's. He likens it to having the adult version of the birds-and-the-bees talk, and says it can be uncomfortable.
"It's a tacit acknowledgment of aging and mortality. And we don't want to talk about it," Lowe said. "We don't want to think of our parents in that light and we certainly don't want to think of ourselves in that light."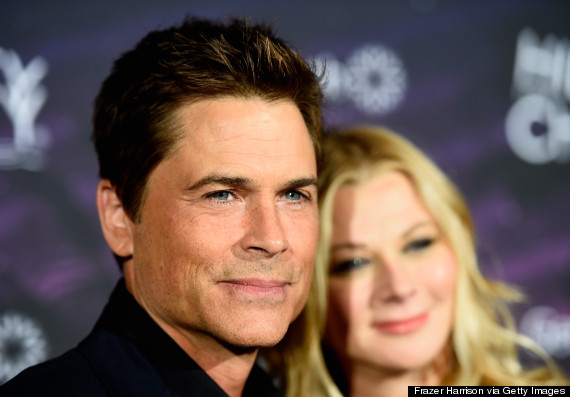 Lowe has been married to Berkoff since 1991, and they have two adult sons who are both in college -- but he is still getting used to that statement. One is at Duke and one is at Stanford and Lowe actually shudders at the word "adult" when discussing his children. "It's such a depressing phrase," he said with a laugh. "I prefer rambunctious. But I can't really call them kids anymore, can I?"
In fact, most of Lowe's die-hard fans have loved him since he was practically a kid himself. After starring in many films during the 1980s and 1990s -- he was one of the original members of the Brat Pack -- Lowe transitioned to long-running television series like "The West Wing" and "Parks and Recreation." He is perhaps one of the best people you could talk to about the definition of success. But the meaning of that word has undoubtedly changed throughout the decades of Lowe's career.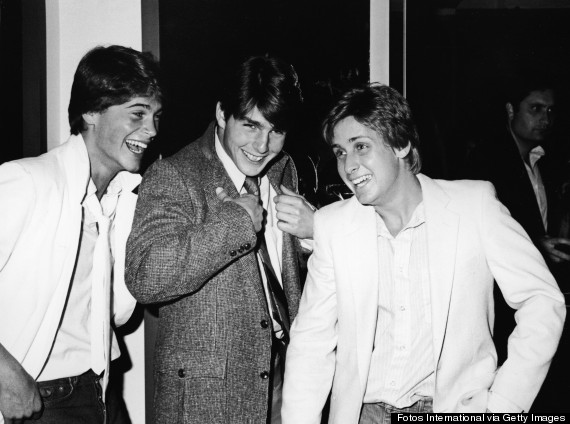 Rob Lowe, Tom Cruise and Emilio Estevez at a film premiere in 1982.
"When I was filming 'The Outsiders,' my idea of success was getting the next Martin Scorsese movie," he said. "In fact, when Tom Cruise did get the next Martin Scorsese movie ['The Color of Money'], I was very angry. And then to add insult to injury, it was starring fucking Paul Newman. So I wanted to kill myself."
But over time, the value he places on success has morphed quite drastically. Now, at age 50, Lowe calls upon a new interpretation. "Living well is the best revenge," he says. "It's more about how I can live my life with the people I love. And if work doesn't fit around my lifestyle, I'm not interested."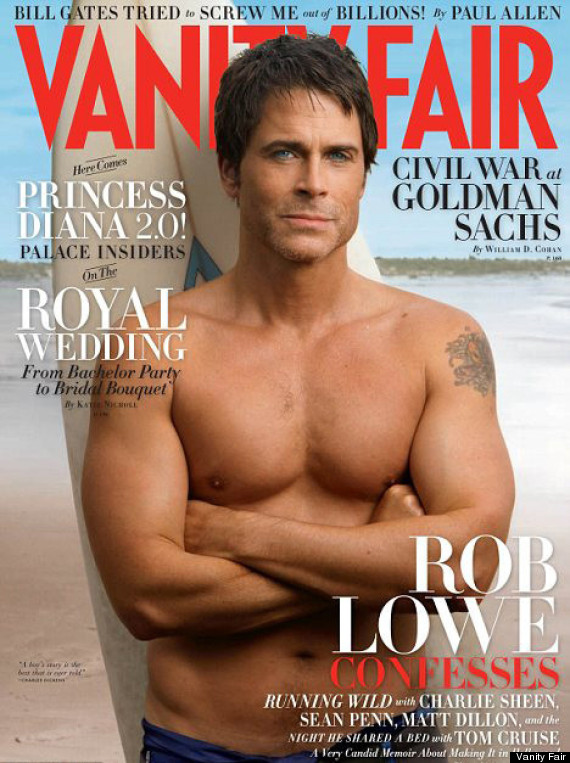 Part of that lifestyle is living close to the ocean in Montecito, California and surfing whenever he can. Surfing is such an integral part of his life that in 2011 Annie Leibovitz shot him on the cover of Vanity Fair, shirtless with nothing but his board. She also shot a photograph of his two sons for the magazine, and he has it signed and framed at home above his desk. It's also the screensaver on his phone.
Recently, Lowe has taken to stand-up paddleboarding. "Maybe it's because I'm a Pisces. But whether it's surfing or just being in the water, I find the ocean unbelievably recharging," he said.
He has an animated show in the works at Comedy Central with Elizabeth Banks called "Moonbeam City," and a recently announced NBC comedy where he plays a character described as a "newly sober narcissist father."
"Really what I'm playing is the Dos Equis 'Most Interesting Man In The World' -- without the Dos Equis," he said.
But the better phrase for his character, according to Lowe, is a "benevolent narcissist." It's a term coined by his former "Parks and Recreation" co-star Rashida Jones.
"I'm taking it as a compliment," he explained of the nickname. Besides, as Lowe relayed, Jones thinks all the best people are narcissists, including even her father, Quincy Jones.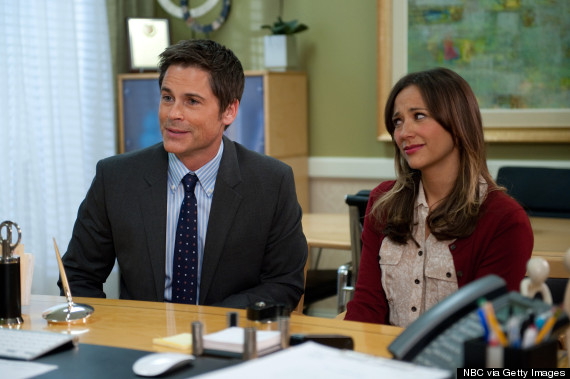 In an attempt to define the term, Lowe used Quincy Jones as his example. "He lives a huge, talked about, endlessly interesting, larger-than-life life. Charismatic. Walks into a room and lights it up with energy. Hilarious. Interesting. And likes to be the center of the action," he said.
Comedies that are about the lives of the people making them are most exciting to Lowe. "Like driving the car today, 'The Wreck of the Edmund Fitzgerald' comes on the radio. I'm singing along. I loved it. My wife hates it, she wants me to turn it off. We fight about 'The Wreck of the Edmund Fitzgerald,'" Lowe said. "That is an episode of this show."