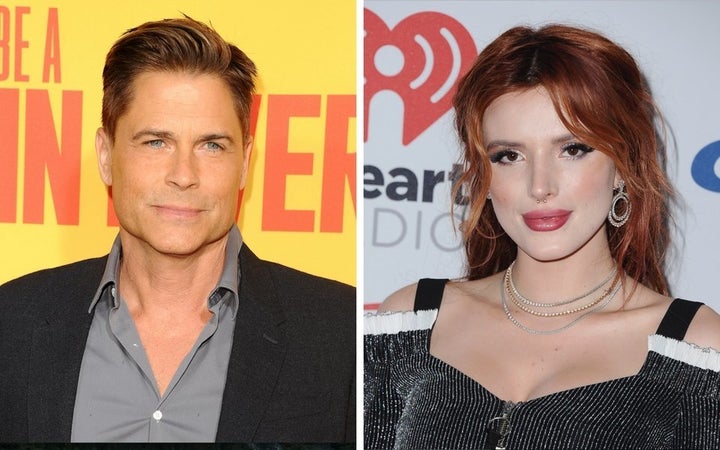 After actress Bella Thorne complained about the closure of a Southern California freeway in the wake of massive mudslides that killed at least 17 people, Lowe let loose, telling Thorne her "attitude is why people hate celebrities."
Thorne, who starred in the TV series "My Own Worst Enemy," tweeted her gripe about the U.S. Highway 101 closure on Wednesday. Miles of the freeway were shut down as crews worked to clear mud and other debris that swept through the Montecito area of Santa Barbara County on Tuesday. Seventeen people, including three children, were killed, and as many as 43 others were missing.
"Fuck u 101 to santa barbra [sic]. I'm missing my boyfriends first date on his tour:(((" the 20-year-old actress wrote in a tweet she later deleted.
Lowe posted a screenshot of Thorne's tweet to his Instagram account. In the caption, he wrote:
"This attitude is why people hate celebrities/Hollywood. Bella, I'm sorry you were inconvenienced. We will try to move out our dead quicker."
Thorne seemed to tune in to reality on Thursday, tweeting:
"Fuck just caught up on some news had no idea why the 101 was shut down...get home to your family safe."
Lowe said on Instagram Thursday that some of his friends are among the missing.
"More terrible stories of loss today. Friends missing, some gone forever. Pray for Montecito and know: EVERY day could be your last. Embrace that," he wrote.
Calling all HuffPost superfans!
Sign up for membership to become a founding member and help shape HuffPost's next chapter