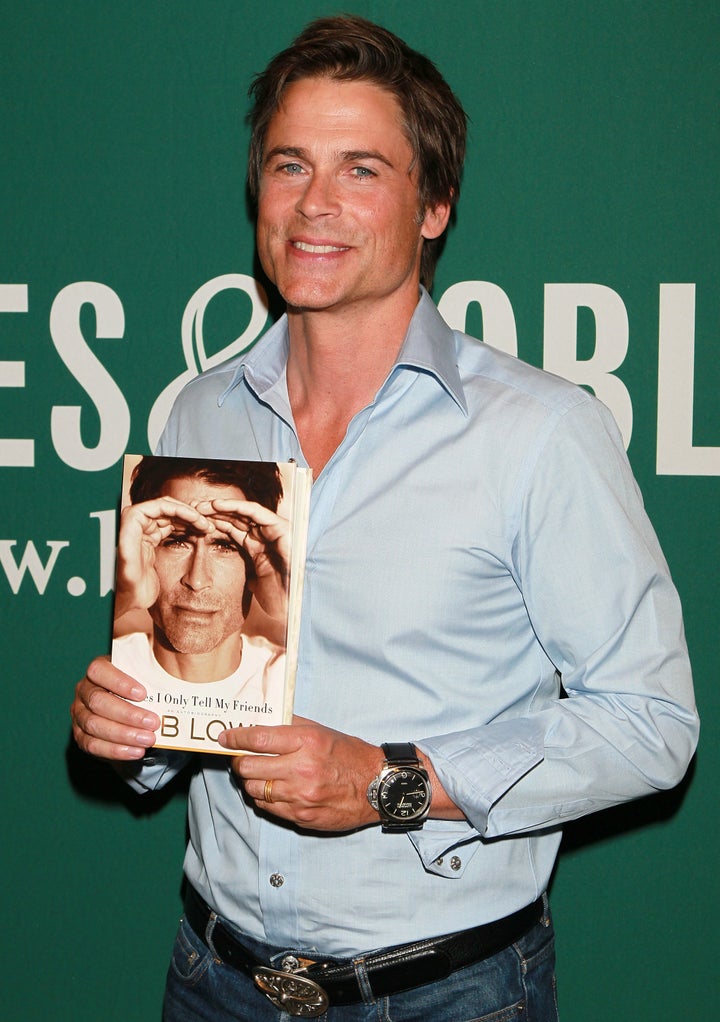 In the midst of playing one of the most important men in Washington on television, Rob Lowe had a far too close for comfort run-in with the terrorists that would soon tragically change the course of real life American history.
Lowe, appearing Tuesday on "The View" to promote his new book, "Stories I Only Tell My Friends," spoke about his connection with the September 11th terrorist attack. A timely story given Sunday night's killing of al Qaeda mastermind Osama bin Laden, who planned the attacks, Lowe said that he was on one of the terrorists' dry run practice flights.
"I flew with the 911 hijackers on the dry run, without realizing. I was shooting 'The West Wing' in DC at the time and I always took the flight that leaves Dulles to Los Angeles that they eventually put into the Pentagon," he told the show's hosts. "It was 11 days before 9/11, I made the flight a lot and I didn't think anything of it. I got on the flight and it was packed, small plane. Looked around the cabin, don't remember anything in particular, nobody looked scary, nobody looked like a terrorist. It looked like an absolutely normal flight."
Lowe nearly had to testify in court during the trial of al Qaeda leader Zacarias Moussaoui -- he found out that he was on the dry run flight in a letter from the Attorney General of Maryland -- but ended up not having to do so.
The teen star turned leading man, now part of the ensemble of acclaimed NBC comedy "Parks and Recreation," also dished about his many films; among other details, Lowe reveals that he was severely disappointed by his lack of screen time in "The Outsiders."
He also talked further about his co-stars from that era, including giving his initial impression of Tom Cruise. In the book, Lowe said Cruise was "open, friendly, funny, and has an almost robotic, bloodless focus and an intensity that I've never encountered before."
WATCH
:
Popular in the Community