Rob Lowe dropped by "Jimmy Kimmel Live," though maybe he'd have rather been partying with his son's frat brothers. Kimmel brought up several of Lowe's recent Tweets which kind of make it look like he's a college student. According to Lowe, e's having a lot of fun hanging out with the guys. After all, he was kind of distracted with acting and bad boy behavior when he was that age.
When asked if he was hanging around the frat house, Lowe admitted, "Maybe a little too much ... It's the only place that I can play XBox today and not get yelled at." At least he draws the line at sleeping over with the guys.
"Parks & Recreation" returns to the NBC lineup on Thursday at 8 p.m. ET with back-to-back episodes. "Jimmy Kimmel Live" airs weeknights at 11:35 p.m. ET on ABC.
TV Replay scours the vast television landscape to find the most interesting, amusing, and, on a good day, amazing moments, and delivers them right to your browser.
Before You Go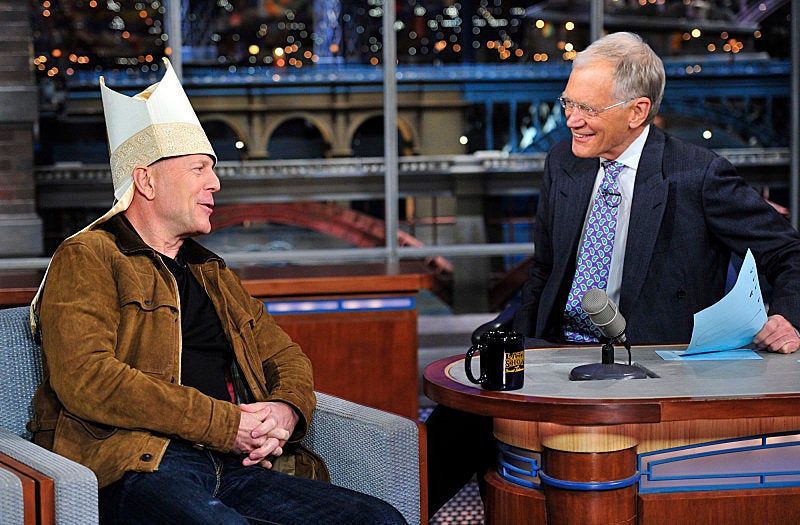 Late Night Talk Shows
Popular in the Community