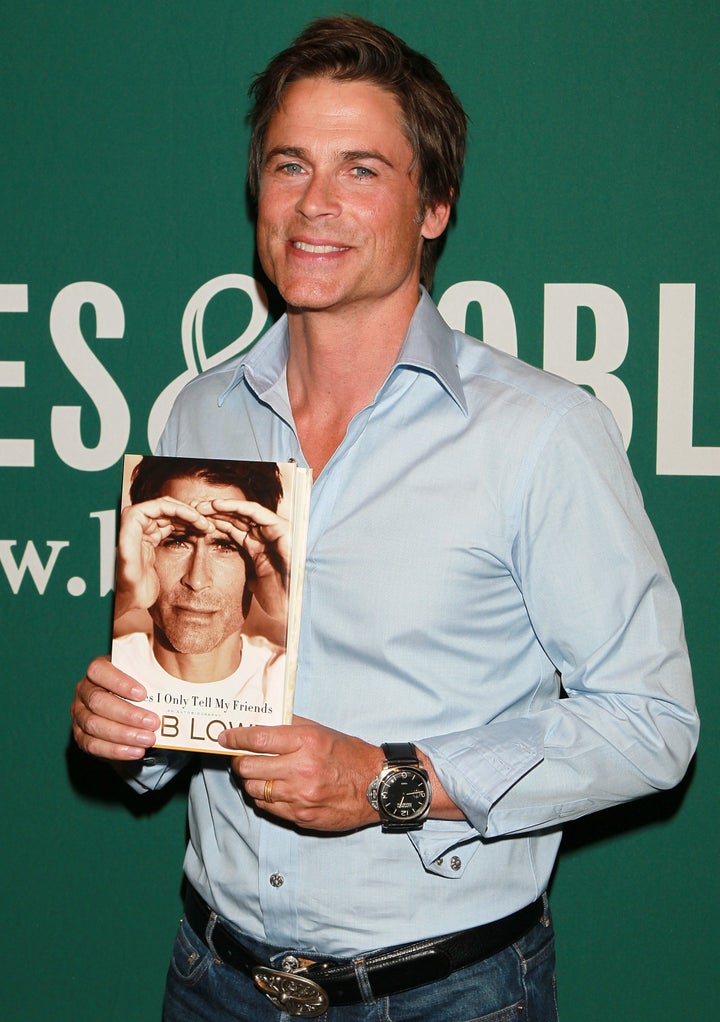 Rob Lowe has been sober for just about 21 years, and in promoting his new book, "Stories I Only Tell My Friends," he has been very open in discussing both his substance abuse problem and his rehabilitation.
Lowe, who checked into rehab after half a decade of partying that culminated in a sex tape scandal, spoke about that period with CNN's Piers Morgan; the "Parks and Recreation" star said that he has no desire to drink even a glass of wine -- because he couldn't drink just one.
"That's how you know you're one of us," he said.
Morgan led Lowe into speaking in detail about his rehab, which Lowe describes in his book as "one of the most exhilarating, liberating and exciting four weeks of my life. Scary yes... but unquantifiable relief." The star went even further on the show.
"It was great. I loved it. Because I was ready. Problem is, people go into rehab and they're not ready," Lowe explained. "You want to get sober for your parents, you want to get sober for your job, you want to get sober for the cops, you want to get sober to protect your image. A lot of good reasons, by the way, but unfortunately, the only thing that works is that you have to want to get sober for you. So, I was ready. And so if they told me, 'Hey, Lowe, you've got to go stand in the corner on your head,' I would have done it."
When it comes to Charlie Sheen, Lowe's old friend from their teen star days as members of the Brat Pack, he echoed statements he made to PopEater, saying that Sheen did not want help -- and that he was wrong about rehab.
"He's wrong... You don't get to do it your way. You don't get to make up your own special rules. We have a name for people like that. Those are people who suffer from terminal uniqueness. You don't get to do it your way."
WATCH
:
Calling all HuffPost superfans!
Sign up for membership to become a founding member and help shape HuffPost's next chapter