Jennie Willoughby said that her ex-husband, former White House staff secretary Rob Porter, recently asked her to release a statement "downplaying" a blog post she wrote about abuse she said she endured during their marriage.
Speaking to CNN's Anderson Cooper on Thursday, Willoughby said that Porter asked her two weeks ago to walk back a blog post she wrote for the Daily Mail in April 2017, in which she describes their marriage ― and the emotional and physical abuse that came with it.
"We were in contact, even a couple days ago, as he was asking me to release a statement about my blog post," Willoughby told Cooper. "I went back and forth with him for an hour or so about what language I would be comfortable with, and ultimately, the language he asked I wasn't comfortable with."
When Cooper pressed Willoughby on the request, she said that Porter was "asking me to downplay it."
"He was asking me to emphasize more the relationship that he and I have now as opposed to what I experienced in our marriage," she explained.
Porter, in a statement on Wednesday, announced his resignation as White House staff secretary while denying the allegations of abuse made by his two ex-wives.
Both Willoughby and Porter's first wife, Colbie Holderness, have publicly accused the former senior White House staffer of abusing them emotionally and physically during their marriages.
While Willoughby did not name Porter in her 2017 blog post, she confirmed to the Daily Mail this week that it was about him. Porter often lost his temper during their marriage, she said, acted violently and once dragged her out of a shower to yell at her.
In 2010, Willoughby was granted a protective order against him after he violated their separation agreement and punched through a glass window in her front door. That protective order prevented Porter from receiving full security clearance for his post in the White House, Politico reported.
Holderness, who revealed Porter's abuse to The Intercept, said that Porter had punched her in the face in 2005, and she shared photos showing her with a black eye.
Both women told the FBI of Porter's behavior when the bureau reached out to them last year for a background check on the incoming White House official, The Intercept reported.
Willoughby told Cooper on Thursday that Porter was intelligent, kind and professional, but added that he was also "deeply troubled and angry and violent."
Willoughby said she felt during her marriage "a low-grade constant terror of not knowing what I might do to set something off."
She also said she doesn't think Porter has changed his ways and warned that he would likely abuse his current romantic partner ― believed to be White House communications director Hope Hicks ― if he hasn't already.
"If I'm being frank with you, if he hasn't already been abusive with Hope, he will," Willoughby told Cooper. "And particularly now that he's under a lot of stress and scrutiny. That's when the behaviors come out. If he hasn't already, he will."
Willoughby said that she was concerned about the praise Porter has been receiving from White House officials, in spite of the allegations of abuse.
In a statement on Wednesday, White House chief of staff John Kelly called Porter "a man of true integrity and honor, and I can't say enough good things about him. He is a friend, a confidante, and a trusted professional," adding, "I am proud to serve alongside him."
Later Wednesday, Kelly said in a second statement that he was "shocked" by the accusations of domestic abuse against Porter but stood by his praise of him.
"There's somebody who was able to rise professionally and have the accolades from so many, and even in the face of what's currently unfolding, to still have the support of so many people in the White House and former colleagues," Willoughby said of the people who praise Porter despite the news.
"The idea that he could be so different seems to escape people."
Before You Go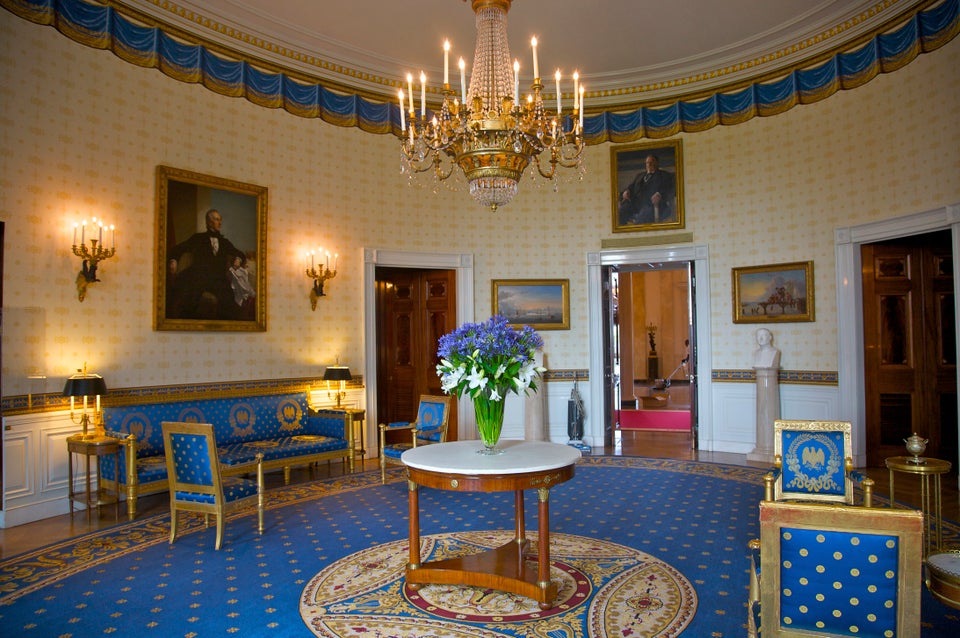 Inside The White House
Popular in the Community