Sen. Rob Portman's (R-Ohio) vote against bipartisan background checks legislation followed him home during the congressional recess, with protests at his events and a request for a meeting from the mother of a gun violence victim.
Portman declined to meet with Jerri Jackson of Springfield, Ohio, who lost her son in the mass shooting in Aurora, Colo. and wanted to explain why she supports background checks. His office cited scheduling conflicts.
"I would like for him to at least sit down and talk to me," Jackson told the Associated Press. "To hear my story and hear the heartbreak of a mother who lost her son in the prime of his life. How guns have played a part in our lives, but it is what ended his life. We need to do something about it."
"Assault rifles have no place on the streets of America," Jackson said. "If he did not have that high-powered magazine, he would not have been able to shoot as many people as he did as quickly as he did."
After casting his no vote, Portman argued that the Manchin-Toomey amendment would not have been "effective in preventing the kind of heartbreaking loss of life seen in Newtown or in other recent tragic incidents." Instead, he believed the bill would have made it "difficult for law-abiding Ohioans to exercise their Constitutionally-guaranteed rights."
Sens. Kelly Ayotte (R-N.H.), Richard Burr (R-N.C.) and Jeff Flake (R-Ariz.) also declined to meet with the families of gun violence victims while home for recess.
In a poll released last week by Democratic firm Public Policy Polling, Portman was one of a number of senators that have seen their approval ratings drop in the wake of voting no on the background check bill; Portman's approval was down 18 points.
In a poll released by Quinnipiac University on the Friday after the defeat of Manchin-Toomey, 84 percent of Ohioans said they favored universal background checks.
Before You Go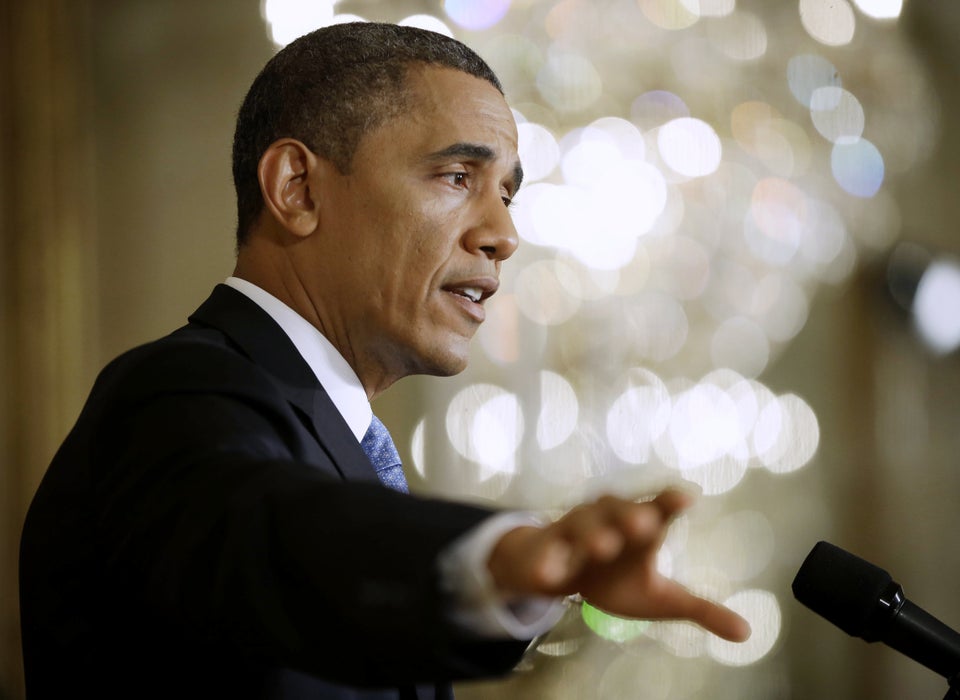 Obama's Executive Actions On Gun Violence
Popular in the Community