Sen. Rob Portman (R-Ohio) has reversed his stance on same-sex marriage two years after learning that his son is gay, several Ohio news outlets, including the Columbus Dispatch and the Cleveland Plain Dealer, reported Friday.
In an interview with Ohio reporters in his Senate office, Portman said that his son, Will, came out to the senator and his wife in February 2011.
"It allowed me to think of this issue from a new perspective, and that's of a Dad who loves his son a lot and wants him to have the same opportunities that his brother and sister would have -- to have a relationship like Jane and I have had for over 26 years," Portman said.
Portman said that his son, who is now a junior at Yale University, inspired him to reassess his position on same-sex unions. The senator also consulted clergy on the matter, as well as friends such as former Vice President Dick Cheney, whose daughter Mary is openly gay. According to Portman, Cheney told the senator to "follow [his] heart" on the matter.
"The overriding message of love and compassion that I take from the Bible, and certainly the Golden Rule, and the fact that I believe we are all created by our maker, that has all influenced me in terms of my change on this issue," Portman said.
Portman's announcement comes just days before the Supreme Court hears arguments on the Defense Of Marriage Act, the federal ban on same-sex marriage. Portman co-sponsored the measure as a member of the U.S. House in 1996. And in 1999, Portman voted for a measure prohibiting same-sex couples in Washington state from adopting children.
In 2011, Portman's "openly hostile" record on gay rights led to hundreds of students at the University of Michigan objecting to the senator speaking at the school's graduation ceremony.
"Rob believes marriage is a sacred bond between one man and one woman," a Portman spokesman told the Plain Dealer at the time of the protest.
Portman, who was considered by 2012 Republican presidential nominee Mitt Romney as a potential running mate, says that he informed Romney about his son's sexual orientation.
"I told Mitt Romney everything," Portman told CNN. "That process is, intrusive would be one way to put it. But, no, yeah, I told him everything."
The senator also said that Romney's campaign told him that his son's sexuality was not part of the decision to select Rep. Paul Ryan (R-Wis.) over Portman.
"I have come to believe that if two people are prepared to make a lifetime commitment to love and care for each other in good times and in bad, the government shouldn't deny them the opportunity to get married," he writes.
Support HuffPost
The Stakes Have Never Been Higher
Before You Go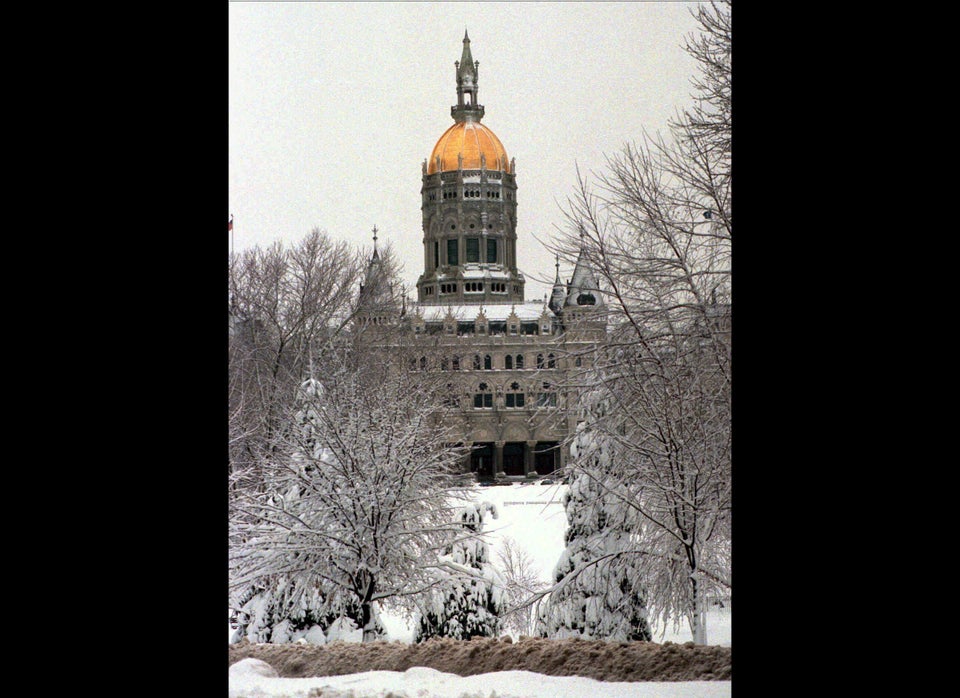 Gay Marriage In The United States
Popular in the Community