The office of Sen. Rob Portman (R-Ohio) denied entry to Democrats at his event Wednesday in another instance of GOP lawmakers attempting to avoid protesters and contentious questions from constituents, attendees claim.
But Portman's office denied the claims. "This story is false, neither Senator Portman nor his office controlled access to this event," spokeswoman Emily Benavides said in an email.
Justin Smith, chair of the Sandusky County GOP, which helped organize the dinner, told The Huffington Post that the private event "was purely a Republican fundraiser," and organizers wanted to limit the potential for disruptions.
"We wanted to show respect for the Senator," Smith said. "We wanted a disruption-free event for Sen. Portman and the Republican faithful."
A local Republican official had earlier told the Dispatch that it was Portman's office that decided to restrict access to the event.
"It's my personal opinion that these people should be allowed in," said David Koehl, Seneca County Republican Party treasurer. "Portman and his office are afraid protesters will show up. They made this decision a week ago, but several people have been refunded on short notice."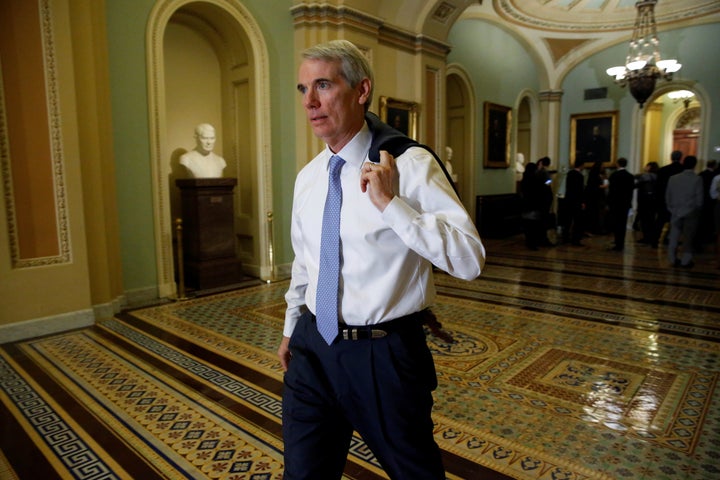 Finneran, who said she identifies with the Green Party and voted for Sen. Bernie Sanders (I-Vt.) in last year's Democratic presidential primaries, told the paper that her entire table was also barred from attending, after being told it was a private event and then paying $30 for a ticket.
She said she was initially told she couldn't attend because it was a private event, and only later did organizers inform her it was because of her political affiliation.
Before the dinner, Portman held a roundtable discussion on the opioid crisis, which Finneran said she was also blocked from attending.
"Just because Republicans are in power does not mean Republican citizens have more of a voice than Democratic citizens or even independent citizens or Green Party citizens or Libertarian citizens," she said. "He represents everybody, not just the Republican Party."
Across the country, GOP lawmakers have been curtailing or avoiding public town halls, amid protests and raucous crowds. Activists have mocked their absence and held their own town halls instead. In Ohio, the liberal group MoveOn.org created a petition demanding that Portman hold a public town hall. Members invited him to its own town hall, but they said he declined.
Portman said at the event that it was "perfectly appropriate for them to be there and express their views."
"I am listening," he added.
This article has been updated with comment from Smith and Portman's office.
Before You Go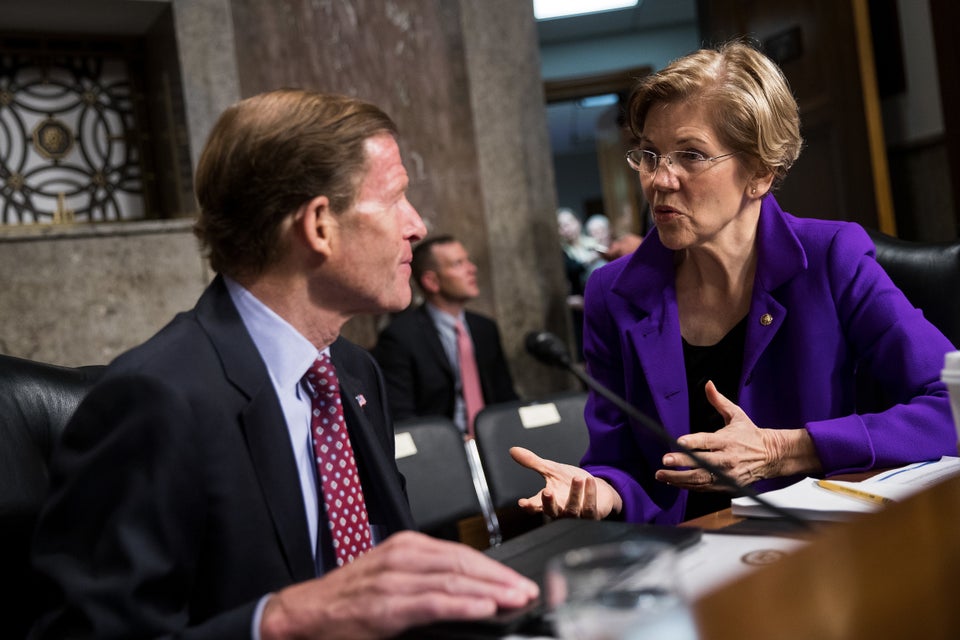 2017 Scenes From Congress & Capitol Hill
Popular in the Community