The campaign of Rob Quist, the folk music star and Democrat running for Montana's open House seat, opened up a new line of attack in an increasingly competitive special election by slamming his opponent, Republican Greg Gianforte, for allegedly discriminating against a disabled employee.
Gianforte, a tech millionaire originally from New Jersey, settled a 1991 lawsuit with a former employee who accused Gianforte of firing him for having multiple sclerosis, Raw Story reported in late April.
The details of the suit are harrowing. The former employee at Brightwork Development, Gianforte's software company, won awards for his sales numbers after his diagnosis. Gianforte allegedly heard about the disease and summoned the employee to his office to ask probing questions about whether it was affecting his performance. The company reportedly fired the employee a couple of months later.
Now the Quist campaign is citing the suit as more evidence that Gianforte is out of touch with state residents.
"No real Montanan would fire someone after discovering they're suffering from a health condition like multiple sclerosis," Quist spokeswoman Tina Olechowski said in a statement. "Every day Montanans learn more about why New Jersey multimillionaire Greg Gianforte is not one of us and doesn't share our values."
In his failed 2016 bid for Montana governor, Gianforte also faced questions about why Petra Academy, a private Christian school in Bozeman where he was once board chairman, does not abide by the same standard as public schools when it comes to accommodating all students with disabilities, regardless of how demanding their needs are. In a tense exchange about the topic in February 2016, Gianforte told the Billings Gazette editorial board that the school, which is not subject to the law requiring public schools to accommodate students with special needs, does not admit students who need an extra staff person devoted to them.
One of the editorial board members interviewing Gianforte was incredulous, demanding to know why the school couldn't afford to welcome all students when he had donated millions of dollars to the school. Gianforte claimed it was simply too costly. He said "it would be much easier for schools like Petra" to accommodate students with disabilities if Democratic Gov. Steve Bullock had not vetoed a bill creating a public fund for parents of special needs kids to use toward any school.
Petra Academy's headmaster, Craig Dunham, emphasized that Gianforte is no longer on the board and that the school does its best to accommodate students on a case-by-case basis.
"We do our best to partner with parents as they request accommodations, so long as these accommodations do not result in disruption in the classroom, detract from the learning environment of other students, or compromise our academic standards, philosophy, or pedagogy," Dunham said in an email to HuffPost. "If testing and/or minor accommodations can be implemented, the cost is the parents' responsibility."
The Gianforte campaign did not respond to a request for clarification about the accusations in the 1991 lawsuit or the reasons for Petra Academy's policy.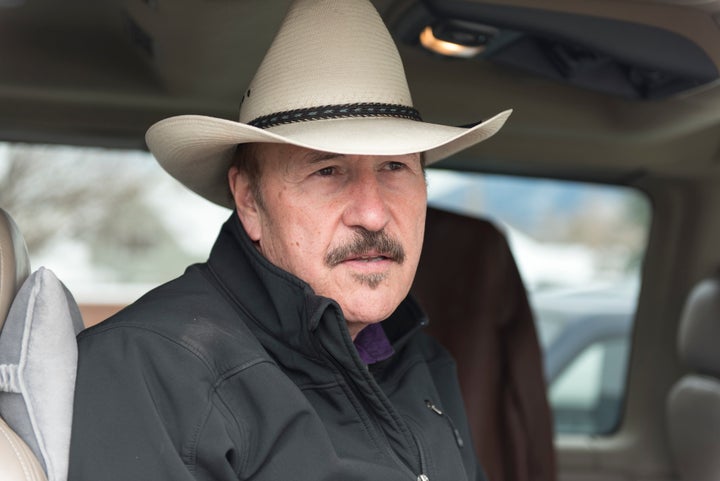 The Quist campaign's new critique caps off a tumultuous week for Gianforte. The candidate struggles to craft a consistent message on the Republican health care bill. Gianforte's campaign has not said whether he would have voted for the bill that passed in the House of Representatives on Thursday.
In a statement to The Washington Post on Friday, Gianforte spokesman Shane Scanlon reiterated the candidate's claims that "he will not support a bill until he knows it reduces premiums, preserves rural access and protects Montanans with preexisting conditions."
But Gianforte praised the legislation during a private conference call with Republican-leaning lobbyists the same day, The New York Times reported.
"The votes in the House are going to determine whether we get tax reform done, sounds like we just passed a health care thing, which I'm thankful for, sounds like we're starting to repeal and replace," Gianforte said.
The Gianforte campaign explained the discrepancy to the Times by claiming that he was merely "thankful" that Obamacare repeal is underway, not for the specific law, since he has not read it.
"After refusing to say how he would have voted on the disastrous D.C. health care bill, it turns out Greg Gianforte was saying something different to the special-interest lobbyists bankrolling his campaign," Quist said Friday in a statement. "We need an independent voice in Congress who will stand up to the special interests, not a dishonest politician who says one thing to Montanans and another to the millionaires behind closed doors."
Democrats are eager to translate liberal anger at President Donald Trump into concrete electoral gains ― and special congressional elections are the first opportunity to do so at the national level.
The party has invested the most resources into a contest for an open seat in Georgia's 6th Congressional District, where 30-year-old filmmaker Jon Ossoff is locked in a tight runoff slated for June 20.
Democratic officials have recently begun taking a greater interest in Quist, however, apparently concluding that his chances have improved. The Democratic Congressional Campaign Committee more than doubled its financial commitment to Quist earlier this week by injecting $400,000 into his campaign.
Republicans are sounding alarms about the race as well. Vice President Mike Pence will soon be coming to Montana to campaign for Gianforte, Sen. Steve Daines (R-Mont.) told donors during a Thursday call obtained by the Washington Post.
Daines and Gianforte also told donors that Gianforte's lead over Quist is down to "single digits." An April poll, by contrast, had Gianforte up by 15 percentage points.
Sen. Bernie Sanders (I-Vt.), who Quist backed in the 2016 primary, is set to hit the campaign trail for Quist in the coming weeks. But Quist turned down an offer of in-person assistance from Democratic National Committee chair Tom Perez.
The Montana House seat opened up when Trump named then-Rep. Ryan Zinke (R) as his secretary of the interior. Election Day is May 25.
CORRECTION: An earlier version of this story stated that Greg Gianforte is still chairman of the Petra Academy board. The story has also been updated to include comments from Dunham about what the school does to accommodate students with disabilities.
Before You Go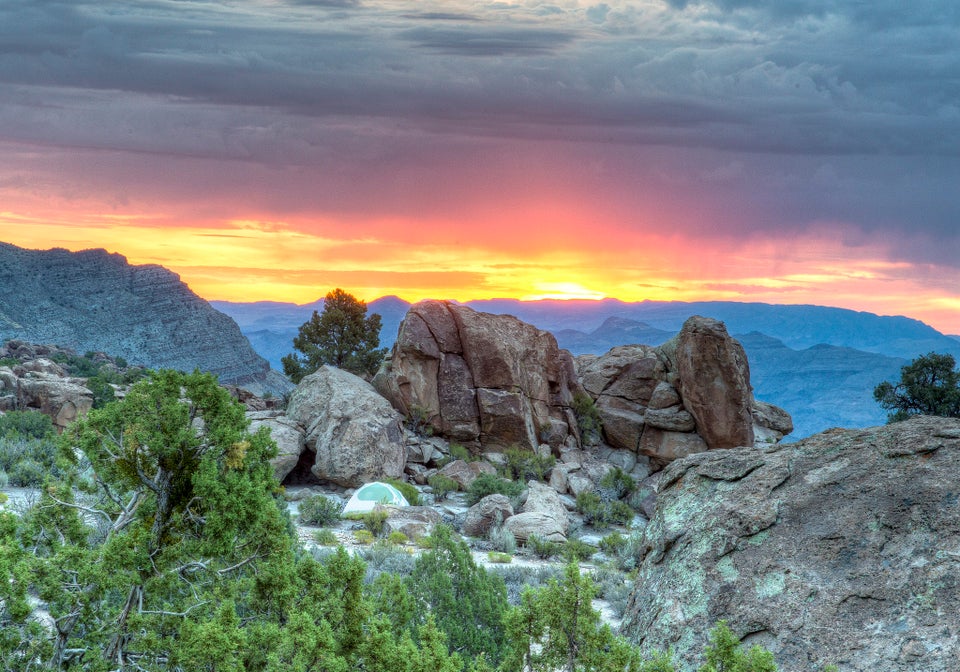 National Monuments Threatened By Donald Trump's Executive Order
Popular in the Community