Quist spoke to HuffPost at Saturday's People's Summit, a conference of Bernie Sanders-supporting activists organized by the labor union National Nurses United and other major progressive organizations.
"The people I connected with, I got them in my corner, but there just wasn't enough time" to reach enough people across the sprawling state, Quist said. "So if I did this again, of course, I'd have a whole year to do it."
Asked whether that was a hint he would run for his state's sole House seat in 2018's general election, Quist responded, "It could be. I haven't decided for sure yet."
"People here, folks like Our Revolution ... are really encouraging me," he said, referring to a group formed to push Sanders' agenda. "And they said we'll support you if you step into it again," he added.
In the meantime, Quist has plans to start a progressive foundation called the Solution Room, and make a documentary about his experience running for office.
Quist's showing was respectable in a state Donald Trump won by 20 points over Hilary Clinton last November and where Zinke won re-election in that same vote by about 16 points. 
Still, Quist's loss was a disappointment for Democrats in general ― and Sanders supporters in particular ― who saw an opportunity to not only land a blow against Trump, but elect an unabashed liberal. Quist, a supporter of single-payer health insurance and marijuana legalization, was an early backer of Sanders' presidential run.
That Gianforte assaulted a reporter asking about his position on the House GOP health care bill the day before the election made the loss that much tougher for Quist backers. (Gianforte has since apologized and pleaded guilty to a misdemeanor assault charge.)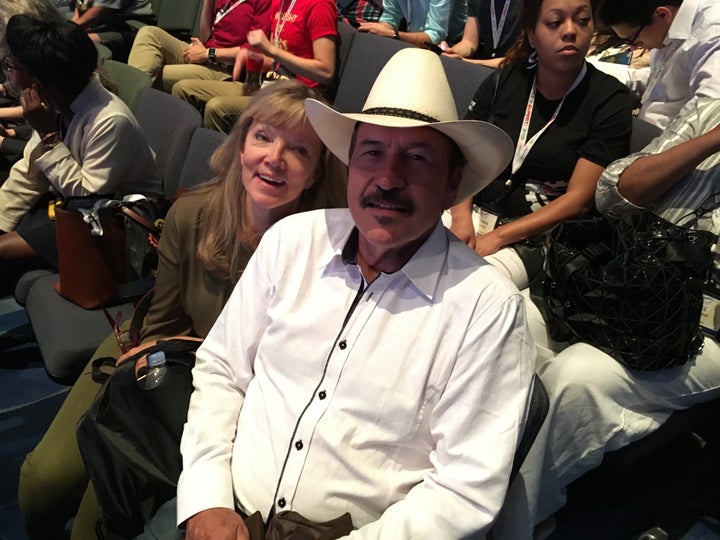 Although Quist raised more than $6 million ― mostly through small individual donations ― during the the campaign's relatively short course, some progressives criticized the national Democratic Party for allowing him to be pilloried by outside conservative groups in March and most of April without institutional backing of his own. Spending by outside groups for Gianforte was about 9 times the amount of comparable funding for Quist, according to a Roll Call analysis of official data.
The national Republican Party focused on depicting Quist ― a newcomer to politics ― as a deadbeat, spotlighting taxes he had failed to pay on time. (Quist argued it was an error that reflects his status as an ordinary middle-class American with financial struggles.)
With a chuckle, Quist said, "That's probably true," when asked about criticism of the national Democratic Party for not committing to his race earlier and more aggressively.
"I really feel that I've tried to live a pretty good life," he said. While saying he had performed "years of community service," was his high school's student body president and an Eagle Scout, he added that "none of that really made it to the papers."
"Every time in the local papers, it was always repeating the negative narratives," he said. "But I understand that the first time you run for office you kind of have to go through a lot of the vetting process."
The Free Beacon, a conservative news site based in Washington that concentrated its stories on Quist's financial problems, is a particular whipping horse for him.
"I call it the 'freakin' beacon'!" he joked.
At the People's Summit, Quist participated in a panel about "transforming the Democratic Party," and he lingered to engage with some of those who helped fund his campaign. Quist fans repeatedly interrupted the HuffPost interview to shake his hand and offer words of support.
For Quist, it was just what he needed after his bruising first brush with electoral politics.
"I come from a family of basketball players and we don't take losing lightly," he said. "This has been such a great healing thing to come to this and to meet with a lot of people that really supported me from all over the country."
Calling all HuffPost superfans!
Sign up for membership to become a founding member and help shape HuffPost's next chapter
BEFORE YOU GO
PHOTO GALLERY
2017 Scenes From Congress & Capitol Hill