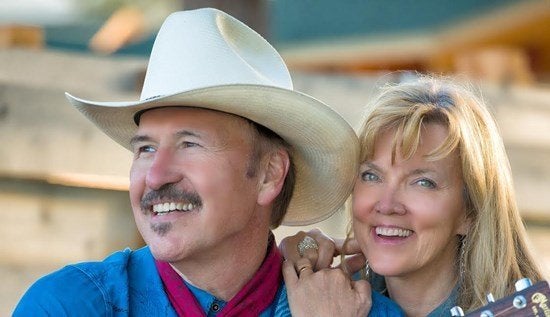 Musician and songwriter Rob Quist won the Democratic nomination on Sunday to fill the Montana congressional seat of Republican Ryan Zinke, who was sworn in last week as the new U.S. secretary of the interior.
Quist, 69, a mustachioed son of ranchers who rarely appears in photos without a cowboy hat, defeated two state legislators ― Amanda Curtis and Kelly McCarthy ― for the nomination and will face Republican nominee Greg Gianforte in Montana's May 25 special election. The race marks Quist's first campaign for public office.
Yet his award-winning oeuvre of folk and bluegrass albums has made him "the best known name of the entire Democratic slate," according to Daily Kos.
"His music is quite political," Bonni Quist said of her husband in an interview with The Huffington Post on Monday. She said his 2016 song, ".45 Caliber Man," was one of her favorites: "It's going to take a .45 caliber man, meaning it's going to take somebody with a strong will to stand up for the values of the middle-class America."
Quist was in meetings all day with Democratic Party officials, his wife said. He did not immediately respond to a request for comment.
For weeks, Quist has been barnstorming Montana, urging scattered Democrats to form form central committees in counties without one, according to KTVH, a local NBC affiliate.
He's running in part on his public service record. Quist served three four-year terms on the Montana Arts Council, to which two governors appointed him. In that position, he lobbied to keep funding for music, theater and arts programs in the state's public schools and developed an anti-bullying curriculum. He also served as the state Department of Commerce's cultural ambassador, traveling to Japan several times over his three-year tenure. He currently works as a spokesman and fundraiser for the Montana Food Bank Network.
Quist rose to prominence as a founding member of the Mission Mountain Wood Band. The country-rock fivesome, sometimes abbreviated M2WB, helped start the University of Montana's annual Aber Day kegger, a party that won a spot in Guinness Book of World Records for being the biggest benefit kegger.
Late Monday, the Republican Party nominated Gianforte, a software entrepreneur who recently lost a costly governor's race to incumbent Democrat Steve Bullock. He beat out six other candidates, including two current state lawmakers.
"We don't need to send [House Minority Leader] Nancy Pelosi a court musician who's advocating for a socialized, one-payer medical system," Gianforte told The Associated Press earlier Monday.
The tone of Quist's political platform rings closer to that of Sen. Bernie Sanders (I-Vt.), the insurgent progressive he backed in the contentious Democratic presidential primary, than to that of Hillary Clinton, who won the nomination.
"The Democratic National Committee sent [Sanders] to the sidelines in favor of Hillary Clinton," Quist told the Bozeman Daily Chronicle in January, noting that Democrats lack a grassroots network like Republican tea party groups to rally voters to the polls. "They tried to control it from top down."
The election could be seen as a microcosm of the larger fight playing out in national Democratic politics. The race for Democratic National Committee chair pitted Sanders-backed Rep. Keith Ellison (D-Minn.) against former Labor Secretary Tom Perez, who got support from former President Barack Obama and establishment party leaders. Perez won, but named Ellison deputy chair in a bid to unify the party after it was devastated in the November election.
"The Montana special election is one of the first special elections following the Trump takeover/inauguration," Franke Wilmer, a professor of political science at Montana State University, told the progressive blog Down With Tyranny. "It will absolutely be viewed by the whole country, but especially those in elected office, to figure out which way the political winds are blowing as a measure of Trump's eroded or continued support."
Like Sanders, Quist supports a single-payer healthcare system. He stumps for health care reform with a personal story: A pre-existing condition disqualified him for insurance until former President Barack Obama passed the Affordable Care Act, and he was forced to access Social Security benefits early to pay out of pocket for gall bladder surgery, the Daily Chronicle reported.
Quist opposes banning abortion. In an interview with the Daily Chronicle, he told the story of being an unemployed songwriter when his wife became pregnant with their daughter, Halladay. She lost her job as a flight attendant after United Airlines decided pregnant women could not fly, leaving the pair scrambling to figure out how to afford a child.
"This was a heavy time for us, it couldn't have come at a worse time," Quist said in the interview. "We made the decision to have this child, and my daughter is now the light of my life. I don't know what I would do without her. But on the other hand, I wouldn't want the government getting in the middle of that decision. That was a decision we needed to make personally."
Bonni Quist said she was "surprised he shared that" personal story, saying she never seriously considered terminating the pregnancy.
"It was more about the fact that middle-class Americans are strapped with difficult financial decisions every day," she told HuffPost. "Choosing one way or another could tip the scales. That's why it's important to us."
Quist also considers gun ownership "a way of life," but backs restrictions on assault weapons.
"They're only meant to kill people," Quist told the Chronicle. "So maybe there should be some legislation to register those types of things."
Quist's interests may overlap somewhat with those of first lady Melania Trump. During a radio appearance in January, he played his official campaign song, a folk ballad he originally wrote to respond to cyberbullying his wife endured. The first lady has said she plans to make combatting bullying a top priority in the White House.
"Bullies are not just on the playground, they're everywhere through life," Quist said of his song, titled "I Will Stand Up For You."
"I didn't really have to change too much to be a campaign song," he said.
To be sure, Quist faces an uphill battle. Montana's sole district is 87 percent white and non-Hispanic, well above the 62 percent national average, NBC News reported. The district is also older than the national average, with 44 percent of the population aged 45 or older, compared to 40 percent nationally.
"Think the far-left Quist has a shot in this red state after Montanans have rejected House Democrats in eleven straight elections?" GOP operative Jack Pandol asked in a blog post on the Republican National Congressional Committee website that called Quist "to the left of even Nancy Pelosi and Chuck Schumer."
"Look us in the eye and tell us with a straight face," Pandol wrote.
Sign up for the HuffPost Must Reads newsletter. Each Sunday, we will bring you the best original reporting, long form writing and breaking news from The Huffington Post and around the web, plus behind-the-scenes looks at how it's all made. Click here to sign up!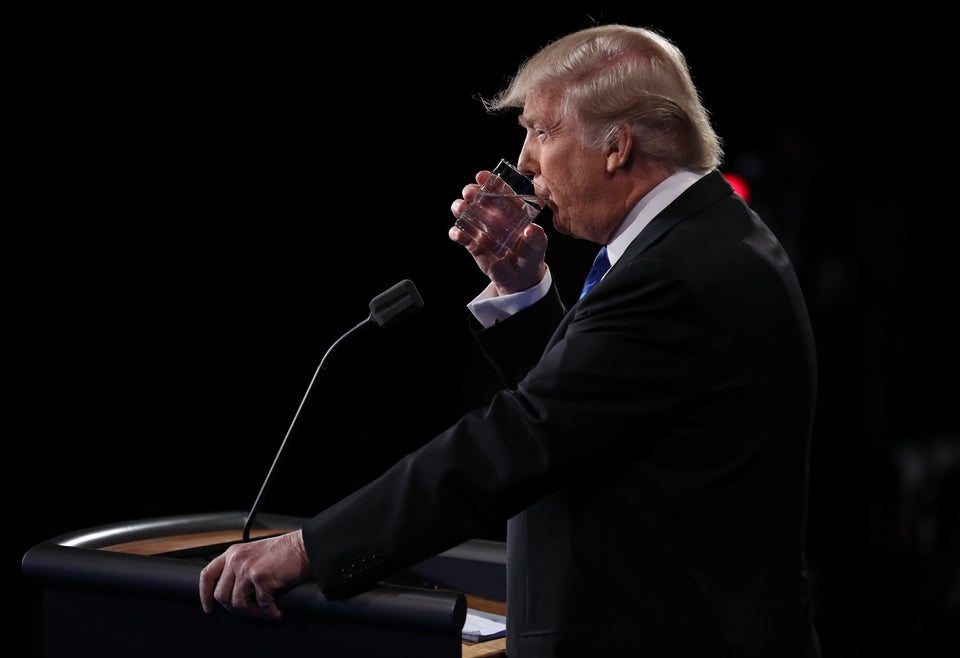 Trump Wants To Repeal The Clean Water Rule. Here's What's At Stake
Popular in the Community