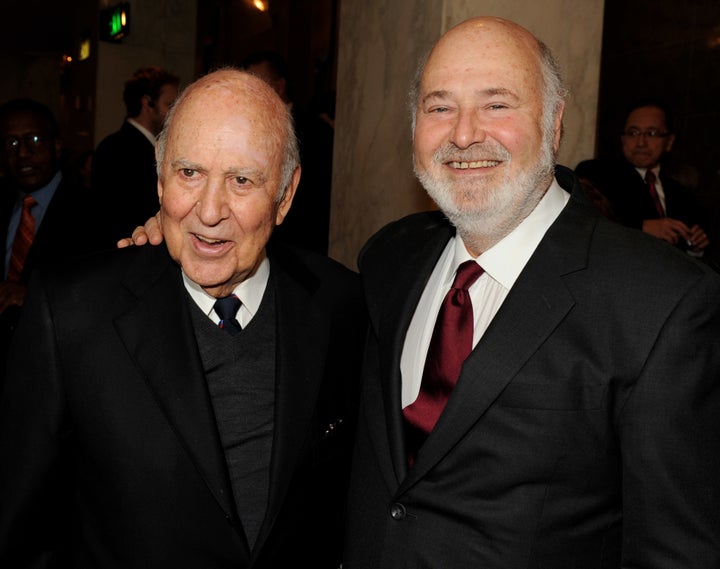 Storied director and actor Rob Reiner joined Twitter on Tuesday and immediately launched a blistering attack on presumptive Republican presidential nominee Donald Trump.
The tweet went viral with a little help from Reiner's 94-year-old father, the legendary comic Carl Reiner. The elder Reiner advised his more than 132,000 followers to follow Rob, 69, when he joined, and added some Trump commentary.
Carl Reiner has come up with some funny Trump disses of his own.
Now the younger Reiner, best known for directing classic films like "When Harry Met Sally" and "The Princess Bride," is recruiting fellow celebrities to join him in a Twitter crusade against Trump designed to get under the real estate mogul's notoriously thin skin.
Barbra Streisand and Amy Schumer have already agreed to tweet insults at the Republican candidate, according to a spokeswoman for Reiner.
Popular in the Community