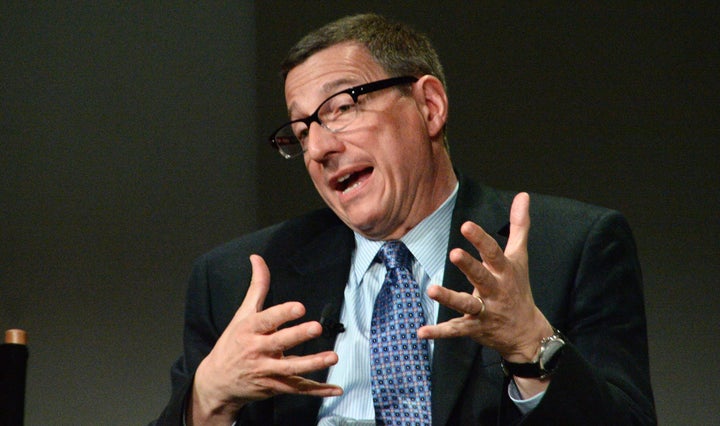 Bringing a preserved fetus to an anti-abortion demonstration would have been one of the more politically explosive moments of the Rev. Robert Schenck's career as an evangelical pastor -- if he hadn't recently decided to challenge Christian resistance to treating gun violence as another "pro-life" concern.
Schenck is the subject of a new documentary, "The Armor of Light," which tracks his realization that being "pro-gun" is morally incompatible with being "pro-life."
The film, which debuts in theaters on Oct. 30, opens by establishing Schenck's anti-abortion credentials. The pastor is shown driving down the street in Buffalo, New York, where he and the group he co-founded, Operation Rescue, participated in massive demonstrations against abortions in 1992.
When a man yells off-camera that it's "sick" that Schenck is cradling "Tia," the aforementioned fetus, at a protest, the pastor's response foreshadows the exact argument he'll later make to explain why "pro-life" Christians should address gun violence.
"We are bringing about a crisis of conscience, and that will bring about the resolution," Schenck says. "We are no longer talking about a political issue … This is not an issue of rights."
In 1998, Operation Rescue volunteer James Kopp killed an abortion provider, Dr. Barnett Slepian, whose home Schenck and his followers had protested outside of. But it would take years, and many mass shootings -- including one that took place at the Washington Navy Yard, within sight of Schenck's apartment -- for the pastor to finally address his own crisis of conscience about guns.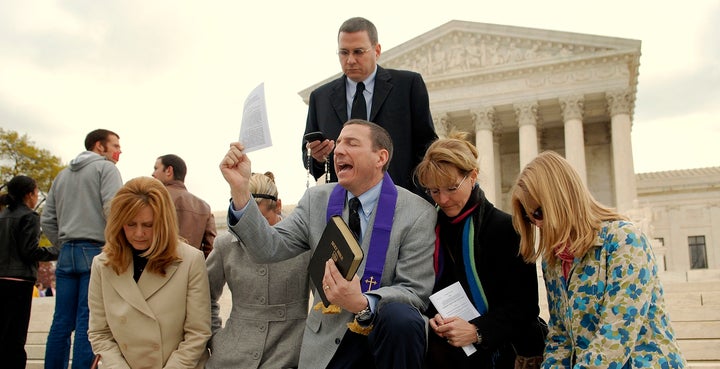 Schenck goes on a listening tour to understand why fellow Christians are so attached to their firearms. He gets into an argument with Troy Newman, the current president of Operation Rescue, about whether embracing the pro-gun "bandwagon" is in line with a "pro-life ethic."
Newman says responsible gun owners are concerned with protecting innocent lives. His mantra -- "The only thing that stops a bad guy with a gun is a good guy with a gun" -- is echoed many times throughout the film.
Schenck was raised in a culturally Jewish home, so the listening tour exposes him to notions about firearm ownership that are radically different from the ones he's familiar with.
"I remember growing up with an idea that if you had a gun in your home, you were either Mafia or undercover law enforcement -- that was really what I thought about it," he said.
Schenck's personal concerns about guns transform into a concrete determination to act when he meets gun control advocate Lucy McBath. McBath's teenage son, Jordan Davis, was killed at a Florida gas station in 2012 by a man who later claimed protection under the state's "stand your ground" law. (The shooter, Michael Dunn, was convicted of first degree murder and sentenced to life in prison without parole.)
McBath, who is now a spokeswoman for Moms Demand Action for Gun Sense in America, urges Schenck to address the issue of gun violence because his fellow evangelicals will listen to him.
"Lucy kind of cinched it for me, when she issued her plea, and it came out of such a deep place, a mother's grief for her murdered son," Schenck told The Huffington Post. "That was irresistible, and that's what I like to say converted my heart."
For many of the people Schenck encounters, opposition to gun control stems from a deep suspicion of outsiders and a distrust of the Obama administration. White evangelical Protestants are the group least likely to support stricter gun control laws.
"A minister said to me, very frankly -- he used an old term, an anachronistic term -- 'If a colored person is in this county, they are here to cause trouble, they know they shouldn't be here,'" Schenck recalled. "Well, that's a different way of looking at the world, for me. Those people feel they literally have to be armed at all times to protect themselves against strangers and dangerous, unwanted people in their world."
"The Armor of Light" doesn't delve into policy proposals that could reduce gun violence, like closing the so-called "gun show loophole" that allows some gun purchasers to buy their firearms without having to undergo a background check. The filmmakers intentionally decided to stay within the realm of the theoretical, said Abigail Disney, the film's director and Walt Disney's grandniece. Disney is trying to change the presumption that the violence Americans witness is inevitable.
"The second you talk about policy, everybody goes completely bananas, and then it's over. So in order to have a conversation, you need to stay away from that, just to begin with," she told HuffPost. "Before the policy stuff, we should be talking about our values. Shouldn't our policy be based on our values, and not the other way around?"
Schenck's participation in the film has revealed just how "radioactive" the subject of guns is in his community. Backlash against his activism has affected the financial well-being of the nonprofit he founded, Faith and Action.
"We have a downside, and one of our downsides is, when you break with the community on what's seen as a fundamental principle, you get punished," Schenck said.
But the pastor hasn't allowed this to inhibit his newfound passion for preaching about guns.
"Pro-lifers have been way too loud on some things and way too quiet on others," he wrote in an op-ed for USA Today. "The time is now for us to bravely overcome our fears and generously lend our voices and actions to protect the whole of the human family -- womb to tomb."
Learn more about "The Armor of Light" here.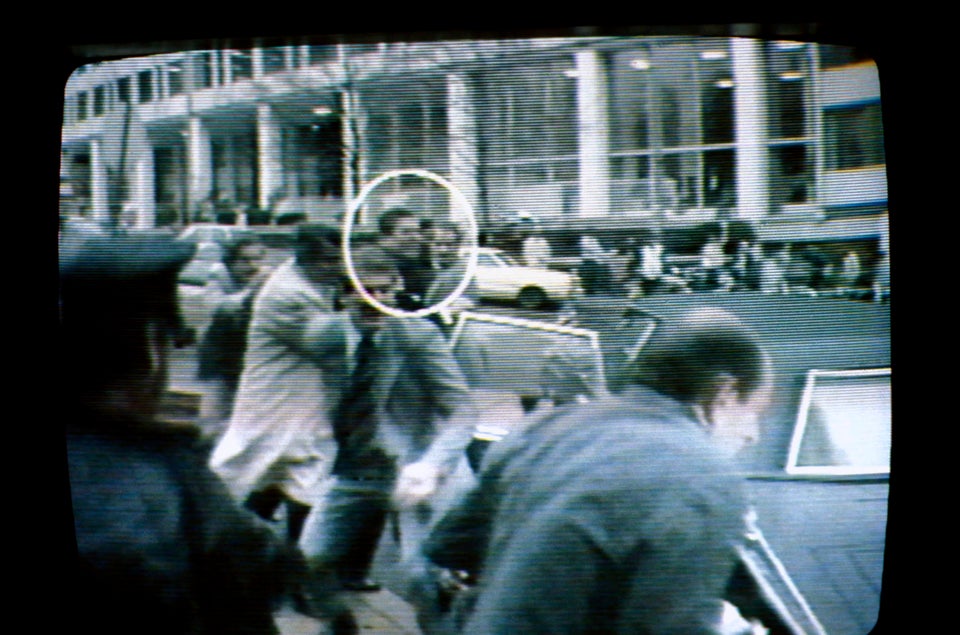 Pivotal Moments In The U.S. Gun Control Debate
Popular in the Community