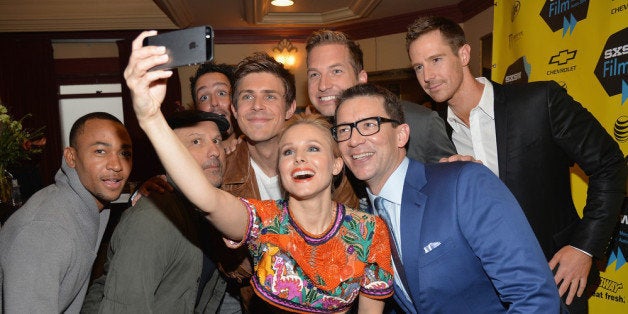 At the New York City premiere of "Veronica Mars," fans excitedly filled the theater, many of whom had pre-purchased tickets as part of the film's $5.7 million groundbreaking Kickstarter campaign. The campaign earned a record $2 million in 11 hours. But could the much-beloved titular character "Veronica Mars" just as easily have been a Victor?
It's hard to imagine. But at the film's March 10 New York premiere, "Veronica Mars" creator, writer and director Rob Thomas revealed to The Huffington Post that the main character was "originally a teen boy detective." Always curious as to what enlightens prominent male showrunners to the merits of putting women in charge of the action, we asked Thomas how a "teen boy detective" evolved into a decidedly not male Veronica Mars.
"What I wanted to write about, what was thematically interesting to me after teaching high school for years, was this generation of information overloaded media savvy jaded-before-their-time teenagers. And I was interested in a story about loss of innocence," Thomas said. "A story about loss of innocence to me became more powerful with a female protagonist. It hurt more. It felt more poignant. So by the time I wrote it, [the protagonist] had gone from a boy to a girl."
"Mars" is lauded for its multi-dimensional story telling, which owes largely to the title character's "paradox of confidence and vulnerability," as Kristen Bell put it. Clearly, the high-school-student-turned-crime-fighter conceit was served well by a female character, and the industry is taking hints from a show whose cult following has quite literally sustained it.
"Right now I'm shooting a pilot in Canada called 'iZombie,'" Thomas told HuffPost. "They came to me and said, 'We want a new Buffy, we want a new Veronica Mars, we want a new kick-ass female lead on the network. So I do think that there is a hunger for that."
A kick-ass female lead with a splash of internal conflict and snarky dialogue? We're always hungry for that.