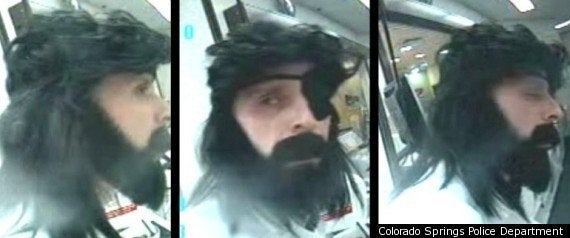 Yar! Piracy has again taken over the landlocked state of Colorado.
Complete with a fake beard, eyepatch, and weapon (likely the most modern part of his outfit), the man demanded prescription medications from a clerk and fled the scene.
The Gazette reports that at 3 a.m. Friday morning a similarly-disguised man returned to the Walgreens, again seeking to plunder the pharmacy counter.
Once the pirate realized he had been seen, he fled the store.
Police are not sure if the two robberies are related.
WATCH a clip on the history of pirates:
Popular in the Community