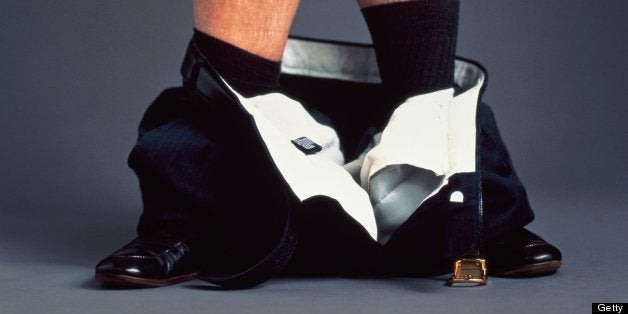 Tulsa police are trying to get their hands on two robbers who are making their victims remove their pants.
In the past week, the robbers held up two victims at a convenience store and a motel. In both cases, they demanded victims take off their pants.
That M.O. is puzzling to Tulsa Police Sgt. Brandon Watkins.
One of the robberies occurred about 1:45 a.m. Sunday at an E-Z Mart when the victims were filling their gas tank. The suspects approached them holding what appeared to be a revolver and instructed one of the victims to remove his pants, TulsaWorld.com reported.
The two men then drove off in the car -- a Cadillac registered in Arkansas -- with the pilfered pants. The car was recovered a few hours later on the side of the road, according to the Associated Press.
Police said one of the robbers is described as black, 6 feet tall and about 165 pounds, while the other is described as black, 5 feet 6 inches tall about 165 pounds. Both men are between 18 to 22 years of age.
Anyone with information about either man is asked to call Crime Stoppers at 918-596-COPS (2677).
Related
Before You Go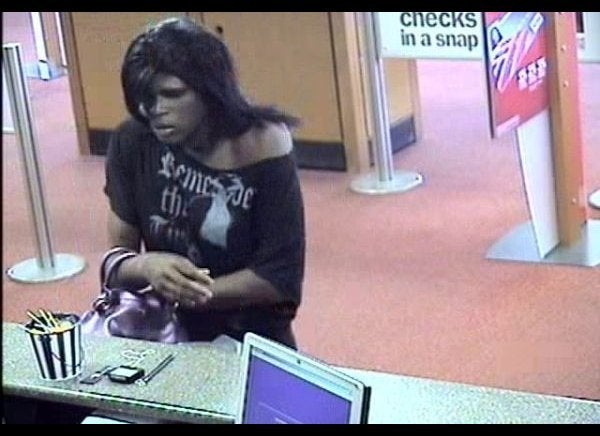 Bank Robbing Bandits
Popular in the Community