"My guess is that, as an athlete, Robbie wants to win first and foremost — that's what competition is all about," Obama told the crowd in the White House's East Room, MLS Soccer reports. "But, Robbie, you've also inspired a whole lot of folks here and around the world, and we are very proud of you."
Rogers, 27, said he hadn't expected any special praise, but called the experience "a really special moment" that he'll forever cherish.
The athlete also shared an image of himself on the lawn of the White House on Instagram:
Last year, Rogers told HuffPost Live that he was "surprised" that so few professional sports stars had followed his lead by coming out.
"That's always been a little weird to me," he said at the time.
Before You Go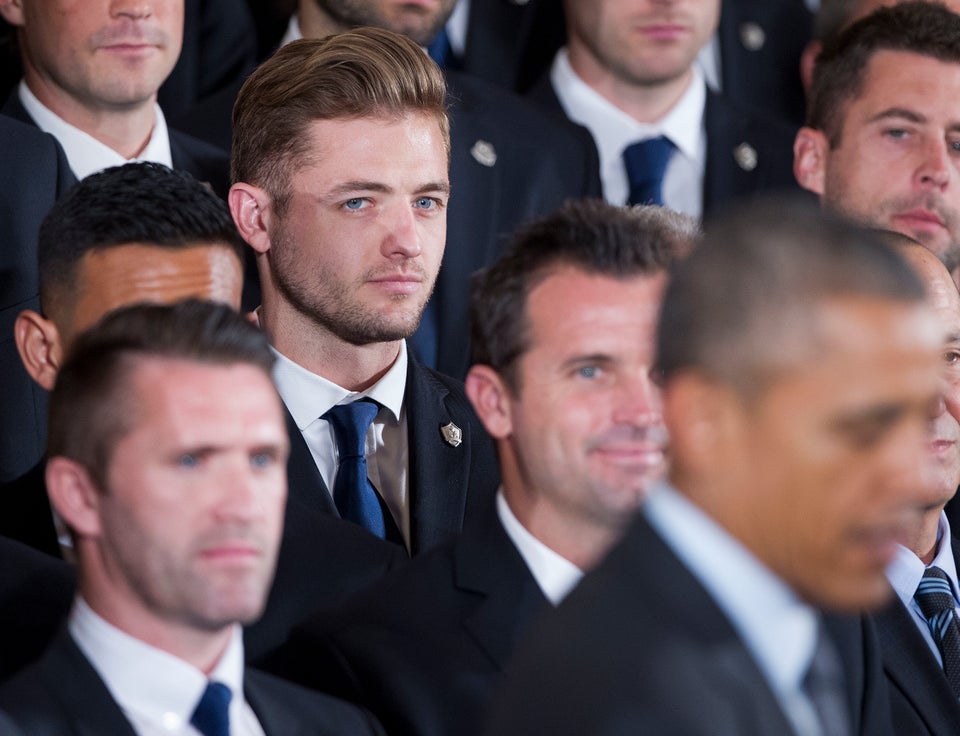 Obama Applauds Robbie Rogers
Popular in the Community