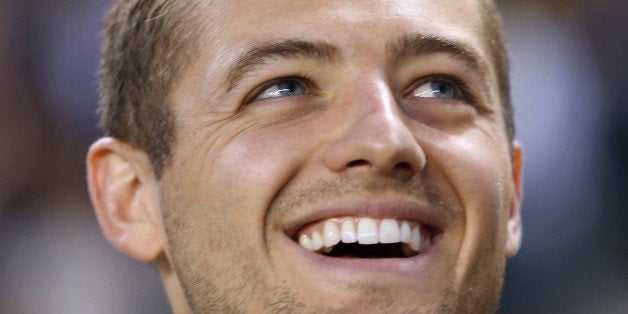 Famed LA Galaxy Soccer Player Robbie Rogers and Emmy-nominated actress Kerry Washington are currently slated to serve as honorary co-chairs for the Gay, Lesbian & Straight Education Network (GLSEN)'s annual Respect Awards on Oct. 18 in Los Angeles.
GLESN, a nationally-recognized education organization that works toward creating and ensuring safer schools for all students, holds the Respect Awards in order to highlight the work of individuals, corporations, students and educators who not only serve as role models, but whose work has made a significant impact in the areas of diversity, inclusion, and the safe schools movement.
"GLSEN levels the playing field for kids who are bullied simply for being themselves," said Rogers in a press release. "Any help I can lend to that effort…any way I can make these kids' lives a little bit easier, that's what I'm going to do."
Organizers for the event have also lined up an impressive Host Committee for the Respect Awards, including Betsy Beers, "Grey's Anatomy" Executive Producer, Linda Bell Blue, "Entertainment Tonight" Executive Producer and actor Matt Bomer, among others.
For more information about the GLSEN Respect Awards – Los Angeles, click here or follow GLSEN on Twitter at @GLSEN and use the hashtag #RespectLA.
For more information about GLSEN Respect Awards sponsorships, advertising, tickets and contributions, contact Rachel Silander at rsilander@glsen.org or 646.388.6582.