We've seen plenty of jersey fails with incorrect spellings, but the Texas Rangers provided a different kind of uniform error in Game 2 of their double-header against the Baltimore Orioles. Holding on to 7-3 lead in the bottom of the eighth, two Texas relievers started warming up in the bullpen after Nick Markakis walked and stole second base.
As FOX Sports Southwest cameras showed Koji Uehara and rookie Robbie Ross getting ready, the broadcast team noticed something a bit off color. Playing at Camden Yards, the Rangers were wearing their away blue uniforms. But Ross, for some unknown reason, was sporting a grey jersey.
Both announcers got a good laugh while they wondered if it was a new form of rookie hazing since it seemed like none of his teammates said anything to him.
After Adam Jones walked to put baserunners on first and second, the cameras went back to the bullpen showing Ross with the correct blue jersey on along with a big smile on his face.
Before You Go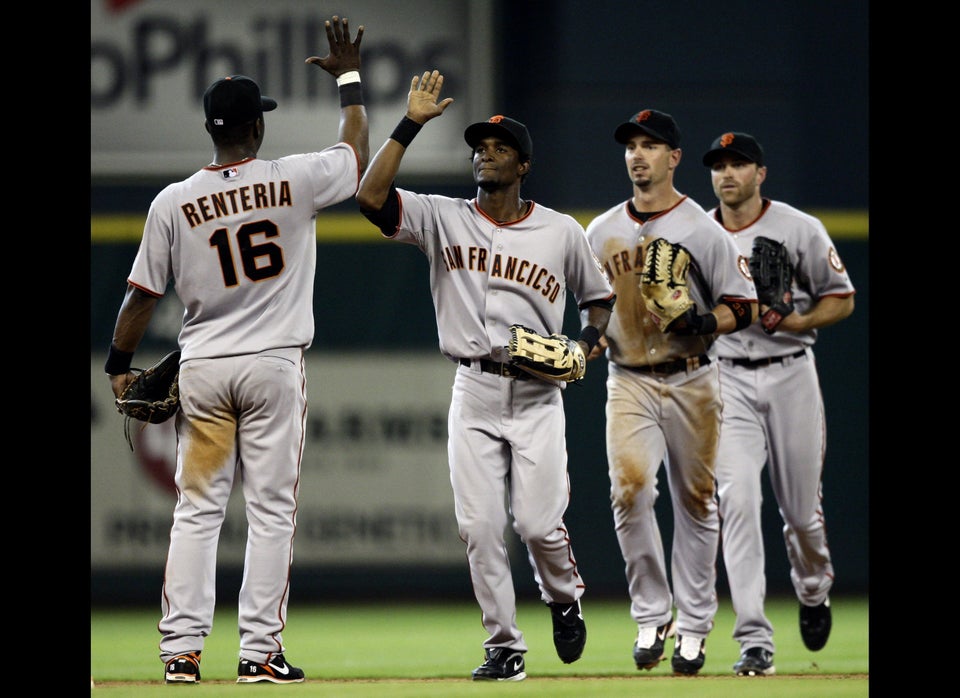 Athlete Jersey Fails
Popular in the Community