A man's Instagram homage to his "curvy" wife has gone viral this week — for all the right reasons.
Author and activist Robbie Tripp took to the social media site on Sunday to gush about his beloved, and to challenge the "very narrow and very specific standard of beauty" that's often championed on television or on the cover of magazines.
"I love this woman and her curvy body," the 26-year-old wrote of his wife, fashion blogger Sarah Tripp, as he shared a photo of the two of them embracing on a beach. "As a teenager, I was often teased by my friends for my attraction to girls on the thicker side, ones who were shorter and curvier, girls that the average (basic) bro might refer to as 'chubby' or even 'fat.' Then, as I became a man and started to educate myself on issues such as feminism and how the media marginalizes women by portraying a very narrow and very specific standard of beauty (thin, tall, lean) I realized how many men have bought into that lie."
"For me, there is nothing sexier than this woman right here: thick thighs, big booty, cute little side roll, etc.," he continued. "Her shape and size won't be the one featured on the cover of Cosmopolitan but it's the one featured in my life and in my heart."
The positive response to Tripp's post was immediate. Thousands of people liked the image, with many praising its loving message.
"This is the sweetest thing I've ever read! This gives me hope I'll find love someday," wrote one Instagram user.
"You are a real man! This is beautiful and inspiring," wrote another.
Sarah Tripp, 25, told TODAY that she was moved by her husband's post but that it wasn't particularly unusual on his part.
"He always makes me feel so loved and appreciated. As a body-positive fashion blogger, I've been very open about my body love journey and my goal to help other curvy women learn to love their body. I just feel so lucky that I have a husband who has loved every inch of me since the day we met," she told the show.
On Wednesday night, Tripp took to Instagram again to express just how surprised he was by the reaction to his original post. He was particularly touched to see "men from around the world tagging their girlfriend/wife and telling her how much they love her curvy body."
Before You Go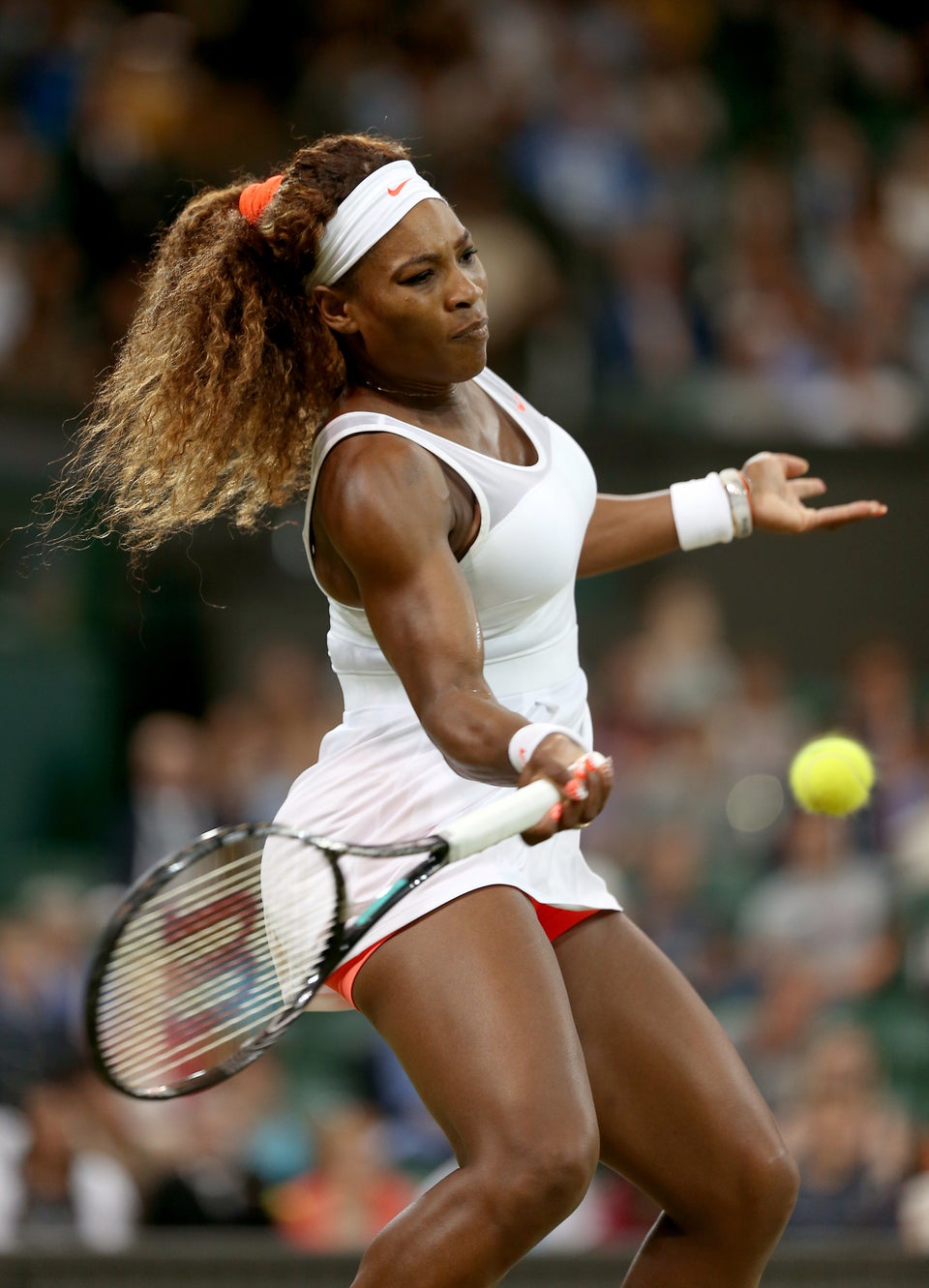 10 Celebrities With A Positive Body Image
Popular in the Community