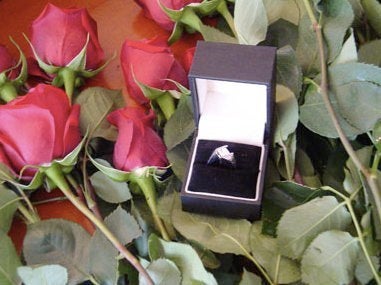 An Indiana woman literally dodged a bullet last weekend after her boyfriend allegedly proposed marriage--and fired several shots above her head when she rejected him.
The Northwest Indiana Times reports that Robert Allen Kleman III, 29, became angry with his girlfriend after she said "no" when he asked her to marry him. He allegedly pulled out a gun and "pointed it over her head and fired several shots." Kleman was charged with three counts of criminal recklessness following the Sunday incident in Hobart, Ind.
Kleman allegedly told police that a "biker gang" friend had dropped the gun and caused it to go off, according to NBC Chicago.
His girlfriend, however, denied that claim.

Popular in the Community