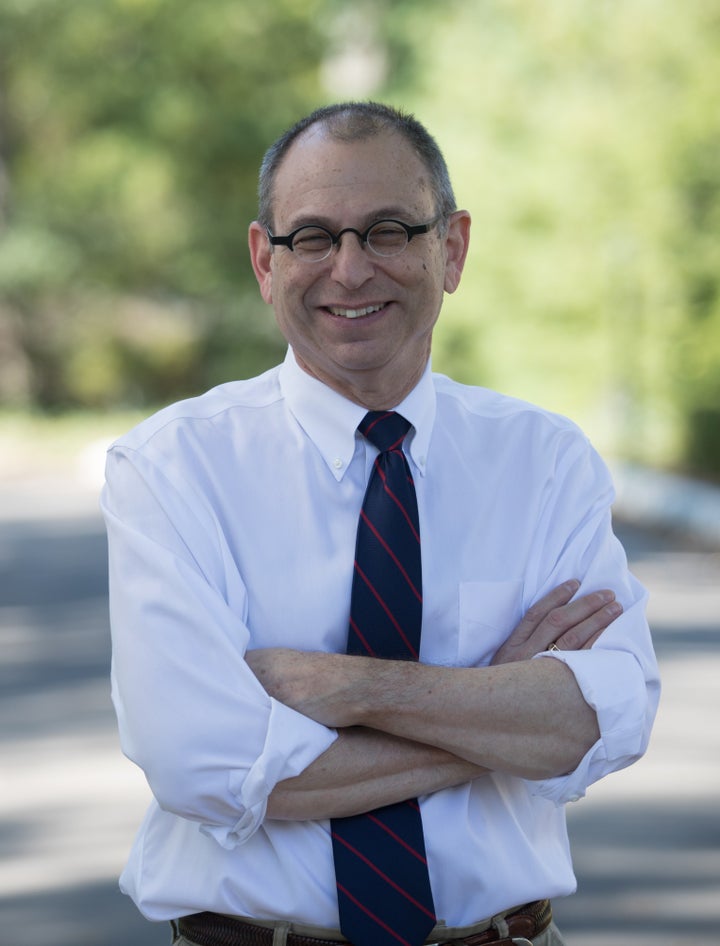 Robert Barr, a rabbi and Democrat from Cincinnati, announced his bid on Tuesday for the U.S. House of Representatives in Ohio's First Congressional District. If he succeeds, he could become the first rabbi ever to serve in Congress.
"I'm doing this for the same reason that drove me to become a rabbi 37 years ago," Barr told HuffPost on Wednesday. "I felt I have a responsibility to make the world a better place, which is a concept that transcends religion."
Barr, who was ordained in the Reform tradition of Judaism, approaches faith through the lenses of ethics and humanistic values at Congregation Beth Adam, where he serves as head rabbi. 
After a lifetime of working as a clergy member, the rabbi said he isn't just seeking a new career in politics. But he feels that Congress is "broken" and desperately in need of some unifying energy.
The skills it takes to be a good rabbi are similar to those that make a good politician, Barr said. "One is to be able to articulate a message," he said. "Part of the job of both clergy and political leaders is to be able to have a vision and articulate that vision. I think a lot of politicians no longer have a vision."
Another, the rabbi noted, is being able to work with people through times of difficulty. "I've worked with people through some of the worst moments of life," he said, like bringing families together to plan a funeral after someone has died. "Family members can't always get along, and my job has been to help them remember the bigger picture."
"My responsibility is to be there, listen to them and work to help to create a solution," Barr said.
That's something the rabbi said he believes many U.S. politicians have forgotten how to do. "We have a culture in which people are no longer able to talk and listen to each other. At some point we will split if we don't find a way to use politics to bring us together," he said.
But for Barr, the issues are fairly clear-cut. "We need to make health care available and affordable," he said simply. As for anti-Semitism, the rabbi said it "speaks badly" of the climate in the U.S. right now that it's even a concern.
"I found it abhorrent that in Charlottesville in 2017 there were people walking down the streets of America shouting racist, anti-Semitic slogans," he said. 
Barr added that anti-Semitism "is part of a constellation of prejudices," including racism, misogyny and Islamophobia, which are "intertwined."
"We have a responsibility to address that," he said "This isn't about politics. This is about the country that we're creating."
Two other Democrats, Sam Ronan and Dr. Laura Ann Weaver, have launched campaigns for the same seat. Whoever wins the May primary will face Republican incumbent Steve Chabot in the November 2018 election. Chabot has held his seat for over 20 years and only lost the reelection once ― to Democrat Steve Driehaus in 2008.
But Barr isn't daunted. "People who know me well know I love to talk," he said. "I'm willing to talk to every voter in the district, and I think when they get to know me, those who may not have thought of voting for me will decide I'm the one they can trust."
Calling all HuffPost superfans!
Sign up for membership to become a founding member and help shape HuffPost's next chapter
BEFORE YOU GO
PHOTO GALLERY
Jewish Social Justice Organizations