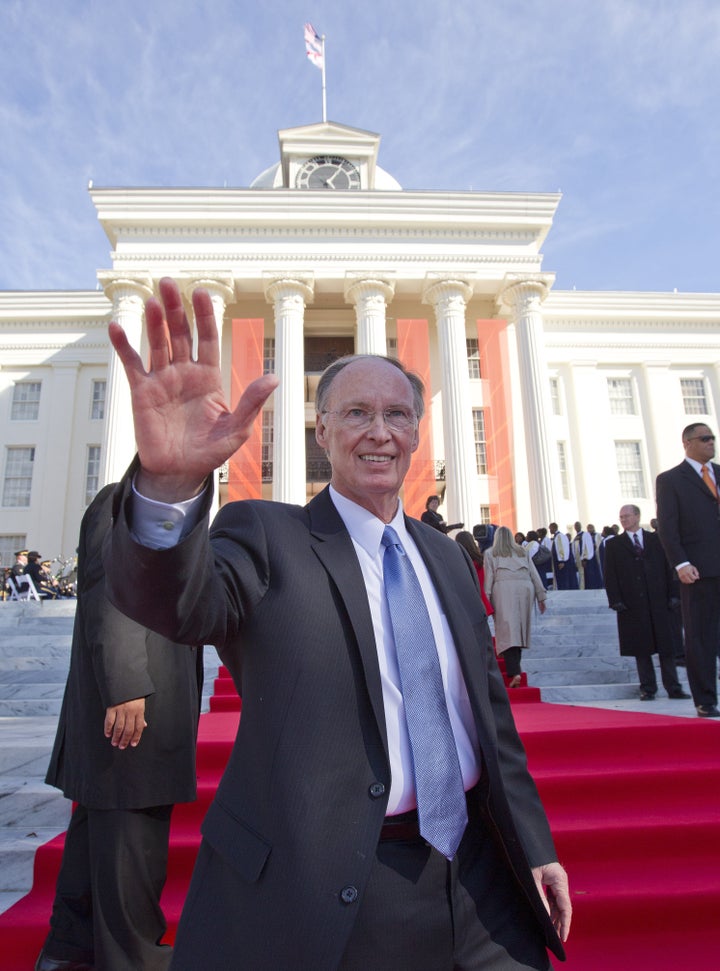 Alabama Gov. Robert Bentley (R) commemorated the legacy of the Rev. Martin Luther King, Jr. on Monday, telling a gathering of Alabamians that he didn't see skin color as a divisive factor. When it came to religion, however, the recently-inaugurated governor raised some eyebrows with a comment on his view of non-Christians in his state.
"So anybody here today who has not accepted Jesus Christ as their savior, I'm telling you, you're not my brother and you're not my sister, and I want to be your brother," Bentley said in his address, according to The Birmingham News, after telling the congregation that he was "color blind."
Questioned by The News about the suggestive nature of his statement, communications director Rebekah Caldwell Mason clarified, ''He is the governor of all the people, Christians, non-Christians alike."
While Bentley himself promised to become "the governor of all the people" on Monday, the new governor was never shy about his Christian faith during his campaign (he is a deacon at his Baptist church in Tuscaloosa and has been supported by a number of religious leaders). Since winning in November, he has also continued to tout his religious credentials on a variety of issues.
Popular in the Community