Three months before accused Pittsburgh shooter Robert Bowers killed 11 people in a synagogue, he offered on the social media site Gab to help a prominent white supremacist dox an anonymous anti-racist blogger.
Brad Griffin, a member of the white supremacist organization League of the South, claimed in July on Gab that he had the address of a blogger who closely tracked the legal and personal troubles of white nationalists. Bowers, who frequently used Gab to rant about Jews and immigrants and interact with well-known white supremacists, replied to Griffin, offering to give him a more recent address for the blogger. It is not clear whether Griffin, who goes by the name Hunter Wallace on Gab, took Bowers up on the offer. But around the time of the exchange, Griffin posted what he claimed was the blogger's real name as well as information about his family and where he lived.
Bowers' interaction with Griffin, which was first identified in July by Storyful open source intelligence analyst Michael Edison Hayden, is just one of several examples that shows how Gab offered racists a safe space to forge connections with white supremacist leadership and go after their critics.
Bowers' offer to help in the effort also shows how when racists dox, or publish a private person's name and address, it is inherently threatening, if not a call to violence. Victims are often deluged with death threats, and are at times forced to relocate and spend their own money on security measures. Most doxers won't become mass murderers — but doxing shows a willingness to put someone at increased risk of violence by slapping a target on their back. In this case, Bowers' doxing effort preceded the deadliest anti-Semitic attack in American history.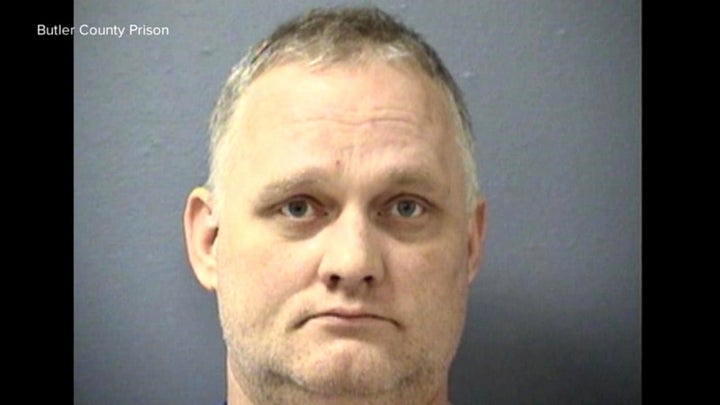 Anti-racist activists also unmask white nationalists, but their motives and messaging are generally different. After last year's deadly neo-Nazi rally in Charlottesville, for example, activists exposed the identities of participants online, often accompanied by their place of employment and they town where they lived. In that case, the goal was to prevent violence by blocking adherents of a violent ideology from operating in the shadows.
Following Griffin's doxing effort, the blogger significantly cut back their activities online. "I was incredibly shaken at the discovery that an alleged mass murderer was apparently sharing my information online. It's very disturbing," the blogger, who requested anonymity for security reasons, told HuffPost. "What's more disturbing is that the people he was sharing my info with are still operating day-to-day with no consequences for their actions."
Gab CEO Andrew Torba did not respond to a request for comment about whether Bowers or Griffin were disciplined for coordinating doxing efforts on Gab.
Torba depicts Gab as a censorship-free alternative to Twitter. He has claimed that he has a "zero tolerance" policy for violence and that doxing is not allowed. But he has also recruited white supremacists and alt-right members who have been banned from Twitter.
Bowers, the accused Pittsburgh shooter, posted on Gab about a Jewish refugee resettlement agency bringing "invaders" into the country just hours before the shooting.
"I can't sit by and watch my people get slaughtered," he posted on Saturday. "I'm going in," he wrote. Torba removed Bowers' account only after the Pittsburgh massacre.
Torba's willingness to enforce Gab's anti-doxing policies has been similarly selective. Earlier this year, he banned white nationalist failed Senate candidate Paul Nehlen — whom Torba was a fan of — after Nehlen revealed the identity of racist Twitter troll "Ricky Vaughn." But the Gab CEO has repeatedly looked the other way when the targets of harassment — including Hayden, a former Newsweek reporter who covered the far-right — were critics of Torba and his allies.
Gab went offline earlier this week after several internet service companies abandoned the site in response to the Pittsburgh shooting. The Gab Twitter account, which Torba often manages, claimed the site would be back online this weekend — with a dove in its logo in honor of the synagogue shooting victims and their families.
Popular in the Community