A Philadelphia priest who almost avoided prosecution for previous child sexual abuse cases will now face new charges.
Father Robert Brennan, 75, allegedly raped more than 20 children, according to Philadelphia District Attorney Seth Williams. However, all of those cases were beyond the statute of limitations, so Brennan could not be charged, CNN reported.
The archdiocese stripped Brennan of most of his duties in September 2005, though he remained a priest. During his church career, Brennan spent several stints in sex-abuse therapy while remaining in active ministry.
On Wednesday, Brennan was arrested under new charges of rape, involuntary deviate sexual intercourse, and aggravated indecent assault in connection with incidents between 1998 and 2001. The victim was 11 to 14 years old.
The allegations include oral sex and digital penetration, or finger penetration.
Previous allegations from a boy who suffered alleged abuse by Brennan said the priest routinely touched altar boys inappropriately in exchange for candy or prizes.
Marci Hamilton represents the current victim, now 26 years old, and two other alleged victims whose cases could not be prosecuted because they were beyond the statute of limitations.
According to a statement released by Williams' office, the victim reported the abuse to the diocese in January 2013 and it was immediately brought to the attention of authorities.
"It takes tremendous courage for any sexual assault victim to come forward and report the horrors he or she endured," Williams said.
On Thursday, another Pennsylvania priest was charged with molesting a 15-year-old boy after cops say he was caught in the act. Father W. Jeffrey Paulish was allegedly found with the boy, who was not wearing pants, in a car on the Penn State University campus.
Related
Before You Go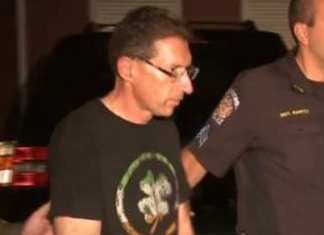 Priests And Sexual Abuse
Popular in the Community