Robert Crumb's adult cartoons give a feeling similar to being insulted by a kindergartener. The kid is presumptuous, offensive and totally out of line -- and oftentimes right. For 50 years, Crumb's off-kilter comics have rendered, with beyond brutal honesty, the rated-R dreams of adult life: sex, drugs and bluegrass. His ability to depict twisted fantasies without judgment has made Crumb one of the most infamous comics of all time.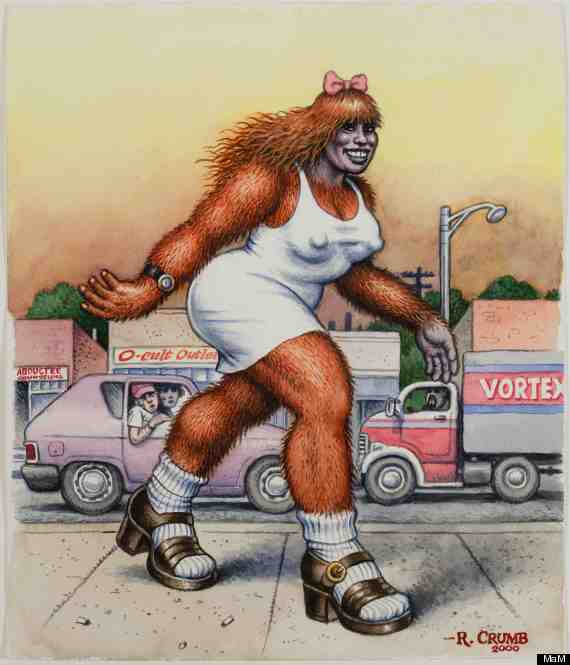 The comic artist was raised in a family he has portrayed as highly dysfunctional, with a militant Marine father and an amphetamine-addicted mother keeping him company in 1940s Philadelphia. Bored with popular culture and stomped on by his pig-tailed lady friends, Crumb became immersed in music, and began collecting 1920s and 1930s blues, bluegrass, cajun and swing LPs. He later referred to music as one of two great loves of his life, the other being his devoted wife, Aline Kominsky-Crumb -- who is also a comic artist and frequently collaborates with him on drawings.
Crumb was introduced to comic drawing by his older brother Charles, and quickly developed an illustration style that combined the silliness of Looney Tunes, the brutishness of porno and the nightmarish dexterity of Daumier. He worked as an illustrator for a publication that offered up free toasters to gum salesmen and designed hokey cards for American Greetings corporation before moving to San Francisco and becoming a fixture in California counter-culture.

He draws bizarre yet hugely popular characters inspired by traumatizing LSD trips and even more traumatizing relationships. His most beloved characters were Mr. Natural, a short and squat bearded guru who spurts mantras of truth to pathetic disciples and Fritz the Cat, a con artist feline lacking a moral conscience. Yet Crumb is most notorious for his hyper-sexualized depictions of women, covered in fur with bodacious curves that are bursting at the seams. His unkosher fantasies recall the unsuspected and politically incorrect emergences of arousal that, if present in childhood, were soon ironed out.
Never one to shy away from his love-hate relationship with women, Crumb invited the world into his most perverted fantasies, one which includes riding on his mother's boot. Although he has been dubbed a sexist and misogynist time and time again, his raw honesty and acceptance of the immoral nature of desire has kept his ever-growing audience entranced.
Over time Crumb's drawings have become more and more realistic, including a four year chronicling of "The Book of Genesis." For the uncharacteristic project Crumb drew from three versions of the biblical text, combining background information and commentary to create a graphic interpretation faithful to the original. The work, respectful to the divine and devoted to tradition, presents a great departure from Crumb's signature irreverence.
The exhibition "Crumb: From the Underground to the Genesis" captures Crumb's evolution from counter-culture icon to contemporary art icon. Although he is currently represented by David Zwirner's powerful blue chip gallery, Crumb seems unphased by his newfound art star status. He once told the New York Times regarding the art world, "When you get inside that world and start talking to the people who actually operate in it, it's not that smart, really."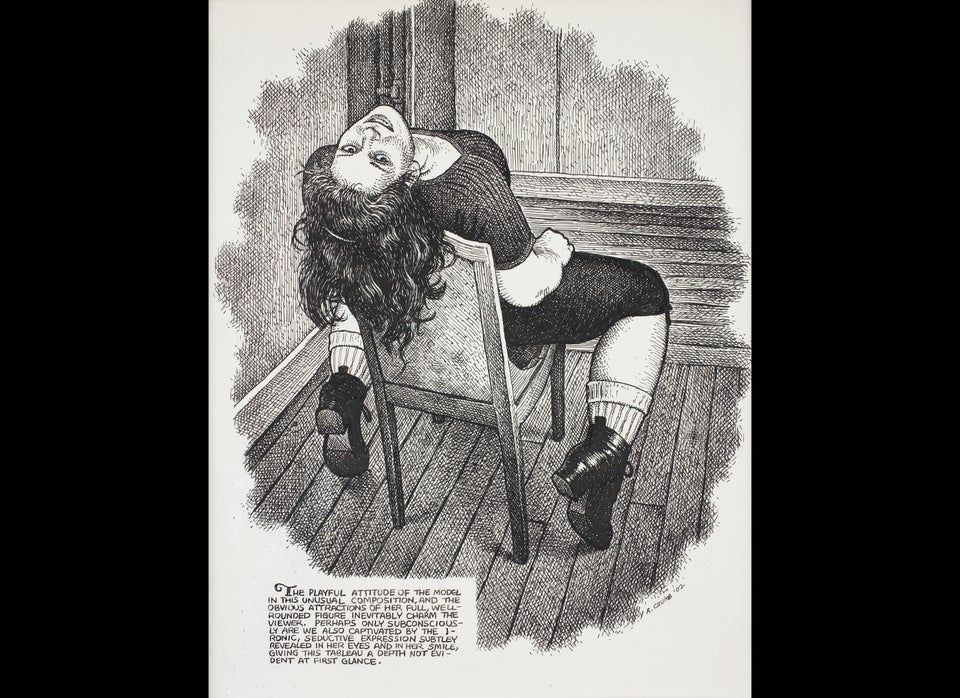 Robert Crumb
Related
Popular in the Community