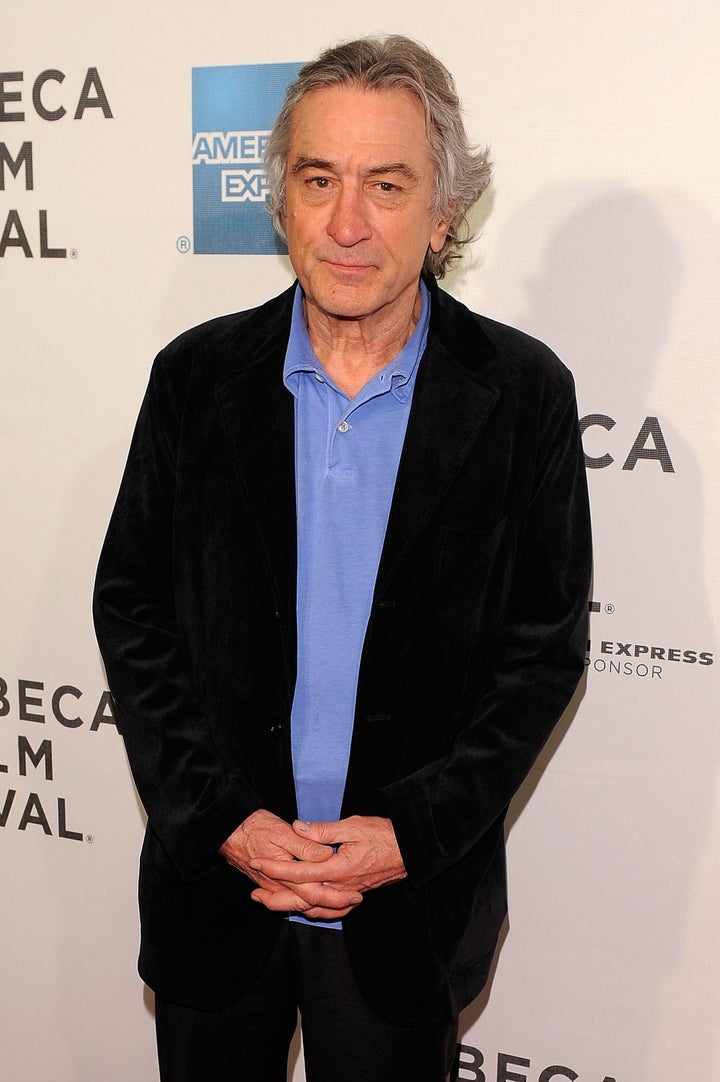 In a conversation dedicated to his movies, Robert De Niro took a few moments to talk about the real life melodrama happening in Washington, DC.
The Oscar-winning actor sat down with NBC Nightly News anchor Brian Williams in a special live conversation at the Tribeca Film Fest in New York on Saturday night, discussing his parade of legendary films, visions for future products and even his myriad "Saturday Night Live' hosting gigs over the last three decades. But it was when De Niro, a longtime political activist and outspoken liberal, got into current events that he really made headlines.
Discussing the recently averted -- for now -- government shutdown, De Niro expressed disgust with what he considers games being played by politicians, especially the Republicans, and the political jockeying's impact on working Americans.
"I think of the possibility of the government being shut down, and I say, 'How did we get to this point?'" he said, according to Movieline. "I remember it happened years ago. And I just say, 'How did we ever get to that point?' Because the people who suffer are the one who have jobs where every week, they've gotta make these payments. How did we get there? What is this about? This is crazy. And I know Obama was trying to bridge the gap. His intentions are really good. Maybe some things are not as good as we all would like, but his intentions were right. A lot of these guys, their intentions are not even good. They're just playing the game. And they're playing with people's lives."
"I've never made a speech like this at a political event before. So what am I doing here? I'm here because finally one person has inspired me. One person has given me hope. One person has made me believe that we can make a change."
The star also seemed to be hitting out at Republican birthers who doubt President Obama's birth certificate, among other accusations.
"I won't mention names, but certain people in the news the last couple weeks, just, what are they doing? It's crazy. They're making statements about people that they don't even back up," De Niro alluded. "Go get the facts before you start saying things about people."
When Williams asked him if he was talking about potential GOP presidential candidate Donald Trump -- "Any of those people have shows on my network on Sunday night?" he inquired -- De Niro confirmed that, indeed, Trump, who has been on a national campaign questioning the President's birth certificate, was who he was talking about.
"It's like a big hustle. It's like being a car salesman. Don't go out there and say things unless you can back them up. How dare you? That's awful to do. To just go out and speak and say these terrible things? Unless you just wanna get over and get the job. It's crazy."
De Niro would be just the latest celebrity to call out Trump; Jerry Seinfeld and potential GOP Presidential candidate Donald Trump erupted into a war of words this week after Seinfeld pulled out of Trump's son's charity event over the mogul's recent spate of public statements doubting the President's Hawaii birth.
For much more from De Niro's interview, including talk about his next movie with Martin Scorsese, click over to Movieline.
Popular in the Community