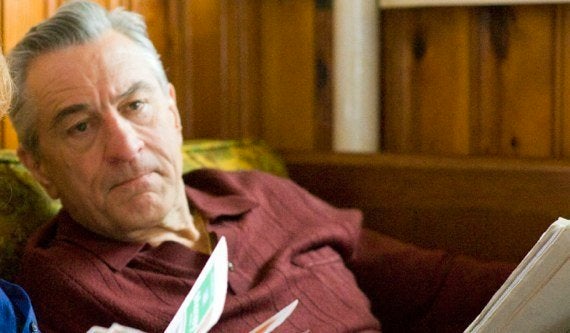 Robert De Niro is widely regarded as one of the best actors of his generation, so it may surprise you to learn how long he went without making a truly great movie. (Sure, we all laughed at "Meet the Parents" back in 2000, but "Meet the Parents" is no "The Deer Hunter.") The Oscar nomination De Niro earned with his supporting role in last year's "Silver Linings Playbook" is his first since 1991, when he played that crazy guy who clings to the bottom of Nick Nolte's car in "Cape Fear." And he hasn't won an Academy Award since 1981, when he portrayed the tormented boxer Jake LaMotta in "Raging Bull."
If you want an idea of how long ago that was, here is a video of a young De Niro accepting his award from Sally Field:
If you want a few more ideas, keep reading.
On the day Robert De Niro won his last Oscar:
· The No. 1 song on the Billboard Hot 100 was "Rapture" by Blondie.
· The No. 1 movie at the box office was "Omen III: The Final Conflict," starring Sam Neill.
· Joseph Gordon-Levitt was a little over one month old.
· Dan Rather had been the host of the "CBS Evening News" for three weeks.
· The most watched television show was "Dallas." (In 2012, "Dallas" was revived featuring some members of the original cast.)
Since March 31, 1981, the day Robert De Niro won his last Oscar:
· The Academy of Motion Picture Arts and Sciences has handed out 726 Oscars.
· De Niro has acted in 66 movies.
· Fellow 1981 Best Actor nominees Robert Duvall, John Hurt, Jack Lemmon and Peter O'Toole have won a combined total of one Oscar since. (It was Duvall, for "Tender Mercies.")
· Sally Field, who announced his win, won an Oscar for 1984's "Places in the Heart," then suffered an even longer nomination drought than De Niro -- until scoring a nod this year for "Lincoln."
· A space shuttle went into orbit for the first time (April 12, 1981).
· Lawrence Taylor was drafted with the second pick in the NFL draft by the New York Giants on April 28, 1981
· A few months after that, Tony Gwynn was drafted out of San Diego State University to play baseball for the San Diego Padres. He was inducted into the Baseball Hall of Fame six years ago.
· Natalie Portman was born June 9, 1981.
· MTV launched on August 1, 1981.
· De Niro became one of the last people to see John Belushi alive on March 5, 1982.
· Red Dawn, released in 1984, has since been remade as a blatant nostalgia-fest.
· Roberto Benigni has won an Oscar.
· Robert De Niro co-starred with Bullwinkle.
· De Niro's future "Silver Linings Playbook" co-star and fellow nominee Jennifer Lawrence was born August 15, 1990.
· Fellow Oscar nominee Quvenzhané Wallis was born on August 28, 2003.
This story appears in the special Oscar issue of our weekly iPad magazine, Huffington, in the iTunes App store, available Friday, Feb. 8.
Mike Ryan is senior writer for Huffington Post Entertainment. You can contact him directly on Twitter.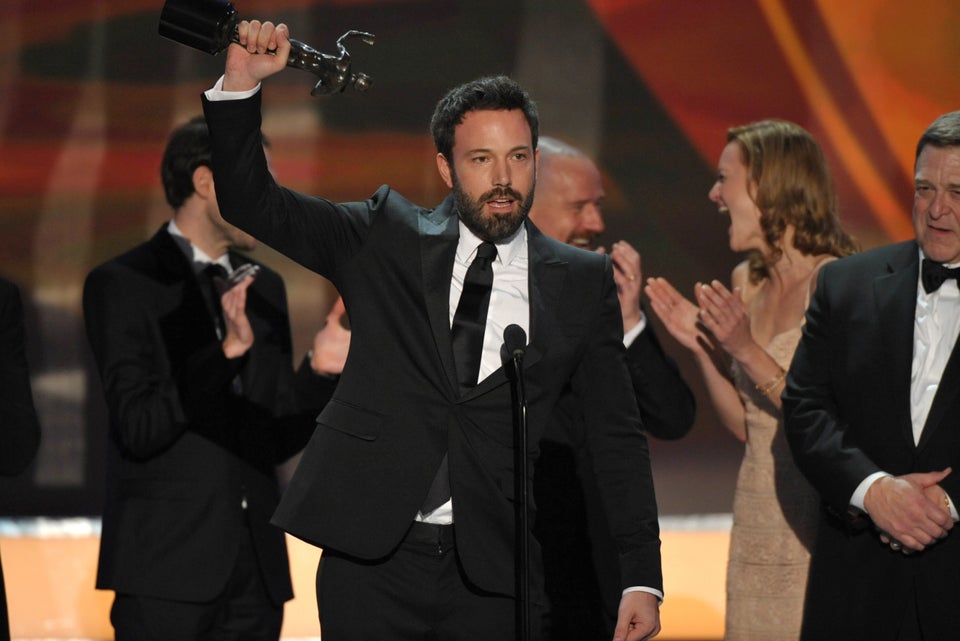 SAG Awards 2013
Popular in the Community